How the West fell out of love with social media
Some Westerners are actually lauding Sri Lanka's authoritarian social-media ban.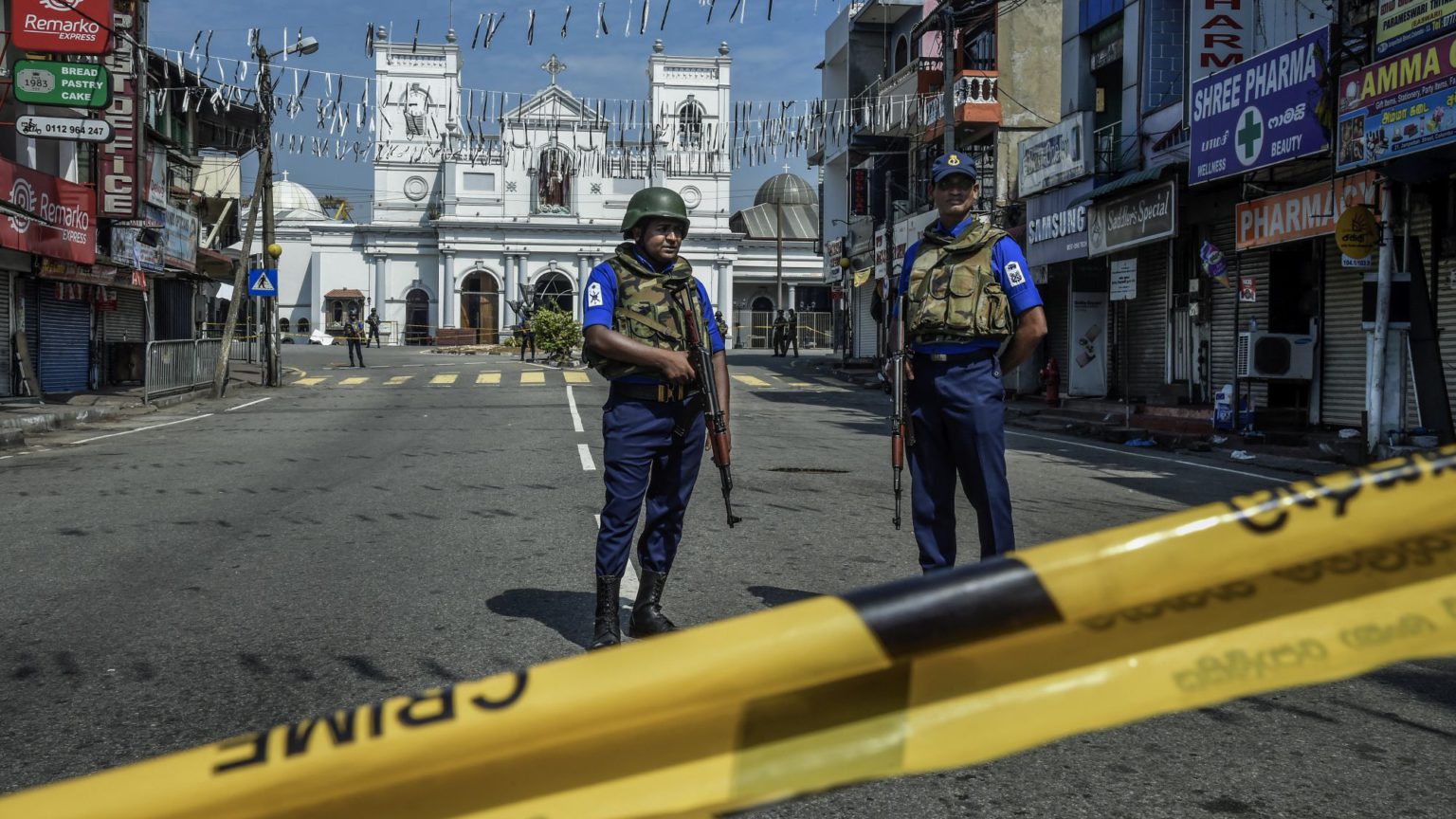 In the wake of the horrific Easter Sunday terror attacks, the Sri Lankan government has instituted a blanket ban on social media. Facebook, WhatsApp, Instagram, YouTube, Viber, Snapchat and Messenger have all been blocked. Access to VPN services, which allow users to circumvent national blocks, has been restricted, too. Officials claim that social media could be used to spread 'misinformation' and 'hate speech'. Services will be suspended until investigations into the terror attacks are concluded.
Westerners were once quick to attack authoritarian measures like this in far-flung parts of the world – jailed journalists, blocked websites and social-media crackdowns would have, up until relatively recently, drawn the ire of Western liberals. But some Western observers have actually lauded the Sri Lankan government's kneejerk authoritarianism. A technology writer for the New York Times says that, although she is ashamed to admit it, her first thought was 'good'. 'Stop the Facebook / YouTube / Twitter world – we want to get off', she writes. For the Guardian, the ban reflects 'technology companies' failure to rein in misinformation, extremism and incitement to violence', which 'has come to outweigh the claimed benefits of social media'.
This response has little to do with the particularities of Sri Lanka's political situation and the difficulties posed to law and order in the wake of a terror attack. Instead, it reflects a decisive shift in Western attitudes towards social media. At the beginning of the decade, social media were hailed as progressive forces for good. In 2010, Google employee Wael Ghonim created a Facebook page that would help galvanise the pro-democracy protests in Egypt's Tahrir Square. Uprisings from the Arab Spring to the Euromaidan in Ukraine were hailed by the Western media as 'Twitter revolutions'.
Social media were said to be having a positive impact on Western politics, too. The re-election of Obama in 2012 was labelled the first true social-media election – and how they all gushed. A 2013 edition of the MIT Technology Review boldly declared on its front page that 'Big Data Will Save Politics'. In the same edition, Bono proclaimed that this technology would 'cure poverty', while other commentators argued that social media and big data were making 'elections smarter' and had 'restored the soul of politics'. Top execs at Facebook and Google spoke of their platforms as forces for freedom and democracy.
Fast forward to today and social media are blamed for a whole host of social and political ills. Everything from teenage angst to terrorism can apparently be blamed on social media. Political shocks around the world, including Brexit, Trump and the rise of populism, are blamed on the spread of fake news and misinformation via social-media platforms. The United Nations has even blamed social media for genocide in Myanmar.
But social media is nothing without its users. It was not Facebook or Twitter that kicked off the Arab Spring, it was the users of social media – ordinary members of the public – who took to the streets to overthrow the dictators. It was the public who went on to vote for Obama in huge numbers. And it was also the public who have now disappointed their supposed betters by voting for Trump, Brexit and other things they are not supposed to. When the New York Times laments that 'the greatest experiment in human interaction in the history of the world continues to fail in ever more dangerous ways', it is not so much attacking the failure of Big Tech, as it is the failure of the humans who use it.
Sadly, this attitude is now pervasive. European countries are passing laws to regulate social media, threatening heavy fines for platforms which host 'hate speech' or 'fake news'. The British government recently declared with pride its intention to introduce the most wide-ranging regime of censorship in the free world. What is more, the tech giants are happy to go along with this. Not only do the tech giants have their own codes of conduct, which have been used to suppress voices across the political spectrum, but they are also actively calling on governments to do more to regulate the web. After all, it is not Facebook, Twitter or Google that produces the content that governments want to regulate – we do.
The emerging consensus on social-media censorship should trouble us all.
Fraser Myers is a staff writer at spiked and host of the spiked podcast. Follow him on Twitter: @FraserMyers.
Picture by: Getty.
To enquire about republishing spiked's content, a right to reply or to request a correction, please contact the managing editor, Viv Regan.