Notre Dame: incarnation of civilisation
Without our history and collective memory, we are but animals.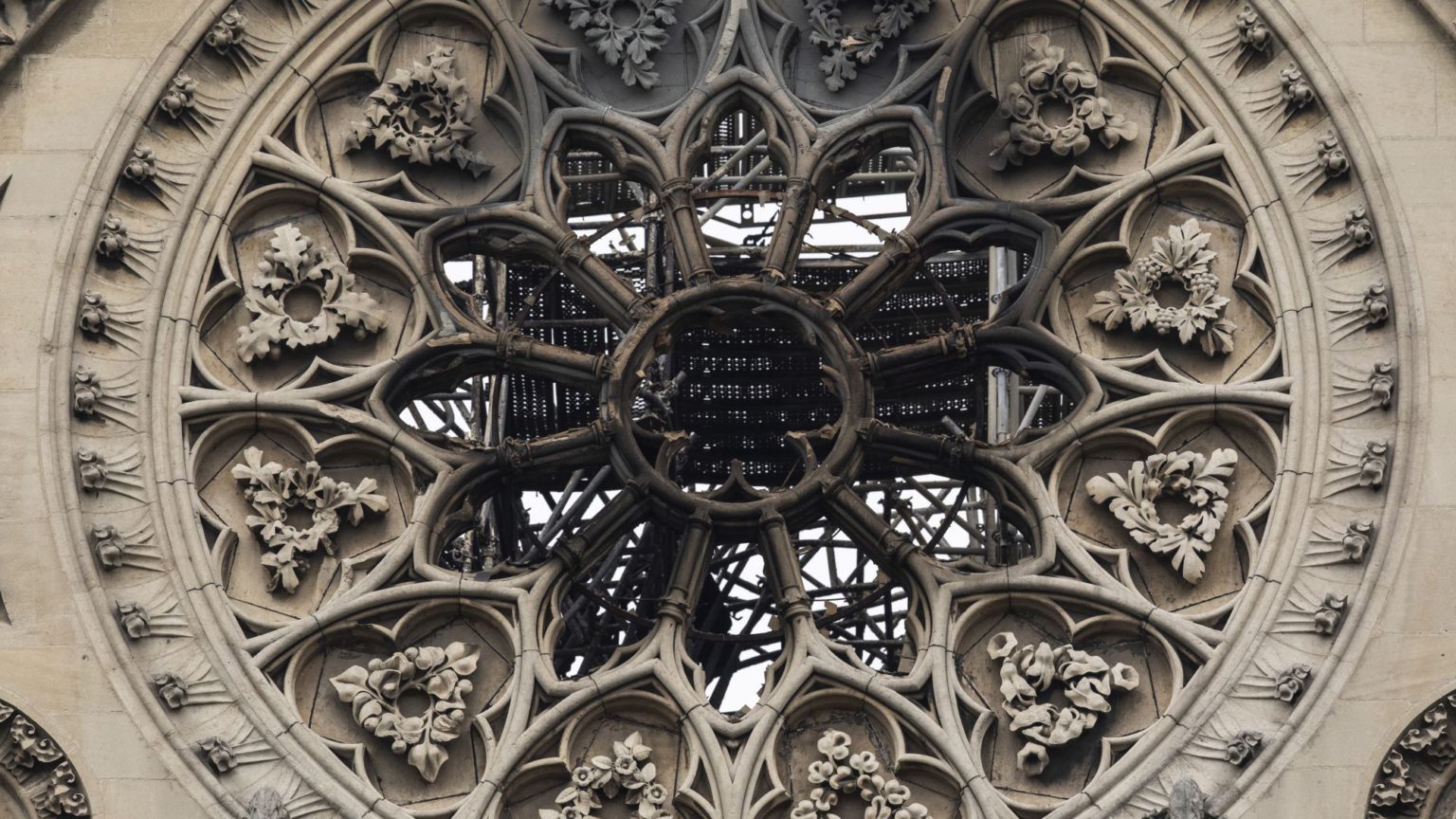 The most curious aspect of the Notre Dame fire was just how upsetting it was. Not just for the onlookers, who were seen weeping openly before the blaze, but for those of us at home as we saw the ghastly event unfold on television. I was surprised to find myself close to tears, and I certainly wasn't the only one.
Even more surprising is how we all assumed that this was a normal response. Compared to the reaction to Princess Diana's death in 1997, no one was taken aback by such displays of emotion. There have been no accusations of ersatz grief or mob hysteria. The tears of Notre Dame were tacitly accepted to be a show of genuine, profound sorrow.
Yet why should we sneer at those who ostensibly mourned the death of a person, but accept those who grieved the near destruction of a building? Is it really okay and rational to weep over what looked like at the time a building in its death throes? I would say it is.
Many people around the world, certainly in Britain and Ireland, will have some childhood or youthful memory of Paris, and the spectacle of that city embodied in wood and stone on fire will have seemed a raw, visceral desecration of those cherished memories – akin to having a photograph of yourself as a child go up in flames. And those memories of France will often be associated with those that are dead and gone. One of my thoughts on Monday night turned to my maternal grandmother Ita, a church-goer and Francophile who had a peculiar penchant for Napoleon.
It took thousands of people to build that cathedral centuries ago, while millions more of the devoted have visited it through the years. The fire seemed such a brutal act of violence towards them, their memories and their lifelong adherence to a faith it was designed for. Sure, they did not live to see the fire, but there is part of us that assumes that, when we die, Notre Dame will likewise still be there standing resolute. Notre Dame stands for a kind of edifice of eternity, something that came before us, and will be there after us. This is why the thought of it perishing was so disconcerting.
We associate ancient buildings with permanence, continuity and memory. Most cultures worship or pay homage to their ancestors, and cathedrals have served that function for Christendom and post-Christendom. Buildings such as Notre Dame remind us that there are things far greater than our mortal individual selves, namely: civilisation, humanity's supreme creation. Without civilisation, history and collective memory, we are but mere animals. Just biological flotsam. That is why Notre Dame matters. That is why we hold it to be so dear, and why we cry when we see the incarnation of civilisation, as fashioned in wood and stone, go up in flames.
---
Men are now the second sex
Notre Dame was within 30 minutes of collapsing when it was saved by about 20 firefighters who risked their lives to stop the blaze from destroying the cathedral's belfries, reports The Times. I say firefighters. A more accurate term to apply to the majority of the 400 who saved the church would be firemen.
In an age in which 'toxic masculinity' has become all the rage, here is an example of why such masculine virtues as strength, risk-taking and daring are far from negative or deviant. Of course, the fourth-rate feminists who employ the term 'toxic masculinity' won't put two and two together here, because they have been marinating in their own certainty for too long. They are so consumed by their self-righteousness, too pleased with themselves and their nice little neologism.
There is something deeply ironic about the term 'toxic masculinity', which essentially pathologises the male condition. It makes men out to be fundamentally flawed. It rationalises males as malformed, imperfect, abnormal versions of the idealised human being — ie, the female, who is caring and compassionate and empathetic. Women and femininity are now deemed to be the norm and the normal.
When Simone de Beauvoir wrote The Second Sex in 1949, the thrust of her argument was that women were seen as imperfect versions of the Platonic, idealised human being – man. It was men who were the real thing, and women the fallen facsimile. We have come full circle. Now it is men who are the second sex.
---
FROM OUR MOSCOW CORRESPONDENT
Joseph Stalin at the Red Army Parade on the Red Square, Moscow, 7 November 1941.
Here we report verbatim the Soviet leader's denunciation of the Nazis.
Stalin accuses Nazis of being just like the Nazis
'Comrades, men of the Red Army and Red Navy, on behalf of the Soviet government and our Bolshevik Party I am greeting you and congratulating you on the 24th anniversary of the Great October Socialist Revolution.
'I gather you here today to exhort you never to waver or desist in our glorious battle to protect the Motherland against the fascists and Nazis. For that is who they are. Sure, it may be a controversial thing to say, but I'm calling them out. It's an uncomfortable truth, but hey, there you are. It has to be said: the Nazis are just like the Nazis.
'Consider that loathsome creep, that fiend incarnate, that second-rate Charlie Chaplin tribute act, Adolf Hitler. If you ask me, and I'm going out on a limb here, in my opinion he's nothing but a Nazi. He might as well be wearing a swastika armband for all the stuff he comes out with. I mean for Christ's sake, have you heard him? Total Nazi.
'Or regard that puny, candy-tongued, coffin-faced bore Joseph Goebbels. His views are so deeply offensive. What an utter fascist and goose-stepping Nazi. And I'll tell you that for nothing!
'And never mind that bloated, buffoonish demagogue and burlesque potentate, Hermann Göring. What he says is completely unacceptable. Like, hello: "zeig heil!", or what? He's nothing but a complete Nazi.'
The crowd assembled reacted to Stalin's speech with voluble glee, coupled with rage, crying and screaming. The crowd later broke into a raucous rendition of 'Nazis are Nazis! Nazis are Nazis!'.
Some Russian journalists, however, have recently argued that the term of abuse 'Nazi' has been overused and debased as a consequence. These journalists have since been liquidated.
The Third Reich has reacted furiously to Stalin's speech. From Berlin, the führer has sent the following telegram: 'Oh put a sock in it, Joe, you virtue-signalling lefty bastard. STOP.'
Patrick West is a spiked columnist. His latest book, Get Over Yourself: Nietzsche For Our Times, is published by Societas.
To enquire about republishing spiked's content, a right to reply or to request a correction, please contact the managing editor, Viv Regan.