Our unrepresentative democracy
We cannot let anti-democrats pose as the defenders of parliament.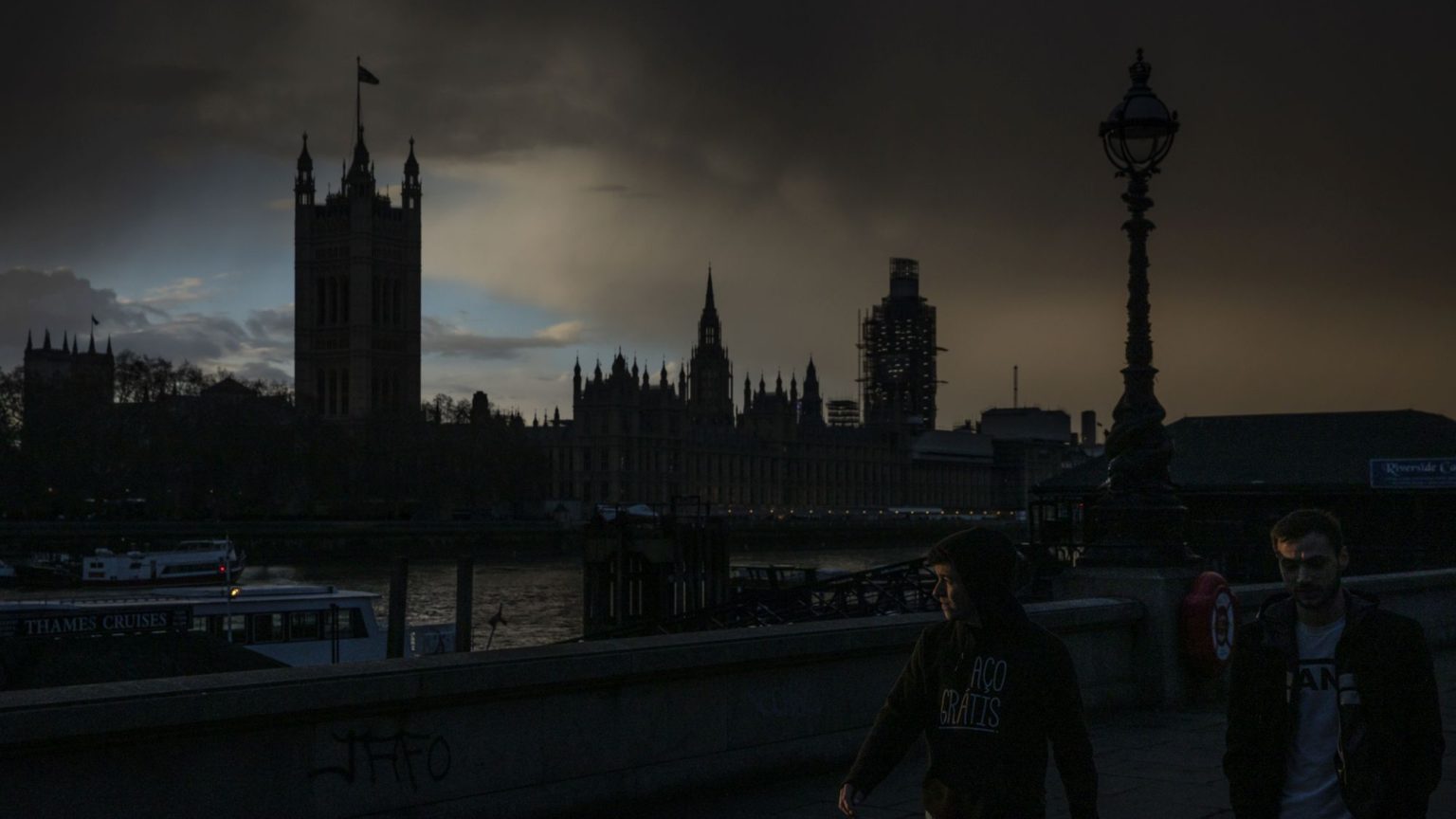 The Brexit pile-up in parliament really is unlike anything we've witnessed in modern times. The government and MPs are refusing to implement the biggest democratic mandate in British political history, the clearest and most weighty demand ever issued to them by the public. And yet they are still straining to agree how best to bury it for good. Theresa May's Brexit-betraying Withdrawal Agreement is the 'compromise' no one supports; parliament's hard-fought-for 'indicative votes' on alternative options have so far only indicated that they haven't got a clue what they're doing.
Last night Theresa May offered to meet Labour's Jeremy Corbyn to thrash out a new 'compromise' deal. Perhaps they will finally put their differences aside to shaft us once and for all. But while the future is still uncertain, two things have become all the more clear in recent weeks. First, that the British political elites are even more anti-democratic than we thought. Second, that they are also completely useless. The Brexit turmoil is the collision of the biggest challenge the British state has faced in generations with the most unimpressive, unprincipled politicians ever produced.
But as the chaos has rumbled on, a more sympathetic reading of events has emerged – that this was bound to happen. This, we're told, is all the inevitable consequence of trying to mix direct democracy with representative democracy, of putting popular will that little bit too close to political power. It's a curious, mind-bending kind of argument, blaming MPs' refusal to implement the referendum result on the decision to hold the referendum in the first place. But it's one that, while we're waiting for the next blowup in Westminster, is worth interrogating.
Much of this hinges on what we consider MPs' responsibility to their constituents to be. When anti-Brexit Tory MP Dominic Grieve lost a vote of no-confidence in his Beaconsfield constituency this weekend, Anna Soubry hailed him as a 'champion of all his constituents'. This is the man who voted to revoke Article 50, against the wishes of his Leave-voting constituents, and his furious local Conservative association. This is the tough-love school of representative democracy, in which thwarting the ill-considered desires of voters is all part of the job.
This is not a new idea. It was put best by Edmund Burke, Whig MP and father of British conservatism, who told his electors in Bristol in 1774: 'Your representative owes you, not his industry only, but his judgment; and he betrays, instead of serving you, if he sacrifices it to your opinion.' This view was opposed by radical democrat Thomas Paine, who said representatives should be more like agents of their electors, carrying out the decisions they have made. Sadly, Burke's view is the one that won out – and his ghost has been evoked by MPs throughout the Brexit process.
But even if we put that age-old argument aside, we can't just shrug off the thwarting of the referendum result as a natural product of our representative system. After all, MPs, in all their wisdom, voted for the referendum in the first place. They told us, repeatedly, that they would implement what we decide. Remoaner MPs like Heidi Allen and Sarah Wollaston – who recently left the Tories to join the anti-Brexit Change UK (CUK) party – told their constituents at the last election that they would respect the result of the referendum.
MPs deciding that they know better than their constituents and thwarting their wishes openly would be bad enough. But these people have lied through their teeth. They have won on manifestos and then abandoned them. In the case of the CUKs, they have been elected to different parties, formed a new party, and then refused to hold by-elections. To defend these people is not to defend representative democracy, it is to defend political fraud. Those sticking up for these duplicitous MPs are not sticking up for their right to exercise judgement, but for their right to say one thing and do another.
Representative democracy was a hard-won and historic gain. But even those who fought most fiercely for it knew that it could be exploited. The Levellers, a radical movement on the pro-parliament side of the English Civil War, feared that parliament would be used against the people. If that were ever to happen, they wrote, the power we entrust in our representatives should 'returneth from whence it came'. The Brexit process has only reminded us how important it is to find ways to make our representative democracy even more representative and democratic.
In the meantime, we can't let people make excuses for MPs who only represent themselves. We can argue about whether MPs should be delegates or representatives, whether democracy needs to be more or less direct. But for now, that's not the issue. MPs pledged to hold a referendum and pledged to honour it. To go back on all that now is indefensible, however they try to twist it. Our system, imperfect as it is, relies on trust – a trust that would be shattered if Brexit is betrayed. These people are not champions of representative democracy – they are its worst enemy.
To enquire about republishing spiked's content, a right to reply or to request a correction, please contact the managing editor, Viv Regan.