This media-bashing has got to stop
The protesters blaming the Sun and The Times for the New Zealand massacre are playing a dangerous game.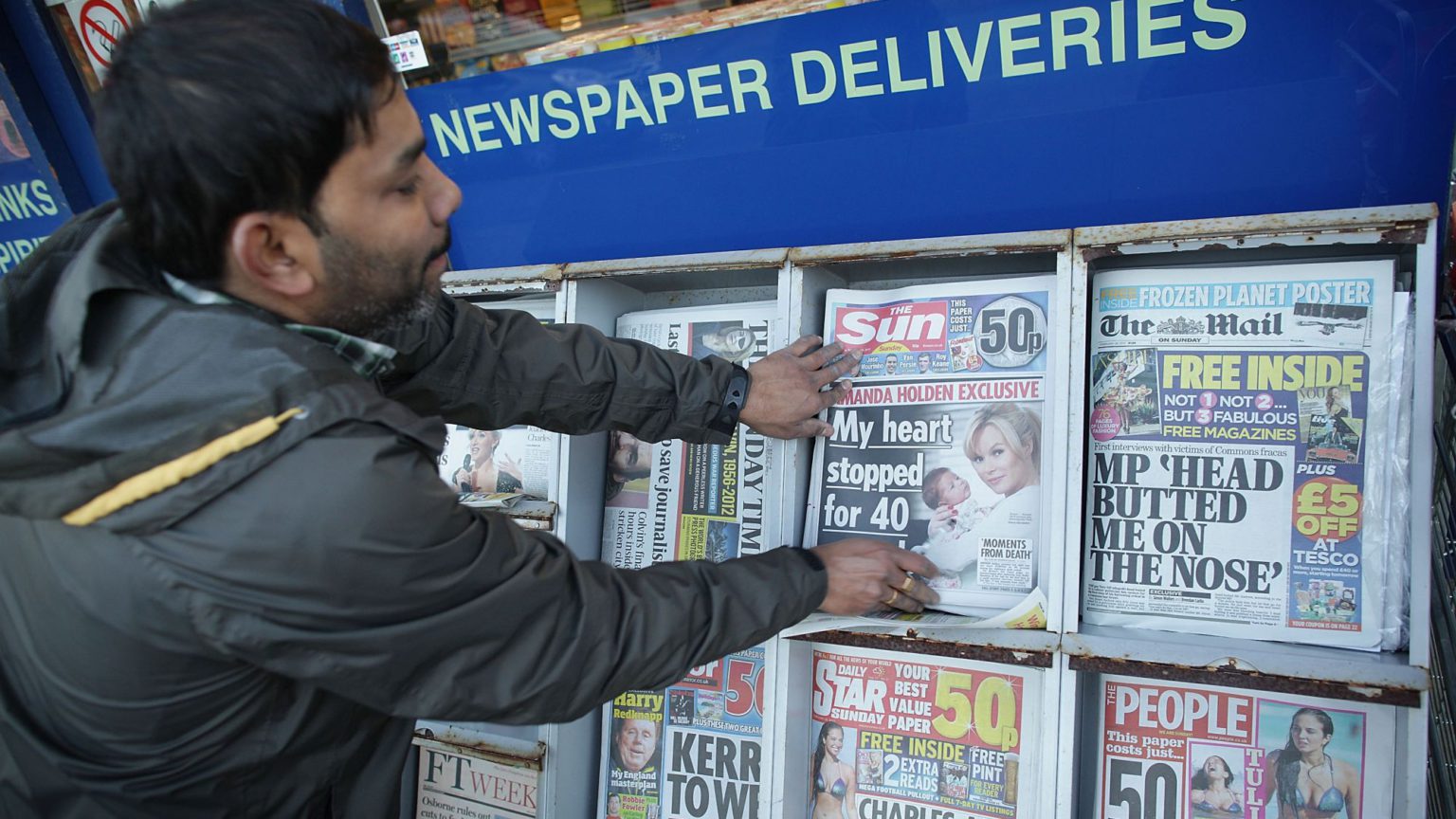 This afternoon, Corbynistas and other activists will protest outside News UK in London. Their beef? They think the newspapers produced in that building, primarily the Sun and The Times, are 'Islamophobic' and therefore bear some responsibility for the barbaric racist slaughter in Christchurch last week. This is a new low for the censorious PC left. It is not five years since nine journalists and cartoonists (and three non-journalists) were massacred in France for the crime of being 'Islamophobic', shot to death at their desks simply because they mocked Muhammad and were stinging critics of radical Islam. To gather outside the offices of journalists and brand them 'Islam-haters' so soon after journalists were murdered for being 'Islam-haters' strikes me as quite repulsive. This is the definition of a dodgy protest.
The finger-pointing at the media in the aftermath of Friday's slaughter has been chilling. No sooner had the killer carried out his heinous deed than the Twitterati and sections of the commentariat were blaming certain columnists for contributing to this horror. Everyone from loudmouth alt-right agitators to established newspaper writers who have questioned the validity of the term 'Islamophobia' were named and shamed as facilitators of the mosque massacres.
The chairman of Finsbury Park Mosque said the media have to be more 'responsible' when writing about Islam. Press TV, the Iranian state channel Jeremy Corbyn once worked for, says the 'Islamophobic media' are 'responsible for the deadly shootings at two mosques in New Zealand'. Online, leftists have been sharing actual lists of journalists who apparently have blood on their hands. These are like McCarthyite lists, lists of the undesirable, lists of people whose words apparently cause murder. Again, to draw up such lists in an era when journalists have been murdered for criticising Islam strikes me as incredibly callous.
There are so many problems with this rush to blame the media for the barbarism in New Zealand. The first is that it lessens the moral responsibility of the killer himself. It dilutes his evil through implying, or outright arguing, that certain journalists who have never said anything racist, far less called for violence, must burden some of the responsibility for what he did. Guardianistas have expressed more anger with Melanie Phillips than with the NZ killer himself in the days since the massacre – it is perverse.
The second problem is the plain censoriousness of it. Many of the journalists being named and shamed and listed and protested against have not expressed anti-Muslim bigotry – they are simply concerned about radical Islam and some of them are also concerned about Muslim immigration. Whether you agree or disagree with these concerns is immaterial – they are legitimate talking points. To argue that certain views and opinions directly give rise to murderous violence is a form of censorious blackmail. It says: 'Silence yourself or else people will die.'
And thirdly there's the double standard. Today's protesters should answer this: if journalists who criticise Islam bear responsibility for the New Zealand massacre, do journalists who love and defend Jeremy Corbyn bear responsibility for the anti-Semitic slaughter at the Tree of Life synagogue in Pittsburgh in October, when 11 Jews were killed? After all, the Corbyn movement has a pretty bad problem with anti-Semitism. It has supporters and members who have promoted actual racist views of the Jews. Corbynista journalists have continually tried to downplay the seriousness of anti-Semitism. They can't get a handle on this crisis of prejudice. Did their words create the conditions for the Tree of Life barbarism? If not, why did other journalists' mere criticisms of Islam cause the New Zealand horror? It doesn't add up. Unless, of course, this media-bashing is just ghoulish opportunism rather than a properly thought-through analysis of the bigotry that fuelled the mosque massacres.
That is what we have here: ghoulish opportunism. It is really unfair to target journalists at News UK over what happened in New Zealand. These are decent reporters and columnists who cover world events as they understand them and who happen to have different political and moral opinions to the PC left. That is really why they are being protested against: because they deviate from 'correct thinking' as defined by the self-righteous left. These protesters are essentially exploiting the horrors that occurred in New Zealand to put pressure on certain journalists and editors to silence themselves and their 'problematic' opinions. These journalists have done nothing to facilitate terrorism; the protesters, on the other hand, come across like the unwitting heirs to the Charlie Hebdo barbarism with their targeting and demonisation of journalists who have committed the 'crime' of criticising Islam.
To enquire about republishing spiked's content, a right to reply or to request a correction, please contact the managing editor, Viv Regan.