How Macpherson wrote identity politics into law
Twenty years on from the report into the murder of Stephen Lawrence.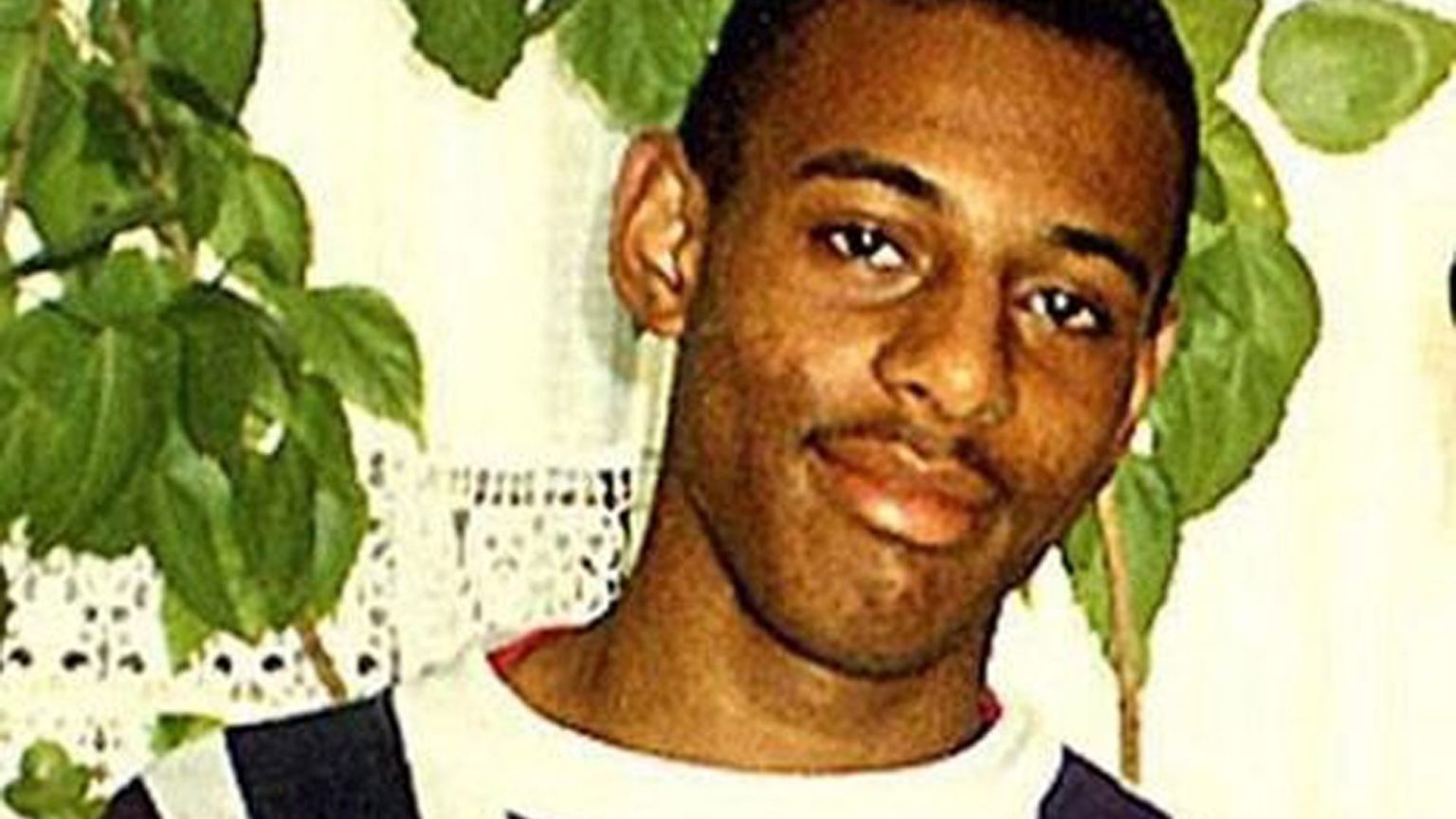 When it comes to racism, Britain can appear to be in a bizarre state. By any objective standards, there is far less serious racism in British society than there was 20 or 30 years ago. Yet many seem more obsessed with race and racism than ever, searching for and apparently finding evidence of it in almost every public statement or private thought. We in the UK, one of the most ethnically diverse and tolerant societies in the Western world, are forever being told that racist attacks and hate speech are on the rise, with more people being locked up for what they say or write than at any time in modern history.
What's going on? One key figure we have to thank for this state of affairs is a retired judge called Sir William Macpherson, the 27th hereditary chief of the Clan Macpherson. The report of the Macpherson inquiry into the racist murder of Stephen Lawrence, published 20 years ago this week, codified what were nascent trends of the time and marked the start of a new era in political life.
The Macpherson report put identity politics and victim culture at the heart of UK public life and British law. It formalised the status of 'the race question' as the central issue to be prioritised over all other questions in society. It recast the British state, long seen as the villain of racist violence and discrimination, in the role of protector of vulnerable minorities against an allegedly racist majority. To that end, it demanded – and largely got – illiberal changes to the law and more far-reaching restrictions on freedom of speech.
That might seem like a lot to lay at the door of one judicial report, even if it was 350 pages long. What mattered, however, was not Macpherson's words, but the way that the entire British political class threw its weight behind the proposals, from left-wing anti-racist campaigners through to Tony Blair's New Labour government to Tory MPs and the Daily Mail.
In effect, the Macpherson report provided the script for a modern moral crusade to re-establish the authority of the British establishment. Where once Britain's rulers had used the politics of race and empire to underline their right to rule, now the elitist minority would deploy the new politics of official anti-racism in order to enforce their power over the majority.
The ostensible purpose of the 1999 inquiry was to reveal the truth about how police incompetence and cover-ups meant nobody had been convicted for the racist murder of Stephen Lawrence, a young black man stabbed to death by a gang of white youths in Eltham in south London six years earlier. But Lawrence's murder was to become the pretext for a far broader exercise.
What the Macpherson report did was to redefine the meaning of racism. It did so by elevating two related concepts that were said to define British culture: 'institutional racism' and 'unwitting racism'. According to Macpherson, 'institutional racism' could be seen 'in processes, attitudes and behaviour which amount to discrimination through unwitting prejudice, ignorance, thoughtlessness and racist stereotyping which disadvantage minority-ethnic people'.
The key word here, as all the commentary made clear, was 'unwitting'. Most people could be racist whether they knew it or not, and whatever their intentions might be. Couple this 'unwitting prejudice' with widespread 'ignorance' and 'thoughtlessness', and you have a picture of a society filled with witless bigots.
If one could be racist without knowing it, then who could be immune to becoming 'infected' (Macpherson's word) by the virus of unwitting racism? As New Labour home secretary Jack Straw told parliament, 'This report does not place a responsibility on someone else, it places a responsibility on each of us'. Of course, what the government meant was that the enlightened authorities had a responsibility to re-educate the ignorant, thoughtless masses to do as they were told. If racism was a sort of original sin, unwittingly within us all, it would have to be driven out through a programme of sermons, confession and atonement from school age upwards.
When the concept of 'institutional racism' was first used by Stokely Carmichael and the Black Panthers in the 1960s, it implied the deliberate wielding of power by a racist state apparatus. Macpherson redefined 'institutional racism' to mean its opposite – individual racism. His report said it was 'vital to stress' that the Metropolitan Police force was not a racist institution at all. Instead it was through the unwitting 'words and actions of officers acting together that racism becomes apparent'.
The problem of racism was thus divorced from questions of politics and power. It was not to do with the government ministers, judges or police chiefs who held the levers of power in society. Nor was it connected to social and economic discrimination. It was simply about the words and actions of unwitting PCs – and, by implication, of anybody else – which may in some way 'disadvantage minority-ethnic people'.
If state institutions were not really the problem with 'institutional racism', then they could be the solution. The Met and other police forces took a break from beating up young black men to beat up their own unwittingly racist officers, figuratively speaking. Then the authorities turned their attention to the rest of us.
The white working class was cast in the role of unwitting-racist-in-chief. The racist thugs who murdered Stephen Lawrence were held up as somehow representative of the entire community of Eltham. One typical media report in the Daily Mirror had their reporter descending 'INTO HELL' on a south London estate; he claimed to have 'found racism seeping from every pore' of this 'E-reg Escort land' where race hate is 'a way of life passed down from father to son'. That sort of anti-working-class bigotry has become all-too familiar over the past 20 years.
In order to counter this supposed plague, Macpherson wrote identity politics into UK law. He proposed, and the New Labour government accepted, that the law should be changed so that a racist incident could mean 'any incident which is perceived to be racist by the victim or by any other person'. In other words, if anybody at all claimed that anything at all was racist, then it was.
This entirely subjective legal definition of racism goes a long way to explain the rise in official records of 'hate crimes', most of which do not qualify as crimes under normal laws at all. In racialising everyday incidents, this also helped to trivialise whatever serious problems of racism still existed. Who benefits from that?
Macpherson's wide-ranging assault on liberties also demanded further restrictions on 'offensive' speech – a trend already made evident in a succession of laws. He even wanted to make it a crime to use racist language in the privacy of your own home – the one Macpherson proposal which appeared to go too far even for the illiberal Blairites. Yet 20 years later, that repressive idea has also effectively come to pass, with people being publicly shamed and prosecuted for words they have used in private.
The other law change Macpherson proposed was to dump the historic rule against 'double jeopardy'. This would make it easier for the authorities to prosecute a suspect twice for the same offence. The pretext for this was that the Lawrence family's failed private prosecution of five murder suspects meant they could not be tried again. As a result of the change to the law on double jeopardy, two of those suspects, Gary Dobson and David Norris, were indeed found guilty of Stephen Lawrence's murder in 2012. That might seem a strong argument for the reform. Yet seen in a wider context, the ease with which the authorities discarded the ancient protection against double jeopardy marks another shift in the relationship between state power and personal liberty.
Twenty years on, the almost-dystopian picture the Macpherson report painted of British society – allegedly peopled by an ignorant, unwittingly racist majority and vulnerable minority identities in need of ever-more state protection, particularly from offensive speech – has become ingrained in our elitist political culture.
At the time of the report's publication in 1999, I wrote an editorial in the monthly LM magazine (née Living Marxism) which concluded that, 'In an age when a nonsensical concept like "unwitting racism" is widely accepted as good coin, it is imperative that we keep our wits about us and question everything'.
Around the same time I wrote another editorial entitled 'What about the right to be offensive?', in response to Glenn Hoddle being sacked as England football coach for talking twaddle about disabled people suffering 'karma'. All these years later, those battles for the freedom to question everything and the right to be offensive are still to be fought on new fronts.
Mick Hume is spiked's editor-at-large. His latest book, Revolting! How the Establishment is Undermining Democracy – and what they're afraid of, is published by William Collins.
Picture by: Getty
To enquire about republishing spiked's content, a right to reply or to request a correction, please contact the managing editor, Viv Regan.