Remaking the case for freedom in an age of identity
Apply to Living Freedom 2019, a three-day residential school for 18- to 25-year-olds.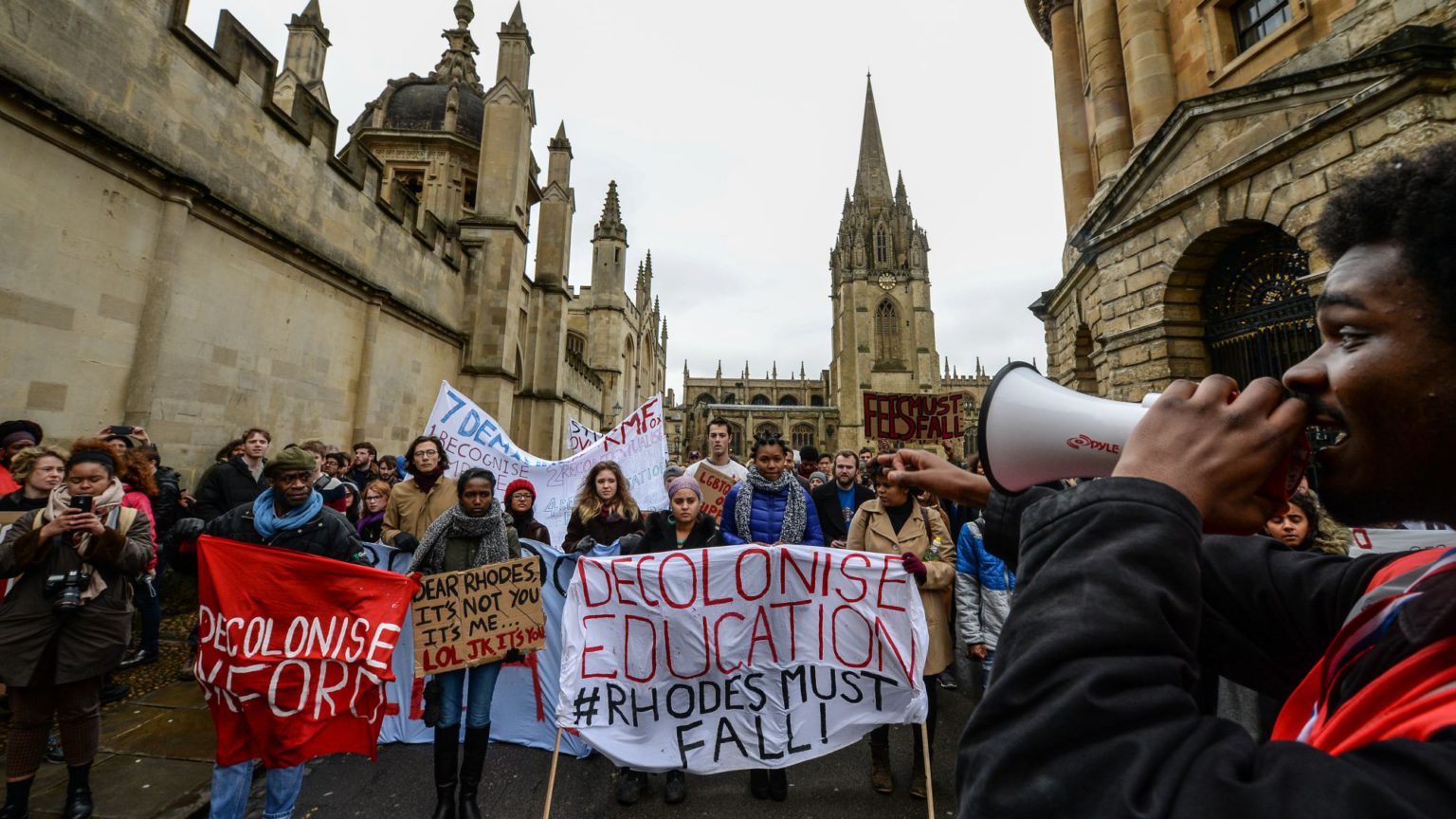 The offence-takers have been out in force in the past week or so. We've had the scolding of football commentator John Motson, who was 'reminded of his responsibilities over choice of language' after he called Millwall striker Tom Elliott 'big, black and brave'. There was the denouncing of Angela Smith as racist for saying 'funny tinge' on BBC 2's Politics Live. Most bizarrely, perhaps, there was the raking over of the well-known racist views of movie cowboy John Wayne, as revealed in an interview from 1971.
There has been growing recognition recently of the worrying intolerance and chilling impact that the politics of identity has on fundamental liberties. For many people, it is clear that the call-out culture associated with identity-politics transgressions is merely a means to rebuke and silence.
The arbitrary character of many alleged offences, and the willingness to mine old interviews or trawl social-media feeds for ill-judged remarks, suggests that few people are out of reach of this pernicious trend. After all, Motson was attempting to praise Elliott, while Smith simply became flustered as she tried to say that it's wrong to hate people on the basis of their skin colour.
How should we understand identity politics, intellectually? What are the political, social and cultural trends driving it? What challenges does it present to freedom? And what ideas do we need to equip ourselves with to face these challenges?
It is precisely such questions that we will be trying to get to grips with in the talks and discussions taking place in London in April at Living Freedom 2019. Living Freedom is a residential school run by a new charity, boi. It is aimed at 18- to 25-year-olds who are keen to explore and understand historical trends as they relate to freedom, and who would like to play a part in developing new arguments that challenge contemporary limits to freedom.
This year our two main themes are 'the individual and society' and 'universalism and particularism'. There is much to discuss. In the space of half a century, identity politics, once seen as a means to achieve liberation and civil rights, has transformed into a major challenge to freedom.
Another of the big news stories of late, the case of the actor and singer Jussie Smollett, points to the dramatic scale of these changes. Smollett, whose mother associated with the Black Panthers and was friends with renowned activist Angela Davis, has identified proudly with a black-activist tradition. Yet today he stands charged with staging a homophobic and racist hate crime against himself.
The hope of 1960s civil-rights and liberation movements was that identity could be politicised to expand freedom for the mass of America's black population, and to push back against state repression and violence. But today's relatively privileged purveyors of identitarian politics seek out the police and justice system as a means of affirming their role as victims. This is a perverse state of affairs.
Has the politics of identity simply taken a wrong turn, or did it always mask a conservative impulse? And what does the turn to identity mean for social solidarity? Take the furious attacks last week on the tennis icon and gay-rights campaigner Martina Navratilova, who has been labelled 'transphobic' for arguing that trans-women should not compete in women's sport. The identitarian theory of intersectionality claims to offer various oppressed groups the prospect of collective power. Yet we seem to be descending into endless rounds of fragmentation and sectarianism.
Polite society has long ditched the liberal aspiration to universalism and instead embraces particularism. We see this in campaigns to 'decolonise the curriculum' and reduce the influence of much maligned 'dead white males' in academia. These campaigns present themselves as radical, and yet the 'decolonise' movement is endorsed by state-led institutions such as the Office for Students, and even by royalty, in the form of our feminist princess, Meghan Markle.
Restating the case for freedom, in the face of the new liberty-limiting identity politics, requires us to get to grips with a range of social and cultural trends and intellectual ideas. If you're up for the challenge, Living Freedom 2019 is the place you should start.
To enquire about republishing spiked's content, a right to reply or to request a correction, please contact the managing editor, Viv Regan.