Progressives vs the working class
The Amazon-NYC debacle revealed whose side AOC and Co are on.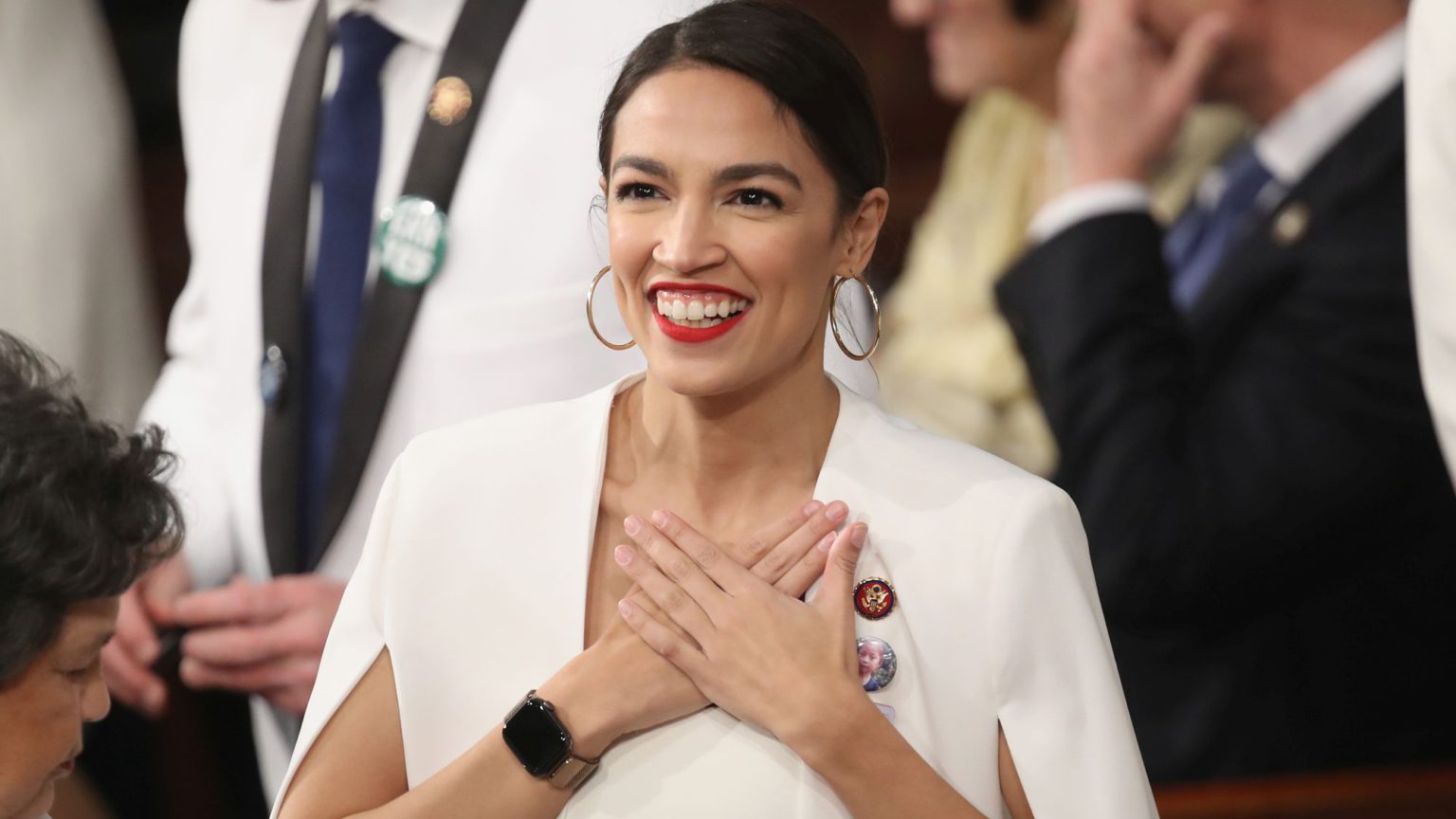 New Yorkers are still sore about Amazon abandoning its planned NYC headquarters, and with it the prospect of thousands of new jobs. And they know who to blame for it: the city's progressive politicos.
Most New Yorkers wanted the tech giant to come to New York City, especially the working-class people of the outer borough of Queens in which the company's new 'HQ2' was to be located. An overwhelming majority of Latinos and blacks – 81 per cent and 70 per cent respectively – were in favour. The main source of opposition came from white elites in Manhattan.
And it is not hard to understand why workers were in favour. Amazon committed to bring 25,000 jobs, with an average salary of $150,000. This would have had a strong knock-on effect, creating thousands of additional jobs in construction, retail and restaurants. The tech firm would have generated billions in tax revenues to spend on local services, including badly needed infrastructure improvement. Amazon would have attracted other tech companies, too, creating the possibility of moving the city's economy away from its over-reliance on Wall Street.
The loss of such opportunities felt like a blow to most New Yorkers. This is why the celebrations among left Democrats who campaigned to kill the Amazon deal sounded so discordant, so out-of-touch. 'Anything is possible', tweeted congresswoman Alexandria Ocasio-Cortez, who was a prominent opponent of the Amazon deal, and who represents a district in Queens that would have benefited from it. She and her fellow progressives had 'defeated Amazon's corporate greed, its worker exploitation, and the power of the richest man in the world'. Democratic presidential hopefuls Bernie Sanders and Elizabeth Warren joined the celebrations.
The progressives' opposition to Amazon was pure grandstanding, and the cavalier way they treated the removal of thousands of jobs revealed how aloof they are. They claimed to oppose the $3 billion incentive agreement that the city had offered Amazon. But in truth they only sought to score political points against 'greed' and 'billionaires', not giving a damn about the people whose lives would be affected. Outside of New York, especially in the harder-hit areas of the Rust Belt, people looked on with amazement: we, the sentiment went, are dying for new jobs, and you have an opportunity for thousands, and you just turn them away? And then congratulate yourselves?
It was especially galling to know that the opposition to Amazon was built on financial stupidity. 'If we were willing to give away $3 billion for this deal, we could invest those $3 billion in our district ourselves, if we wanted to', said Ocasio-Cortez. 'We could hire out more teachers. We can fix our subways.' Sorry, Alexandria, but there's no pile of $3 billion for you to spend now that Amazon has left. This was structured as a tax break: if Amazon generated $30 billion in tax revenues over 10 years, it would get a break on $3 billion, and the city would get $27 billion. Such nonsense from Ocasio-Cortez only added to the impression that she is an airhead who has no idea what she's talking about. (See her brilliant economic insight that 'unemployment is low because everyone has two jobs'.)
In one sense, it is understandable that Ocasio-Cortez is so out of touch with the majority of her constituents: she rarely speaks to them. She is a celebrity, and her powerbase is Twitter and the adoring media who report her every utterance to us on a daily basis. Time spent on social media and in front of cameras in Washington means no time for locals. Indeed, she has yet to open her district office (she says it is still under construction), while other first-time Congress members from New York have set up their offices.
The even more damning truth is that Ocasio-Cortez's and other progressives' opposition to Amazon was entirely consistent with the group whose outlook they truly reflect: the white upper-middle class. In her primary victory over Democrat Joe Crowley, Ocasio-Cortez's main support came from the whiter, more gentrified parts of Queens; the black and Latino areas voted for Crowley. That group, along with the city's more elite set in Manhattan, formed the minority opposition to Amazon. These are people who don't want their comfortable lives disrupted by a newcomer like Amazon. Their self-centred opposition is rooted in NIMBYism, not social justice.
The Amazon debacle has exposed as utterly false progressives' claims to speak for working people. The reality is that they were dead-set against what the majority of workers wanted. The opposition claimed they were protecting workers' rights, by demanding New York City remain a 'union town'. But Amazon workers would have had the right to form a union, as per federal law; these progressive politicos wanted to impose a union. While sounding pro-worker, they were in fact being patronising. It is up to the workforce to organise themselves, not have a ready-made union bestowed on them by Democratic Party representatives. Now New York workers won't have any opportunity to start a union at Amazon.
Another key plank of opposition to Amazon was an apparent opposition to subsidies (tax incentives) to corporations. Yet Democrats have been happy to cut deals in the past. As Seth Barron noted, the two politicians that led the local opposition to Amazon – state senator Michael Gianaris and city council member Jimmy Van Bramer – have been big supporters of subsidies for film and television producers. In turn, these media companies just happen to be large donors to the Democrats' election campaigns.
Amazon is a powerful behemoth of a company, with questionable labour practices, for sure. And it looks like its owner, Jeff Bezos, is increasingly trying to assert political influence. (Some speculate that the only reason he wanted to locate his two new HQs in Washington and New York was for the networking connections, not the engineering talent.) But the kneejerk rejection of Amazon in a particular location like New York is an own goal. The better approach would have been to accept Amazon, and then fight any bad practices. Now the 25,000 jobs will simply be created elsewhere – Amazon says it will mainly place them in northern Virginia and Tennessee. It is hard to see how anyone could claim this as a 'defeat' for the company.
The opposition to Amazon shows how progressives claim the mantle of the people, yet represent the upper strata of society, whose interests are opposed to those of workers. In the name of stopping gentrification, they are in fact enforcing the desire of the urban gentry for a quiet life. They are fearful of the destabilising consequences from economic growth, while workers are desperate for change. The only good thing to come from the Amazon pull-out from New York is that it has exposed who the progressive Democrats really represent.
Sean Collins is a writer based in New York. Visit his blog, The American Situation.
To enquire about republishing spiked's content, a right to reply or to request a correction, please contact the managing editor, Viv Regan.