Trans orthodoxy is poisoning politics
Feminists are being cast out of parties they have supported their entire lives.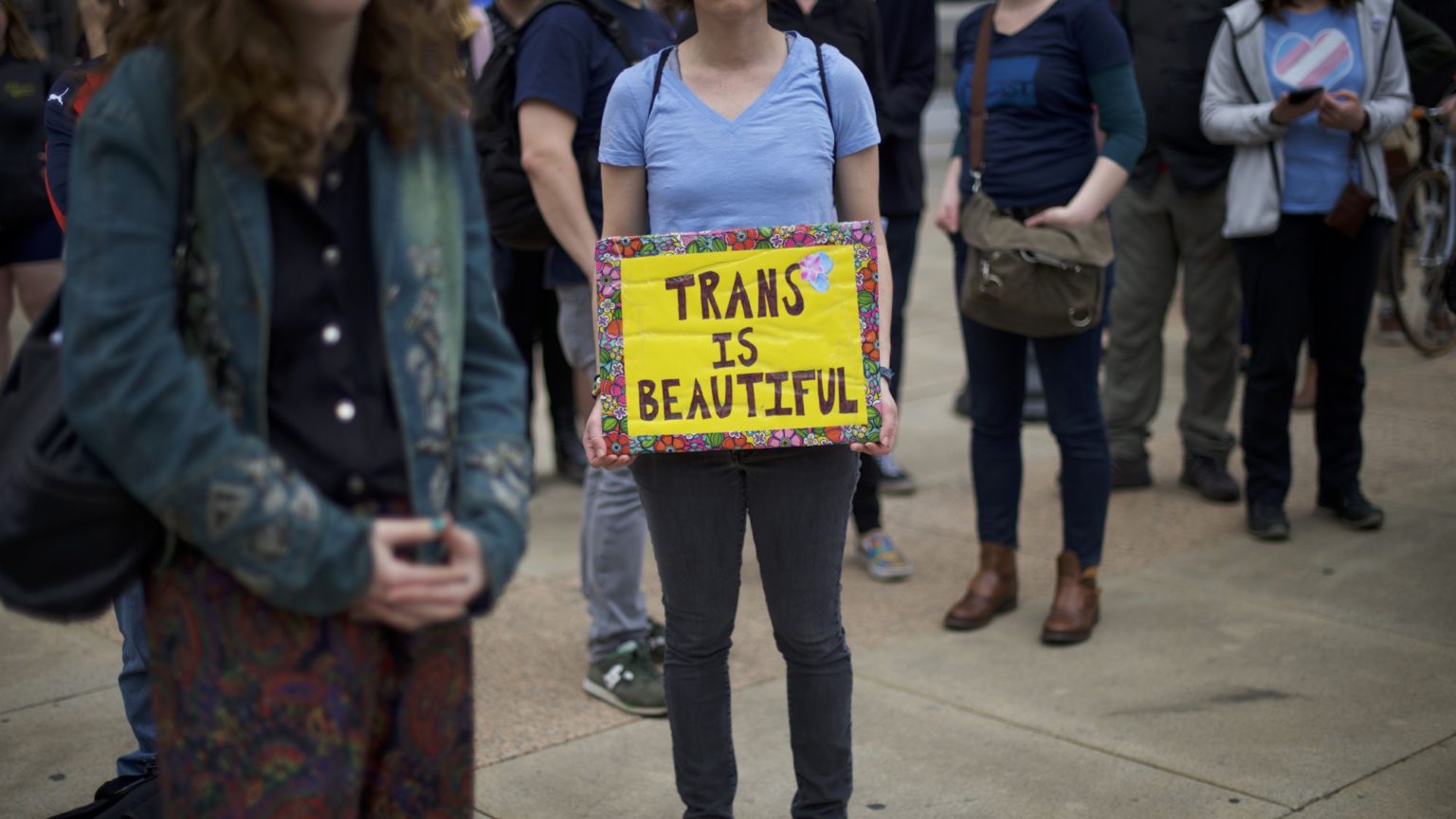 Over a century since the first women in Britain were granted the right to vote, today's feminists are left without political representation. From hard left to moderate right, leaders across the political spectrum have all voiced support for the right of individuals to 'self-identify' their legal gender, to the dismay of many women. The 21st-century 'woman question' has exposed a gulf between the grassroots and the party elites.
The favoured approach of professional politicians is that of leading LGBT charity Stonewall, which argues that 'woman' is an identity rather than a biological descriptor. This is the view enshrined in the proposed reforms to the Gender Recognition Act, which would allow people to change their legal gender merely by self-declaration. But questions about the balance between the needs of women, and those of men who identify as women, remain unanswered.
This division has been lazily characterised as one of open-minded progressives versus scaremongering social conservatives. But in reality, the consensus on trans issues has left many women of all parties feeling angry, particularly feminists. By definition, feminists are political women, and so alienating feminists, many of whom have been the backbone of party activism, is a curious move.
From the Conservative Party to the Green Party, leaders have closed ranks against critics of gender self-identification. On the left in particular, women officials, activists and party members have been investigated and in some cases expelled for wrongthink. Simply voicing concerns about the safety implications of gender self-ID for women-only spaces is considered bigoted. However, as the line of the apparatchiks hardens, there are signs that grassroots opposition is fermenting.
The Liberal Democrats is the latest party to tell long-standing supporters that they are not wanted. In a sanctimonious statement, released to mark the start of LGBT History Month, Baroness Lynne Featherstone told those with concerns about gender self-identification that, 'You are not feminists. Your views are not welcome in the Liberal Democrats.' The high-handed contempt shown by Featherstone – echoing Maria Miller's 2016 comments about 'women purporting to be feminists' – is startling.
A recently formed group of feminist Liberal Democrat women has started to meet to challenge the party's long-held policy on trans issues. One member tells me: 'As a group, we meet in secret, as we've heard of women being mass complained about to party HQ and their local party for having dissenting views. Many Liberal Democrat forums for debate will immediately shut down discussion of anything to do with trans rights – even using the term "women's concerns" is deemed to be a "transphobic dog whistle".' The group has already found a large number of supporters.
Arguably, these feminists within the Liberal Democrats have taken their lead from women's groups in the Labour movement. In September 2017, union officials and Labour activists formed the group Woman's Place UK to organise discussions about the Gender Recognition Act. Other campaigns have called for women to leave the Labour Party. The #LabourLosingWomen hashtag reveals hundreds of women who have given up on the left entirely.
Stonewall has established itself in the mainstream as the arbiter of all matters to do with trans people, but it does not speak for women. Sadly, it enjoys the uncritical support of all the main parties, because identity politics dictates that transgender rights have more social cachet than those of boring old women.
It is clear that the divide between the party leaders and the ordinary women they depend on for support is widening. But feminists who have been active in politics since before the term transgender was even coined will not give up without a fight. Edicts from on-high, effectively telling feminists to keep quiet or leave, are showing up career politicians like Featherstone as out-of-touch and opportunist. There are votes to be won – who will fill the void and stand up for women?
Jo Bartosch is a journalist campaigning for the rights of women and girls. Follow her on Twitter: @criticalsisters.
Picture by: Getty.
To enquire about republishing spiked's content, a right to reply or to request a correction, please contact the managing editor, Viv Regan.