Go to hell, Donald Tusk
Tusk's insistence that Brexiteers are headed for hell sums up the Brussels oligarchy's elitism.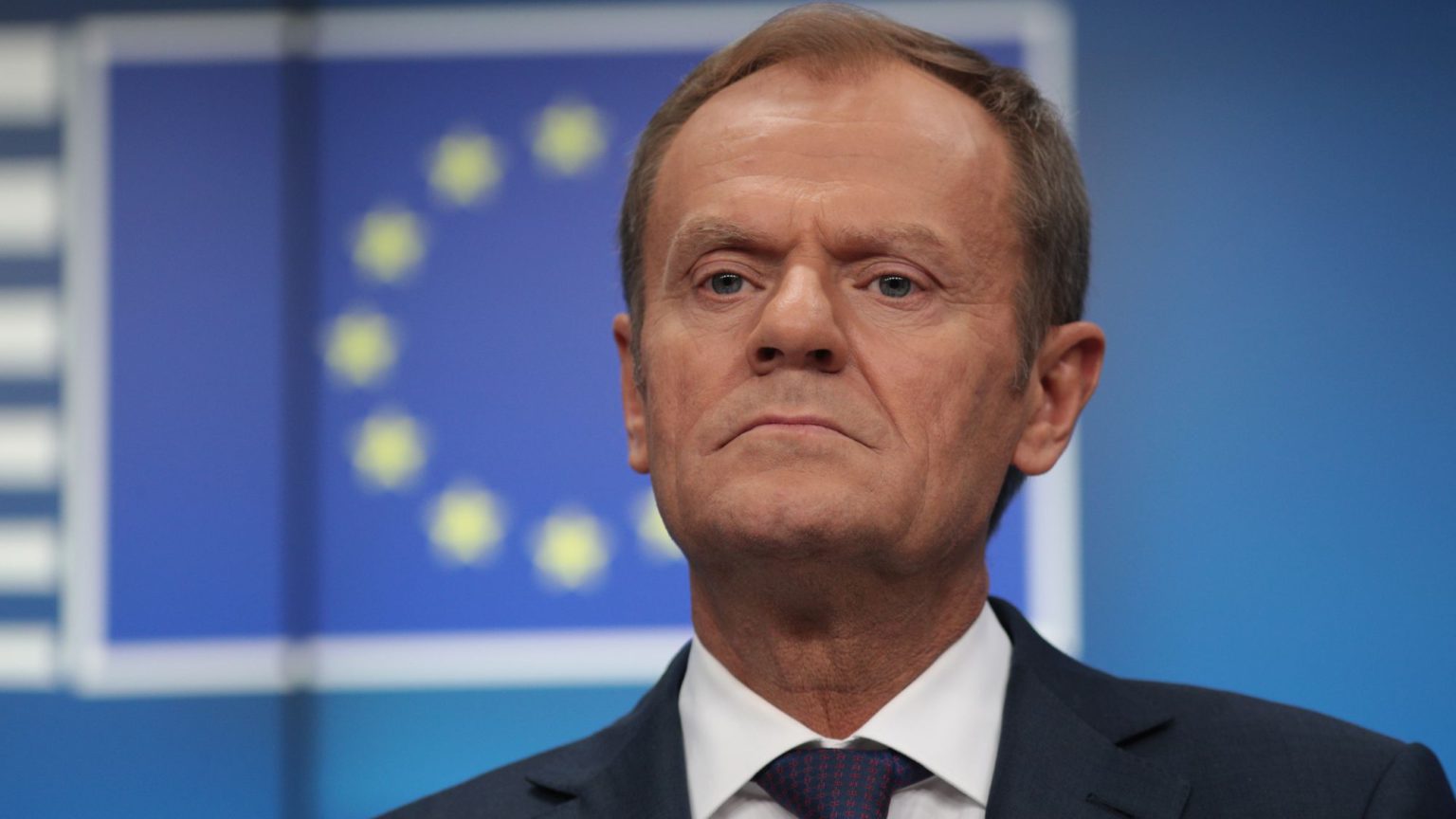 It's useful to be reminded every now and then just how much the Brussels oligarchy hates us. So let's be grateful to Donald Tusk, president of the European Council, for his slipped-mask comment today. He effectively condemned to hell the 17.4million Britons who voted for Brexit. In a press conference with Irish Taoiseach Leo Varadkar, who chortled along, naturally, Tusk wondered out loud what 'special place in hell' there will be for those who 'those who promoted Brexit without even a sketch of a plan of how to carry it out safely'. The diplomatic facade fell and here we had Eurocrat elitism in all its rawness and nastiness: they really do view those who dissent from their illiberal, undemocratic writ as evil beings, sinners, disrupters of decency, destined for the furthest reaches of hell itself.
Some anti-Brexit campaigners – finally feeling a twinge of embarrassment over this foul bureaucracy they've devoted their lives to defending – insist that Tusk was talking about Leave leaders, not Leave voters. His target wasn't the former factory-worker in Stoke or the hairdresser in Essex who marked Leave on their ballot paper – it was Jacob Rees-Mogg and BoJo and the other poshos who 'promoted' Leave without thinking through its consequences. In short, he was 'punching up' rather than punching down. Do me a favour. Punching down is what the EU does. It punched down at the Greek working class, punched down at the Italian electorate, punched down at Ireland by imposing economic colonisers to dictate its financial agenda, and now it is punching down at ordinary Brits who engaged in the ultimate 'promotion' of Brexit by actually voting for it in June 2016.
Tusk has form when it comes to steaming contempt for the electoral masses. He described our holding of a referendum in the first place as 'so dangerous, so stupid'. Why would someone view a massive free and fair vote as dangerous and stupid? Because they view the voters as dangerous and stupid, as liable to give the 'wrong' answer. Which we did! He has also denounced Britain's Brexit plans as 'pure illusion'. Then there is Guy Verhofstadt, Brexit coordinator for the European Parliament, who recently ranted about the failure of European states to hand over more sovereignty to Brussels. And who can forget Jean-Claude Juncker, the sobriety-challenged head of the European Commission, who has boasted about being 'insufficiently democratic', about sometimes 'hav[ing] to lie', and why it would not be 'intelligent to draw the attention of public opinion' to the fact that the EU demands greater and greater transfers of sovereignty from nation states.
This is the EU. Tusk's comment wasn't actually slippage or a mistake or even a stunt designed to grab headlines – it was a true and faithful expression of the Brussels oligarchy's contempt for the people and for public opinion. One of the most startling things in the video of Tusk's elitist punching down at the British masses is when Varadkar turns to him and says, 'They'll give you terrible trouble in the British press for that'. They both then laugh and shake hands. Behold the new aristocracy, contemptuous of ordinary people, disdainful of democracy, hateful towards the critical press, and far more in favour of secrecy, bureaucracy and lies than openness and public debate. They really would like to see dissenting voters, including the millions who voted for Brexit, in hell. Instead, let's give them hell.
Brendan O'Neill is editor of spiked and host of the spiked podcast, The Brendan O'Neill Show. Subscribe to the podcast here. And find Brendan on Instagram: @burntoakboy
To enquire about republishing spiked's content, a right to reply or to request a correction, please contact the managing editor, Viv Regan.