Now the PC bores are coming for Seinfeld
The Too Much Free Timers have spotted another cultural target to attack.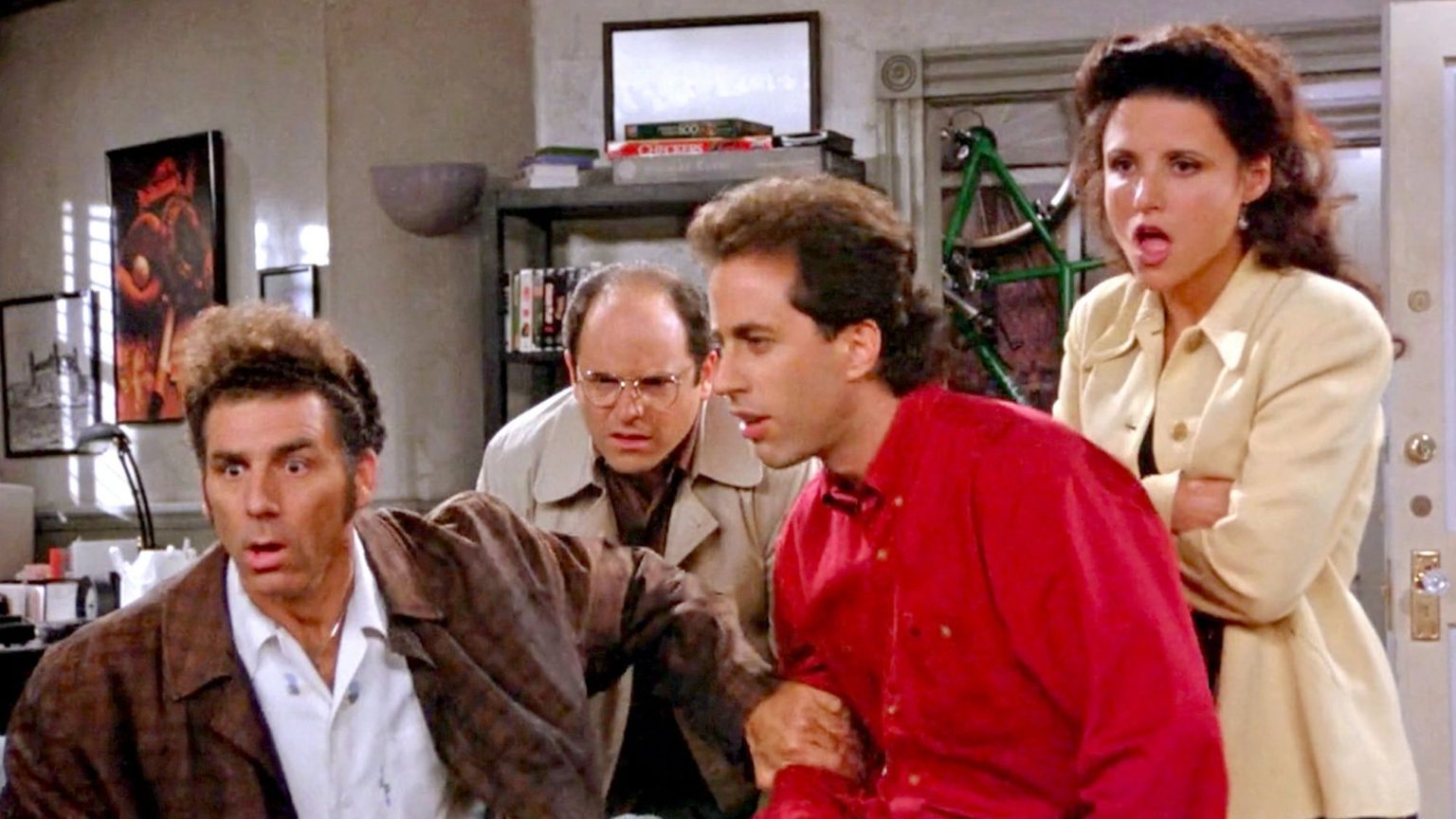 The people we might call the Too Much Free Timers (TMFTs) are at it again. Having decided that the comedian Kevin Hart is unfit to host the Oscars, because of his old tweets about gay people, they have now moved on to the iconic Seinfeld. According to an article in Bustle, the classic sitcom is full of 'problematic' content.
They have pointed to the famous Soup Nazi scene, some stereotyping of gay people in the show, and the episode where Jerry buys an old-fashioned Indian cigar stand, which is offensive to Native Americans. The joke was actually about the excesses of political correctness. I would say, oh the irony – except TMFTs don't do irony.
If anything, they're not trying hard enough. Any obsessive Seinfeld fan knows there is far more to get upset about, if you wanted to, like the fat-shaming (Newman), the punching down on the working class (postmen, cable guys, telemarketing services), and the ageism (George's screaming and neurotic parents).
How this show ever got aired at all is the real problematic problem. Though maybe, just maybe, it was because it was funny.
I wonder if these latter-day critics will move on to other landmark comedy series. The very woke and wonderful Tina Fey and her show 30 Rock surely deserve scrutiny. After all, she would sometimes point out the foibles of the left, with characters like the pompous black American senator who thinks she is channeling Martin Luther King, or the washed-up alcoholic feminist writer, played brilliantly by Carrie Fisher.
Arrested Development, the early 2000s cult hit starring Jason Bateman, could also be in for trouble. The sexually confused character Tobias Funke (played by David Cross) plays out just about every gay stereotype imaginable as he tries to come to terms with his sexuality.
This sort of critique is not only irritating, it is very selective too. Seinfeld also mocked big business (Kruger Industrial Smoothing), male vanity (George gets a wig), and male emotional detachment (Jerry's production line of relationships). But none of this gets a mention.
In many ways, not much has changed. Where once it was the right that took aim at comedy, today it is the left. In 1990 George HW Bush pandered to his conservative constituency by attacking the lack of traditional family values in the The Simpsons. Last year, the TMFTs pressured The Simpsons to remove its beloved Indian-American character, Apu, and issue grovelling mea culpas. They said Apu played up to stereotypes, even though many Indian viewers came out and said they loved the character.
The question of 'where does it stop?' is a non-sequitur. These cultural vandals have endless amounts of free time and the entire history of comedy to dig through.
Kevin Hart learned this the hard way. Even after he apologised for his old tweets, people went digging even deeper for more compromising evidence. When the beloved talkshow host and comedian Ellen DeGeneres came out to support Hart, she, too, was added to the naughty list.
The only way to keep these humourless people happy would be to vet all comedy for its political correctness. This might sound far-fetched, but it is already happening on some campuses. Recently in the UK, students putting on a charity event made all the acts sign a 'behavioural agreement form' to make sure they didn't make anyone feel uncomfortable.
Thankfully, Russian-British comedian Konstantin Kisin, who was on the bill, refused to perform. He said the form reminded him of his childhood in Communist Russia.
Such perceptiveness and moral fortitude deserves a stellar career. Though I suspect the TMFTs are already digging through his old social-media posts.
Michael Scammell is a writer based in Australia.
To enquire about republishing spiked's content, a right to reply or to request a correction, please contact the managing editor, Viv Regan.