Not even Ellen is safe
The Twitch-hunters now demand absolute conformity.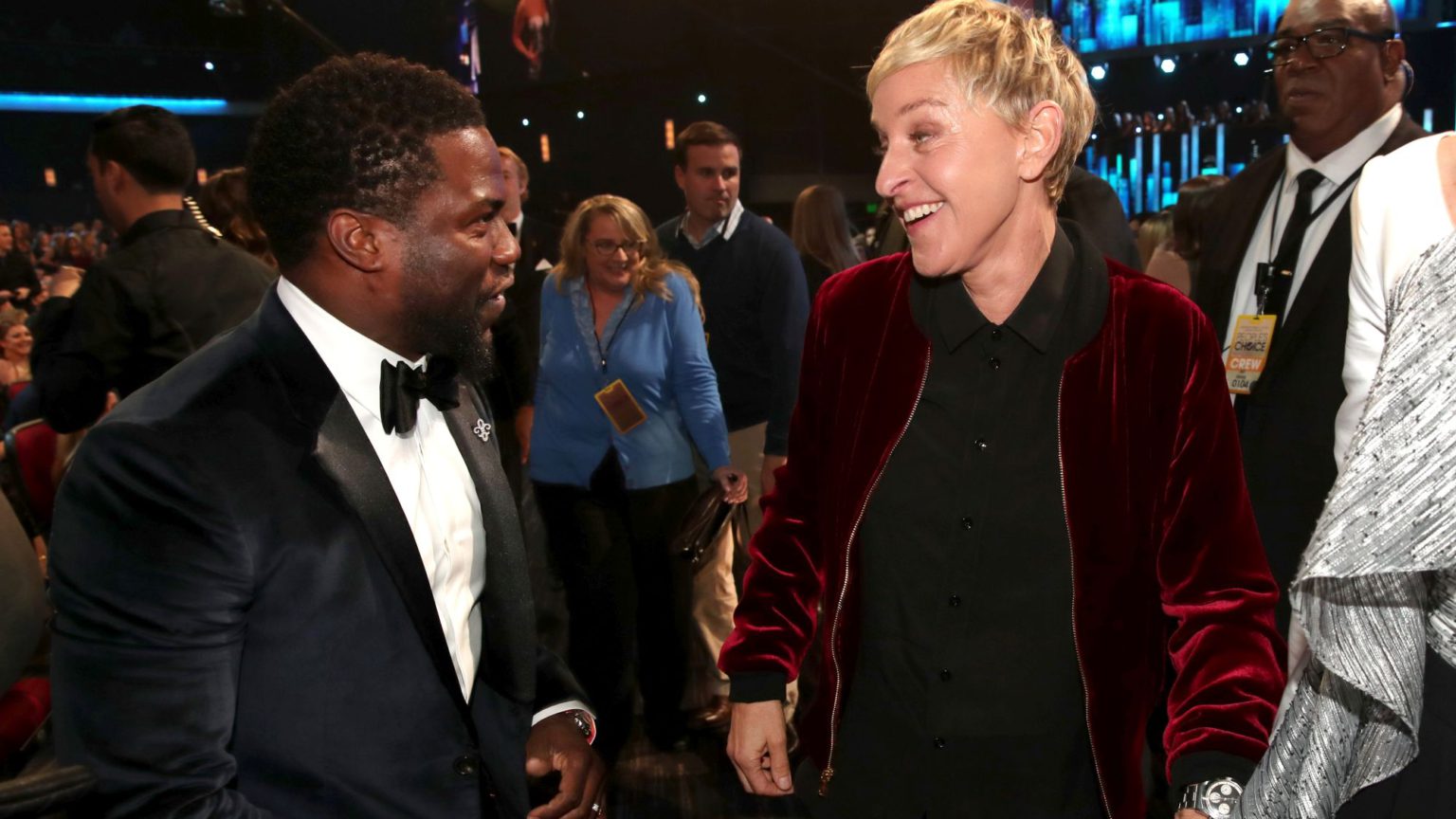 When one of the most PC, family-friendly women in America can be accused of legitimising homophobic hate crime, then you know the offence-seeking Twittermob has gone too far. Unfortunately, that's where we now find ourselves, following the backlash against chat-show host Ellen DeGeneres for her show of support for under-fire comedian Kevin Hart.
The whole sorry saga started in December, when Hart became the target of Twitch-hunters who dug up a series of old tweets in which he had mocked gay people. Although the majority of the decade-old tweets were clearly jokes (bad jokes, but jokes nonetheless), the controversy was enough to cost Hart the job of hosting this year's Oscars. The Academy demanded he apologise, but he refused and instead decided to step down.
On Friday, Hart sat down with TV golden girl Ellen DeGeneres to discuss his previous statements and his decision to step down. He said he had previously addressed and apologised for the comments, and saw this latest controversy as an attack on his character. Ellen, an out lesbian and LGBT activist, revealed that she had personally called the Academy and urged it to rehire Hart. 'I believe in forgiveness, I believe in second chances and I believe in Kevin Hart', she later tweeted.
Predictably, this landed Ellen in the bad books of the thoughtpolicing mob. She was bombarded with criticism claiming that she was endorsing 'hate speech' and had 'betrayed' gay people. It is a sad indictment of our times that Ellen's attempt at reconciliation has made her a target, too. That Ellen is herself gay seemed not to bother her critics.
Shortly after Hart's appearance on Ellen, CNN host Don Lemon (who is also gay) took to the airwaves to criticise Hart anew. Lemon insisted that Ellen, while being an undeniable gay-rights trailblazer, 'doesn't speak for the whole community' regarding Hart. Unsatisfied with Hart's admission that he made a mistake, Lemon said that 'apologising and moving on does not make the world a better place for people who are gay or transgender'. It seems only total conformity will be enough to satisfy those who want to police our words, thoughts and jokes.
Hart said on Ellen's show that he had been subjected to a 'malicious attack on [his] character'. He later took to Instagram to reiterate his initial response to the criticism – that people make mistakes and need room to grow, and shouldn't be written off because of one indiscretion. 'When did we get to the point where we forgot that we all learn?', he asked. He's right. And by giving Hart a second chance, Ellen has revealed herself to be one of the few reasonable voices in this overblown saga.
George Harrison is a writer. He tweets at @George_Haz
Picture by: Getty.
To enquire about republishing spiked's content, a right to reply or to request a correction, please contact the managing editor, Viv Regan.