Why did trans women lead the Women's March?
It would be like Rachel Dolezal addressing a Black Lives Matter rally.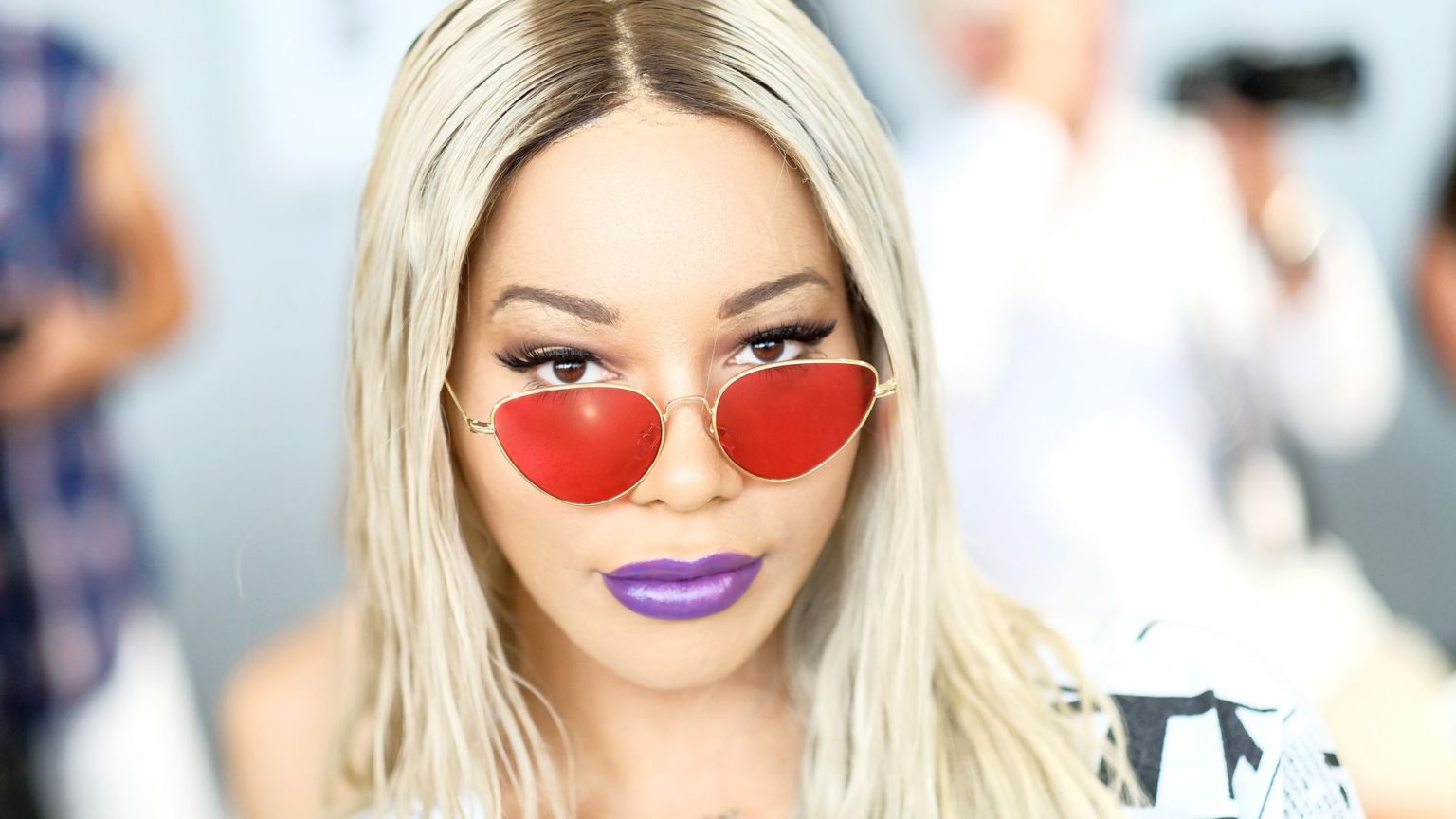 If the 'transracial' Rachel Dolezal were to give a keynote speech at a Black Lives Matter event there would rightly be an outcry. And yet this year the 'Women's March' in London was fronted by someone who has identified as a woman for less time than I've had the shoes I'm wearing. Munroe Bergdorf is a transgender model who was chosen to speak by the London chapter of the global Women's March. In a baffling address Bergdorf offered insights into Brexit, austerity and womanhood. The crowd cheered as Bergdorf explained that laws preventing brothel-keeping were bad for women and that the British media is transphobic. There was an irony in Bergdorf's amplified and male-sounding voice proclaiming that 'all women must have a voice'.
Like many longstanding feminist campaigners, I didn't attend the Women's March this year. A friend, who asked to remain anonymous, did lend her support to the march in Manchester. She explained how she felt hearing a trans woman on the stage at the Manchester march stating that 'trans women are women':
'These empty statements might raise a cheer from the hard of thinking. But anyone with the smallest understanding of feminism knows that trans women are male, and their interests are different from those of women. As a rape survivor, and as someone who has worked in the women's sector for years, I want someone on that stage who will support the right of women like me to have space away from men, regardless of how they identify. In their efforts to be inclusive organisers, they are excluding women who do not toe the current politically correct line. The "Women's March" is a misnomer, it isn't for women like me.'
This experience underlines something important. One of the most insidious battles women face is against the social pressure to be 'nice'. We police each other and are judged far more harshly if we put ourselves and our interests first. It is clear that the organisers of the Women's March have broken under this burden. They have published an incoherent list of 'Values and Principles' comprised of 1,479 inclusive-sounding words that mean nothing. Far from being about the liberation of women from patriarchy, it seems the Women's March wants to tackle everything from the economy to police brutality. As it has long been noted, women are the only group who are not allowed to centre themselves in their own liberation.
To be fair, Bergdorf must be something of an expert in womanhood by now. Last year, the 31-year-old was also invited as the keynote speaker at the 'Woman With A Camera' event at the British Film Institute, despite not having any directing or producer credits. Bergdorf is following in the footsteps of other transgender activists who have represented women at women's events. A growing list of recent examples include Shon Faye hosting the Women Making History event at Amnesty International UK; Paris Lees winning the Words by Women journalism prize, before appearing on the cover of Vogue as one of the 'New Suffragettes'; and Rachel McKinnon winning in the world of women's cycling. It seems trans women make much better and more inclusive representatives of women than boring old vagina-havers.
Interestingly, transgender men have not achieved the same prominence as trans women. There have been no transgender 'men of the year', trans-men members of the Savile gentlemen's club in Mayfair, or complaints that the Cerne Abbas Giant is exclusionary. A cynic might suggest that this is because, regardless of how someone identifies, how they are brought up, as either boys or girls during childhood, shapes their behaviour as adults. As the 'wokewash' Gillette advert made clear, aggression and dominance in men and boys is encouraged and these gendered cultural norms run deep.
Inviting people who have been brought up with the advantages and confidence of men to speak for and over women is grossly offensive. Centring those who demand to be seen as vulnerable is part of the 'good girl' social script. In addition, it is a form of bullying, slurring those women who disagree with the 'trans women are women' line as 'transphobes'.
We need to step back from the liberal hyperbole, the claims that trans women are at constant threat. Transgender women are one of the safest demographics in the UK: they are statistically more likely to commit murder than to be a murder victim. Conversely, if one were to look at the women in the crowd cheering on Bergdorf's words, one in five will have experienced sexual violence, one in four will have experienced domestic abuse, and all of them will understand the burden of being 'nice'.
Jo Bartosch is a journalist campaigning for the rights of women and girls. Follow her on Twitter: @criticalsisters.
To enquire about republishing spiked's content, a right to reply or to request a correction, please contact the managing editor, Viv Regan.