Rahaf and the pull of freedom
This Saudi woman's live-tweeted battle for liberty was inspiring.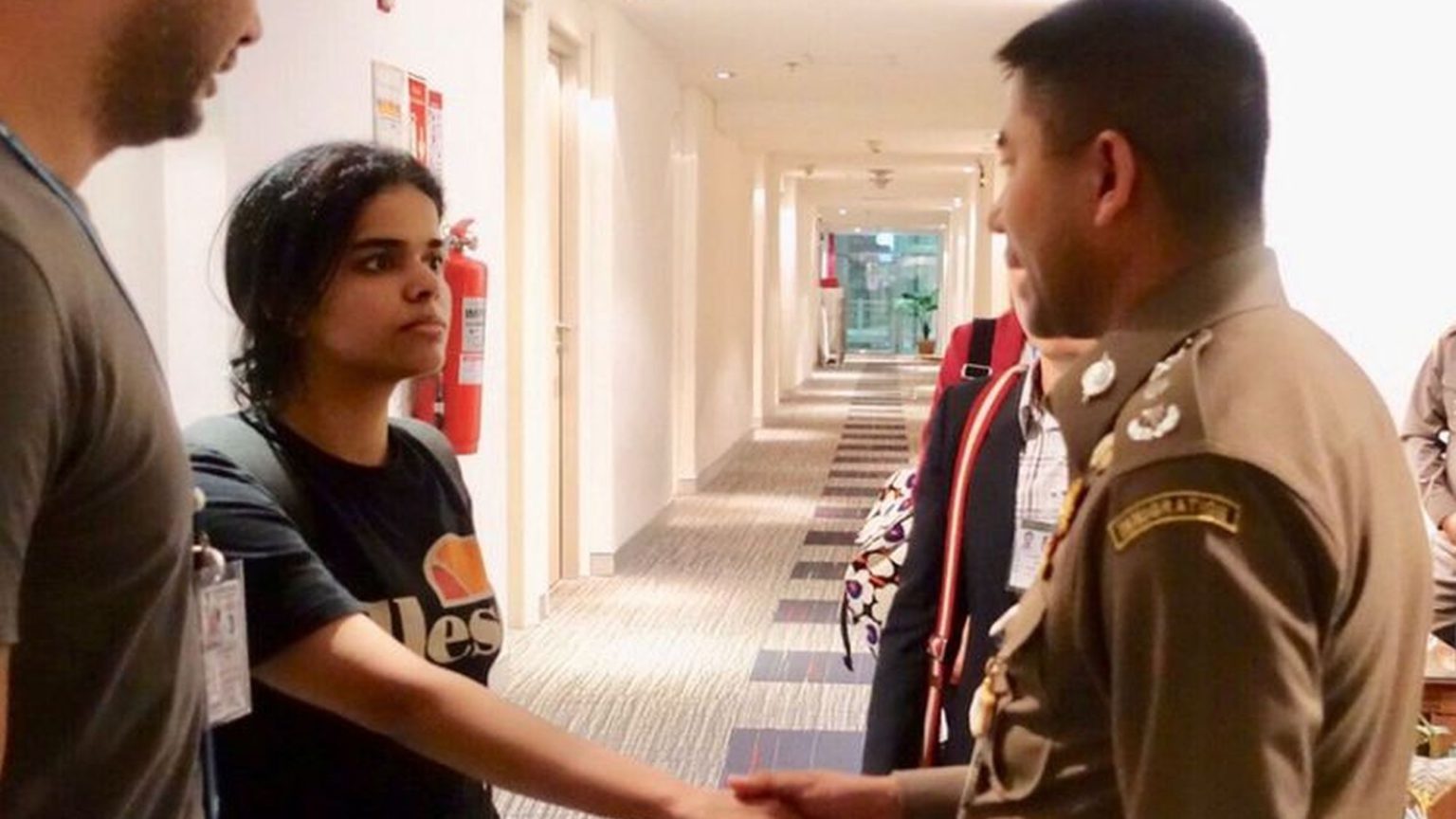 The story of this Saudi ex-Muslim who, with the help of a Twitter account and a few good friends, became an international cause célèbre over the past week reminds us of how many people are still fighting for the liberties many of us take for granted.
On Saturday night, a newly minted Twitter account began tweeting. 'I'm the girl who ran away to Thailand. I'm now in real danger because the Saudi embassy is trying to force me to return', Qunun tweeted, in Arabic. She followed it with the blood-curdling: 'I'm afraid. My family will kill me.'
Egyptian-American activist Mona Eltahawy translated Rahaf's first few tweets into English and broadcast them to her hundreds of thousands of followers. Before long, #SaveRahaf was trending.
Over the next few days, a remarkable, real-world drama unfurled, 280 characters at a time.
Qunun revealed she had renounced Islam, an offence punishable by death in the Islamic kingdom, and was fleeing her family, who she said had abused her for the 'most trivial things'. She had slipped away from her family on a trip to Kuwait, boarding a plane to Bangkok, with the aim of reaching Australia.
When she arrived at Suvarnabhumi airport in Bangkok, Rahaf said she was abducted by Saudi diplomatic staff, who confiscated her passport. Her plight caught the attention of Human Rights Watch, who advised her not to surrender her phone under any circumstances.
As Thai immigration officials were preparing to deport her back to Kuwait, she barricaded herself in her hotel room, with the Australian journalist Sophie McNeill, another crucial ally who took up Rahaf's cause.
She carried on tweeting, updating her growing ranks of followers, with the help of two friends, both fellow Saudi apostates, residing in Sweden and Australia. The growing international pressure made sure that Thai officials relented, put her under guard, and kept her family at bay when they later arrived to claim her.
UN officials arrived on Wednesday, and granted her refugee status the following day. She has reportedly now been granted asylum in Canada, and is flying there as I type.
This remarkable case has once again shone a light on the misery visited upon millions of Saudis by Saudi Arabia's theocratic system, where women are still bound by the male guardianship system, which treats them as wards of their husbands and fathers.
Saudi crown prince Mohammed bin Salman won plaudits from Western commentators in 2017 for lifting the ban on women driving. But under the cover of his 'liberal' reform, many of the very womens'-rights activists who agitated against the ban were jailed and tortured.
The House of Saud has made clear it will brook no dissent, even from its nominal allies. When Canadian officials last year called for the release of human-rights activist Samar Badawi, arrested in a crackdown last summer, Riyadh expelled Canadian diplomats and froze trade with Canada.
Yesterday marked four years since Samar's brother, Raif, received his first public lashing for 'insulting Islam'. He is currently serving a 10-year prison sentence for the crime of blogging about human rights.
If all goes well for Rahaf, then, she will have been one of the lucky ones. But her live-tweeted defiance will no doubt inspire women across Saudi Arabia, in which Twitter is wildly popular among would-be rebels. 'Mark my words, she is going to start a revolution in Saudi Arabia', said Eltahawy earlier this week.
This remarkable story reminds us Westerners not only of the brave Saudis, struggling, unnoticed by the global media, against their rigid, medieval regime, but of the universal, human thirst for freedom.
And yet Western 'liberals' today are often more likely to shush criticism of Islam, and to label as Islamophobes those who dare deride its most hardline, misogynistic strains, than show solidarity with such brave rebels.
Rahaf, it turns out, was first caught when she tried to leave the airport to explore Bangkok, to take her first free steps before going on to Australia. She thought, mistakenly, that there was no Saudi embassy in Thailand.
Had she simply waited and boarded her connecting flight, things might have been quite different. Trying to leave the airport might have proved to be a grave mistake.
But such is the pull of freedom. We in the West forget it at our peril.
Tom Slater is deputy editor at spiked. Follow him on Twitter: @Tom_Slater_
To enquire about republishing spiked's content, a right to reply or to request a correction, please contact the managing editor, Viv Regan.