Eurosceptics were right – the EU wants to be an empire
It isn't paranoia to be worried about the expansion of EU power.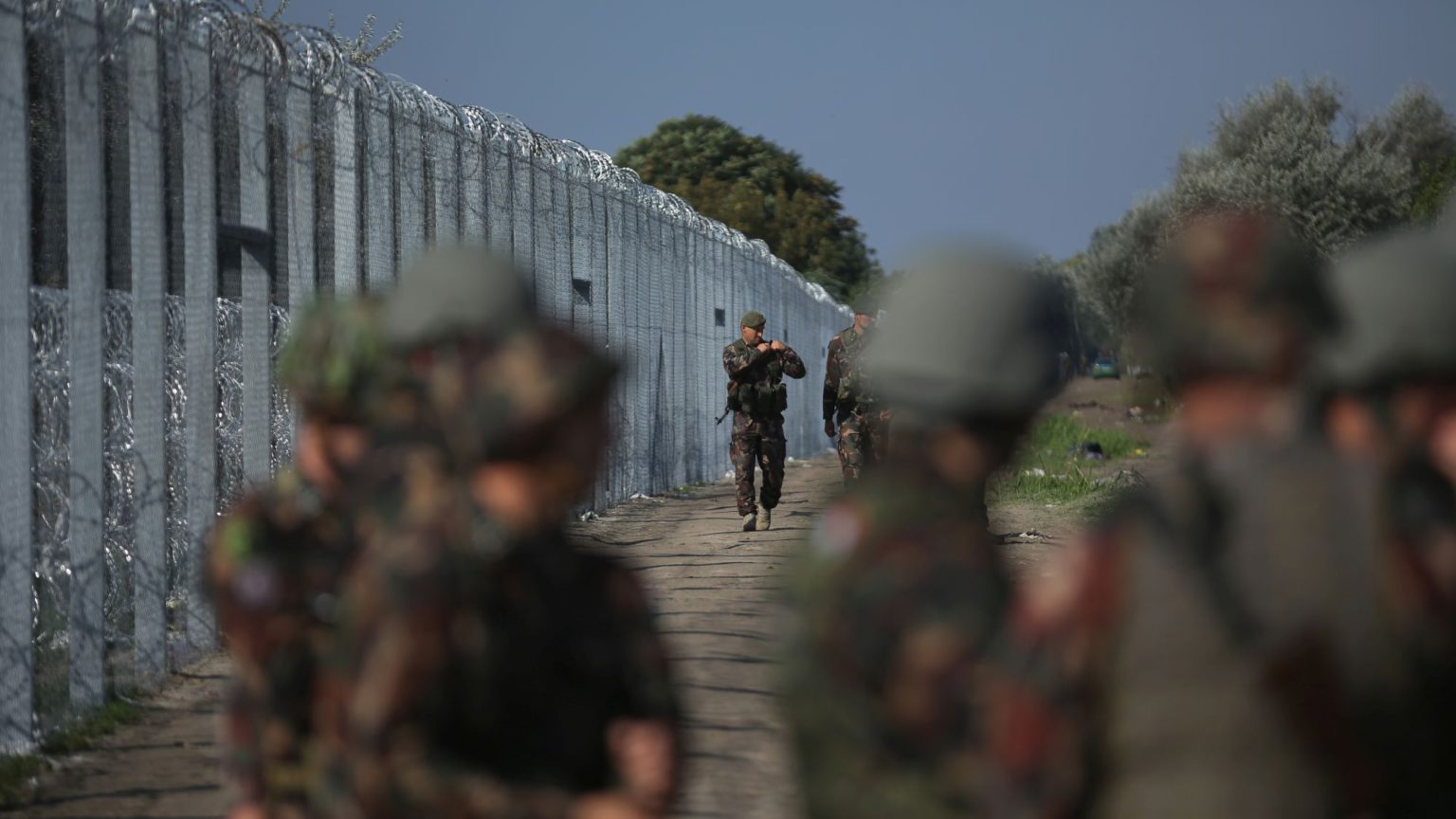 Time and time again we are told that the EU has not the remotest intentions of establishing an army, that this is just Little Englander fantasy, and that to speak of the EU as an emergent, undemocratic empire is paranoid xenophobia.
Yet time and time again we see evidence that proves the contrary. On Tuesday, German chancellor Angela Merkel said: 'A common European army would show the world that there will never be war between the European nations.'
On Twitter, Guy Verhofstadt says: 'I am very pleased that both #Merkel and Macron are now fully behind a European army. We fought for this for many years. In the world of tomorrow, we have to take our destiny into our own hands!'
Likewise, Brexiteers' concern that pro-EU elements want to turn the EU into a modern-day empire to rival Rome, a concern that is similarly and habitually dismissed with a wave of the hand and snorts of derision, has also this week been confirmed by European politicians themselves.
Speaking to the German business newspaper Handelsblatt, the French finance minister Bruno Le Maire said: 'Europe needs to become a kind of empire like China and the USA… technological power, economic, financial, monetary, cultural power will be decisive. Europe can no longer afford to shrink from exercising its power and being an empire of peace.'
Swivel-eyed, anti-EU conspiracy theorists – as they are snootily dismissed – have been pointing out that the EU has been headed in this direction ever since the Maastricht Treaty of 1992. What with the end of the Cold War, the EU lost its main raison d'etre: to cement solidarity among the countries of Western Europe in the face of threat from the Eastern Bloc. In this vacuum, the creation of a united Europe has become the new guiding ideology. And ideologists will not change their mind, and will always crack down on those who question their convictions.
You don't have to just recall the EU's appalling humiliation of Greece or its recent demand that the government of Italy rein back on fiscal excesses (or what used to be called Keynesian economics) to appreciate that it has become an empire. The centre (in this case Brussels and Berlin) bullying the periphery is always the hallmark of an imperium.
But an even more definitive sign of an imperial system is the centre determined to punish most severely any territory that seeks to secede from the empire. This is why the Romans crushed the seditious Dacians, why Britain reacted with military force to the rebellion in Ireland, why the USSR sent troops into Hungary and Czechoslovakia.
And it is for this reason that the intransigent EU has spent the past two-and-a-half years subjecting the UK to threats and insults, and why its policy of throwing its weight around finally triumphed on Wednesday night against a gutless British government – with Theresa May playing the role of a modern-day Neville Chamberlain.
The EU empire is terrified of losing any of its territory, lest it start a domino effect, which is why it desires institutions such as a single army, or greater fiscal integration, which will make secession ever-more difficult.
This is why the EU didn't just let the UK walk free before effectively ensaring it in such institutions. It will always seek to rein in more power to the centre, to make sure it never goes the way of the Roman Empire. And the more the periphery threatens to dissent, the more the centre will crack down on dissenters.
---
Pity the white man
The announcement that a woman, Susanna Dinnage, is to replace Richard Scudamore as the new chief executive of the Premier League reflects an all-too-familiar pattern in modern Britain: that when a male retires from a senior position in public life, he is invariably – if not inevitably – replaced by a female.
This was witnessed most recently at BBC Radio, when last month Sara Cox became the new presenter of Radio 2's Drivetime, for years the fiefdom of Simon Mayo. Last year it was announced that Zoe Ball was to replace Chris Evans as presenter of the station's Breakfast Show.
This year we have also seen the first female Dr Who. It's been two years since the admittedly excellent Sandi Toksvig replaced Stephen Fry as helmsperon of QI. And I suspect there would be much horror and outrage if the person to replace David Dimbleby at Question Time wasn't female – such is the expectation that 'one male out, one female in' has become the norm in society today.
This is worse than tokenism: it is a serious case of overcompensation, comparable to the massive overrepresentation of ethnic minorities on television adverts, with liberal, corporate bodies desperate to display their progressive credentials. The ultimate result will be to breed resentment, with many rightly suspecting that there is no longer a fair playing field. This is what has happened among the Asian community in America, who feel affirmative-action quotas designed to aid African-Americans have unfairly penalised them.
No demographic is unfairly demonised and neglected today more than white males; indeed, it has become bizarrely acceptable to declare how much you hate white people. 'Toxic masculinity' is now considered so axiomatic as to be a tautology. We have become condemned for our genes and chromosomes, two things over which we have no control. We should not stand for this.
---
Remainers Wake, by James Rejoyce!
riverrun through I can't Adam and Eve it how Brexiteeers swerve and are so sure and bend and bray, having brought us by commodius recrimination over the shorter sea out of Europa Minor. Schmuck in the past Pret a Mangy – tout for my placard (baba!baba! Barnier! Barnier!).
We the indignant multitude, they the ignorant maltitude. Prolapisitarian scum in Daily Wail Woeman's Land. Wankyrous, foibleminded, stinksome pederestrians: sobs for their jobs, horror for their squalor. Little Englanders, half a league, half a league wrongwards.
Absintheminded, alcoherent Farage on his Gullible's travels. Prime Monster May M'Aidez now ruing her regrettitude. What's the story, same old Tories? Gael Warning! Northern Ire – Caed Mealy Faulty.
Aujord woe says shuddersome Brussels. EU: bulwark against Crankydoodledandy in North Armorica.
Whataboutourchildrenandourchildrenschildren? My precious placards. My precious, my precious. fuckfuckfuckthem
Wait! Wait! Waitrose! We Remain. We Remoan. A Deal yet no Deal. We few – we happy few. A people's vote? Phew! Phew?
Patrick West is a spiked columnist. His latest book, Get Over Yourself: Nietzsche For Our Times, is published by Societas.
Picture by: Getty
To enquire about republishing spiked's content, a right to reply or to request a correction, please contact the managing editor, Viv Regan.