Rape trials in civil courts are a threat to justice
We need to uphold the presumption of innocence for serious criminal matters.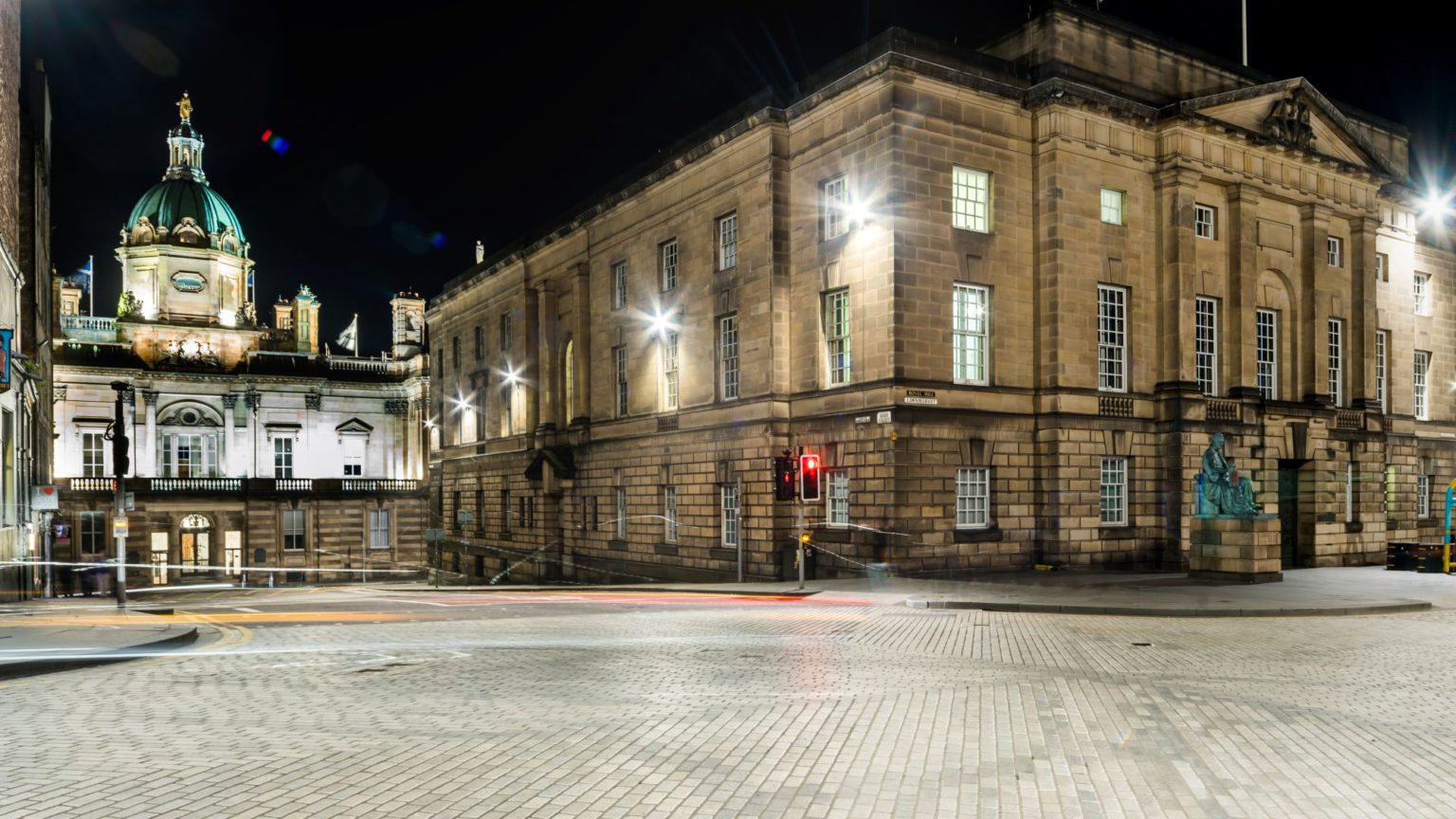 If you want to see a truly dystopian approach to dealing with rape, consider the landmark case against Stephen Coxen. In 2013, Coxen was on a night out in St Andrews. He was approached by a girl, who tapped him on the shoulder. They started kissing. They ended up back at her place. They had sex. In the course of having sex, he realised the girl was bleeding. He left the flat quickly afterwards, saying something about how 'disgusting' the bleeding was.
Coxen accepted that this would have been an unpleasant experience for the complainant. He said his behaviour was 'immature'. However, he steadfastly denied raping her and insisted the sex had been consensual. The jury in the criminal case concluded that the case against Coxen was 'not proven' – a verdict particular to the Scottish courts meaning that the evidence did not meet the criminal standard of proof beyond reasonable doubt.
But a judge in a civil court has now decided that Coxen is liable for damages to the complainant in the sum of £80,000. It is thought to be the first time in almost a century that a civil action has been brought for rape following an acquittal in the criminal courts.
Sheriff Robert Weir QC ruled that 'the defender took advantage of the pursuer when she was incapable of giving meaningful consent because of the effects of alcohol, that he continued to do so even after she manifested distress and a measure of physical resistance, and that he raped her'. It follows a similar civil claim against footballers David Robertson and David Goodwillie in 2017. The Crown had decided against prosecuting them, but a civil court ordered them to pay compensation of £100,000.
These civil cases are a terrible development. Civil cases require a lower standard of proof, meaning that defendants can be found liable 'on the balance of probabilities', rather than judged guilty 'beyond reasonable doubt'. It is easy to see how 'not proven' verdicts are a catalyst for civil claims. Claimants believe that the lower standard of proof will make compensation in a civil case more likely than prosecution in a criminal court. These cases are ruled over by a single judge rather than a jury. It is easy to see why, in the current climate of #MeToo, it would be difficult for a judge to say that a complainant is anything other than a compelling witness, in case they are branded a bigot. Defendants in these cases are set up to fail.
These civil cases are catastrophic for the presumption of innocence. Of course, lawyers will tell you that, in a civil case, the presumption of innocence does not really apply as it does in a criminal case. There is no presumption against being liable for damages. But the presumption of innocence is not just a legal concept. For us to live in an open, liberal society, the presumption of innocence has to exist as a social idea as well as a legal one. We need to recognise that people should not be branded guilty of serious crimes unless judged to be so by their peers, against a high standard of evidence. This is one of the most civilised aspects of our justice system and it has been part of Western societies for centuries.
Rape is a very serious crime. It is also incredibly difficult for the justice system to deal with. But this should not mean that we depart from our principles. These civil cases may deliver closure to complainants who have been let down by the criminal-justice system. But they cannot deliver justice. We should keep rape and other serious crimes in the criminal courtroom, subject to the rigorous standards of criminal justice and the presumption of innocence.
Luke Gittos is a spiked columnist and author of Why Rape Culture is a Dangerous Myth: From Steubenville to Ched Evans. (Buy this book from Amazon(UK).) Luke is speaking on the panel Creating new crimes: the trivialisation of legislation? at the Battle of Ideas in London on Saturday 13 October. Book your tickets here.
Picture by: Wikimedia Commons
To enquire about republishing spiked's content, a right to reply or to request a correction, please contact the managing editor, Viv Regan.