Down with compulsory calorie-counting!
Now the government wants to lecture us when we eat out.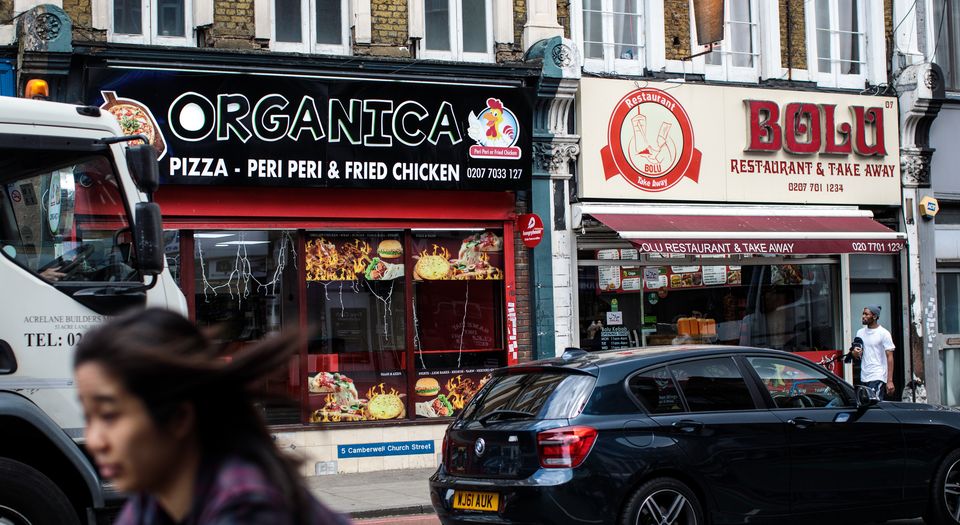 The UK government's proposal to force all takeaways, cafes and restaurants to put the calorie count for their dishes on their menus threatens to tarnish one of life's great pleasures: the enjoyment of food for food's sake.
Opening a menu, whether it be from the local takeaway or while preparing to dine at a Michelin-starred restaurant, is a joy. Usually by the time one has got to that point, decisions have already been made. Most importantly, to abandon the domestic drudgery of cooking at home and treat oneself to the luxury of being cooked for by someone else. We have already decided to put to one side the cares of everyday life and to indulge in a moment of escape.
Choosing what to eat is part of the fun and ritual, something to be mulled over with dining companions, and possibly discussed with the wait staff. When our food arrives, we feel vindicated if it's good, and rue missed opportunities if it's disappointing. The whole process is a complex personal and social dance rich in tradition and meaning. Yet now, the Department of Health and Social Care wants to intrude on this area of life, by reducing menus to just another adjunct of its joylessly utilitarian anti-obesity strategy.
Officials claim that their forced calorie counts on menus are about helping parents to 'make an informed choice about what their families are eating'. They claim these factual menus will help achieve the target of halving childhood obesity by 2030. The idea seems to be that when we see the calorie counts, we will opt for smaller dishes. And so what should be a pleasure is dragooned into the service of a supposed public good.
The proposal, if implemented, would mean that one of the joys of dining out – the escape from the concerns of everyday living, including issues of diet – would be lost. The government will be metaphorically tapping us on the shoulder and saying: 'Are you sure about that dessert? Look at the calories!' The aim is to induce guilt, and by extension abstinence.
Some in government are raising concerns about the proposal – albeit for the wrong reasons. The Treasury has apparently expressed reservations. It is worried that the costs of this policy to small businesses will be prohibitive. If takeaways and cafes have to reprint their menus each time they add a new dish or change an old dish, the additional cost might lead to job losses, the Treasury says. The problem here is that the Treasury is implying that if the proposal were not to have economic consequences for businesses, it would be worth supporting. Where is the principled questioning of this latest act of government interference in our lives?
Fortunately, some people are able to see that there is more to dining out than an opportunity to advance a public-health agenda. Margot Henderson, the chef-owner at Rochelle Canteen and Rochelle ICA in London, shares the Treasury's fears about the economic impact on small businesses, but she also made a bigger point. The government's plan 'sends all the wrong messages and it takes away the joy of dining to be thinking about your diet when you're going out for a lovely lunch', she said. She continued, firmly: 'They can fucking fuck right off.' I can think of no better response to today's drab nanny statism.
Steve Bremner is a writer based in London.
Picture by: Getty
To enquire about republishing spiked's content, a right to reply or to request a correction, please contact the managing editor, Viv Regan.