Roxanne Pallett: the making of a victim
Celebrity Big Brother has provided a rare insight into the nature of victimhood.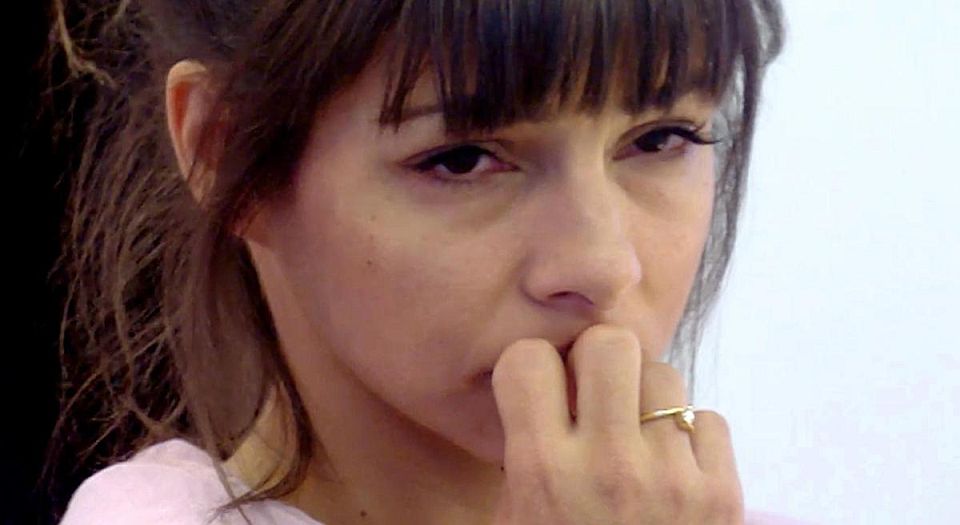 Big Brother, in both its celebrity and civilian versions, has long been trying to recover its early 2000s peak in ratings by chasing low-rent scandal, recruiting increasingly hard-up, washed-up and won't-shut-up contestants and hoping their proximity to one another and booze consumption will generate headlines. Outrageous, un-PC or simply older contestants are thrown in with their younger, more PC counterparts. Hence a racial slur, or rather a slip that could be perceived as a slur, has become a staple of the BB offering for several years now. As has the whiff of something possibly misogynistic, or at least an attitude with a use-by date of December 1979. What used to be a mirror held up to the best and worst of ourselves has gradually morphed into politically correct vaudeville, in which the self-consciously virtuous are pitched into cynical battle against the unwittingly, supposedly offensive.
This year's series of Celebrity Big Brother was set to be no exception. But things didn't go quite to plan. Stormy Daniels, the porn actress President Trump allegedly had an affair with, was due to appear, but didn't turn up. Rodrigo Alves, also known as the Human Ken Doll due to his dozens of cosmetic surgeries, was then supposed to be the talking point, given his racially specific sexual proclivities and his willingness to use racial slurs to describe them.
But something a little odd has happened instead. One of the housemates, soap actress Roxanne Pallett, accused another soap actor, Ryan Thomas, of maliciously hitting her (which he denied). She subsequently said she felt so uncomfortable that the producers allowed her to sleep in a separate bedroom. Thomas was disciplined and warned about his future behaviour, and Pallett wept in front of the cameras in the public privacy of the misnamed Diary Room.
So far, so #MeToo. But then it went off-piste. Instead of believing the victim, viewers believed the supposed aggressor. Which was understandable given that what viewers saw was Thomas playfully and momentarily play-fighting with Pallett, and her initially laughing it off. There was no malice, and certainly no battery. There was barely even any contact. Over 11,000 people went so far as to complain to TV regulator Ofcom about the treatment of Thomas, and the behaviour of Pallett.
Pallett has since left the CBB house, and this week, in a spectacular act of public contrition, announced: 'I massively apologise to Ryan, his friends and fans and every single person who watched that.' '[It was] an overreaction to what wasn't a malicious act. I was sensitive and emotional and mistook what was playful', she added, 'I had to realise I'm dramatic and all the things people are calling me, I am.'
The affair has unfolded like a men's rights activist's wet dream. Yet the excited condemnation that has come Pallett's way, some of it from those who have had the displeasure of working with her, is a little unfair. The key accusation is that she lied. That she is a manipulative woman who has previous for this type of thing. That she sought to deceive viewers and producers alike and ruin an innocent man's life. And in the process, she has actually betrayed and demeaned every woman who has been genuinely abused.
But there is another way of viewing what happened, indicated by her confession that 'I'm dramatic'. And it is that she wasn't lying or manipulating as such. Rather, she was acting a part she fully believed in. 'I convinced myself he meant to do it', she said this week. She entered into a role which overtook her, because it was such a compelling, powerful role. Today's cultural script, in which to be the victim accords you an unprecedented moral authority, has real social power. In what actually makes for remarkable footage, you can almost see Pallett warming to the role of abused woman, getting inside it, shifting from being a playful equal of Thomas's, telling him she will shrink his clothes in an upcoming wash, to being a moral superior of Thomas's, seeking tearful redress.
This strange moment captured the sheer existential attractiveness of playing, indeed being, the victim. She was not lying. She really did want to become what she imagined herself to be: a victim, in this case of male aggression. The more she conjured up Thomas's play-fighting as something more sinister, the tip of the patriarchal iceberg, the harder and more certain her self-image as a victim became. It showed how victimhood is, in part, an imagined condition, something one can either cultivate, as the script encourages us to, or resist. Pallett clearly relished the role, as indeed many others do. And this proved to be her undoing. Because if it wasn't for the harsh truth of the camera's eye, she might have been able to sustain this self-image. And keep hold of her alleged £750,000 appearance fee.
So perhaps, just perhaps, BB era reality-TV, less mediated by producers than the likes of Love Island or The Only Way is Essex, is still capable of holding up a mirror to ourselves after all.
Tim Black is a spiked columnist.
To enquire about republishing spiked's content, a right to reply or to request a correction, please contact the managing editor, Viv Regan.