Eat more meat
Why veganism can be bad for your health.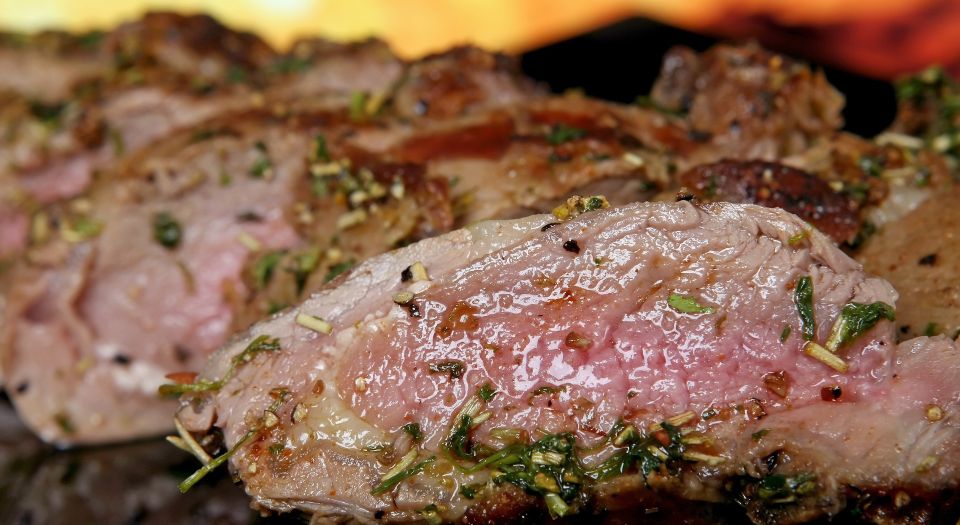 In recent years, the burgeoning vegan movement has tried to position itself not only as ethically minded, but also as a diet that will confer extraordinary health benefits. The ethical case for protecting animals from depraved living conditions and slaughter seems well justified, but the health benefits of veganism are questionable.
Earlier this year, the Guardian quoted Oxford academic Dr Marco Springmann: 'If the world were to adopt a vegan diet by 2050, the global economy would benefit to the tune of $1.1 trillion savings in healthcare costs.' Rick Miller, spokesperson for the British Dietetic Association, agrees: 'There's lots of well-controlled science and research to show that adopting a predominantly plant-based diet probably has the biggest impact on health [compared to other diets] for all the chronic diseases.'
Epidemiological studies have found correlations between meat intake and an increase in practically every leading cause of mortality – from heart attacks to stroke to cancer. Yet there is far more to the story than this simple correlation would imply. To understand why eating meat is not harmful but rather beneficial to our health, it is crucial to understand the difference between body weight and body composition.
Body weight tells us nothing about body composition, about how much of the body is muscle v fat. The amount of fat someone has is a much better predictor of their risk of developing preventable diseases. Many athletes are technically considered overweight or even obese when looking at weight alone, but they are actually in rude health because they have low levels of body fat.
Conversely, many individuals who would qualify as being a 'healthy' weight are in fact 'skinny fat' – that is, they are carrying too much body fat and have a low amount of muscle mass. And they are at increased risk of developing preventable conditions.
Meat's main benefit is that it is a very rich source of protein. And there is an enormous amount of evidence showing that getting a high proportion of our calories from protein helps us to build / retain muscle tissue. The pursuit of more muscle and less fat is often viewed as a narcissistic concern, beloved of bodybuilders and Love Island wannabes. But this approach could have health benefits for all of us, especially as we age. It has been shown that a high-protein intake can be a very effective antidote to sarcopenia, or age-related muscle loss, which is responsible for much loss of mobility and independence in elderly people.
A 2015 study found that recommended dietary intakes for protein 'appear to be inadequate for maintenance of physical function and optimal health in older adults'. The recommended nutrient intake in relation to protein is a meagre 55g a day for an average-sized man. This is well below the optimal intake for improving body composition – which is nearer 130g daily for an average-sized man. Some vegans acknowledge the benefits of a high-protein intake, but they argue that this is achievable with non-animal protein. This might be technically true, but it is highly impractical to consume a large amount of protein without meat and dairy. There's only so much tofu a man can take.
A vegan diet is only nutritionally complete with the supplementation of vitamins, such as Vitamin B12. Without careful management, veganism can lead to nutritional deficiency. In April, researchers at University College London warned parents with children on vegan diets that lack of protein can cause 'irreversible damage', including stunted growth and even brain damage. In 2016, a 14-month-old boy who had been fed a vegan diet by his parents was admitted to hospital with malnutrition.
But if eating a high-protein diet is so beneficial, why do studies find correlations between meat intake and poor health outcomes? The answer lies in the limitations of epidemiological studies. Such studies can be used to identify trends, but never a causal link between two variables. A higher meat intake is associated with a higher risk of death, but this is not because meat is unhealthy. Rather, it is because those who consume more meat are also more likely to smoke, drink heavily, overeat and under-exercise. Conversely, vegans tend to lead more virtuous lifestyles, doing more exercise and abstaining from tobacco and alcohol.
Of course, not all varieties of meat offer health benefits. Leaner meat sources like chicken breast are healthier than streaky bacon and sausages, as they are high in protein but low in fat (which adds unnecessary excess calories).
Recently, the World Health Organisation warned that the use of antibiotics in food animals posed 'an increasingly serious threat to global public health'. This is a legitimate concern, but it is not the fault of meat – it is a problem caused by how we produce meat. Fortunately, with the advancement of technology, we will soon be able to enjoy 'clean meat' produced in laboratories free from ethical qualms or fears of antibiotic resistance. Once this becomes a reality, we should hope that the modern cult of meat-avoidance will come to an end. If it does not, then it will become obvious that veganism has a stronger political agenda than many of its advocates would freely admit.
James Kew is an online nutrition and fitness expert. Find him on Facebook or visit his website.
Picture by: Pixabay
To enquire about republishing spiked's content, a right to reply or to request a correction, please contact the managing editor, Viv Regan.