They're not book-burners — they're morons
The Bookmarks stunt was dumb and illiberal, but this is not the 1930s.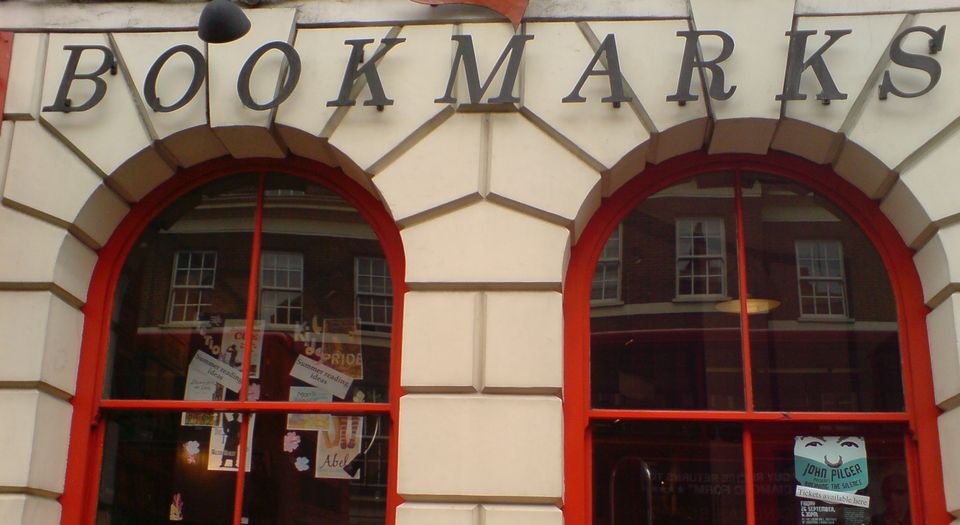 Bookmarks, the UK's largest socialist bookshop, which is in central London, was mobbed by far-right idiots last week. Many commentators and politicians see this as a turning point, as proof that we are heading into a very dark place, reminiscent of 1930s Europe. I've loved bookshops since I was a kid, and this incident made me as angry as everyone else. But we shouldn't exaggerate what happened there.
What happened was that a bunch of freaks and loners, waving pro-Trump placards, went into Bookmarks, verbally abused staff, shoved some books on the floor and tore up a sign. This was not a riot, it was a few far-right hypocrites raging against ideas they dislike – exposing just how thin is these people's claim to be defenders of freedom of speech. I'm not trying to downplay what happened. But we do need some perspective.
If this incident felt familiar, it's not because it echoed the 1930s. Rather, this kind of petulant intolerance is more reminiscent of the modern antifa left, which regularly tries to shut down opinions it dislikes through protests and disruptions, as we saw at King's College and UWE Bristol recently. It seems authoritarians of right and left are feeding off one another like parasites.
We should treat the Bookmarks invaders as the idiots they really are. During the incident, one of these geniuses picked up a book by Abraham Leon called The Jewish Question and accused a member of staff of being a Jew-hater, even though the book is a Marxist study of the roots and history of Jewish oppression, and Leon was murdered in Auschwitz by the Nazis. The stunt's mastermind, a young, diminutive UKIP member, once wrote an article titled 'The Short Men Will Save the West', which admonished 'superficial women' for overlooking short men like him. These people are pathetic, not a threat.
To Bookmarks, keep doing what you do. Every bookshop is a treasure trove, and hopefully the media attention brought by this stunt will mean you get more people through the door. Enjoy the free publicity. But don't give the tragic protesters more credit than they deserve. They should be ridiculed, not feared.
Ieuan Joy is a writer.
Picture by: Wikimedia Commons
To enquire about republishing spiked's content, a right to reply or to request a correction, please contact the managing editor, Viv Regan.