Antidepressants are not the answer
We are in danger of medicalising everyday struggles.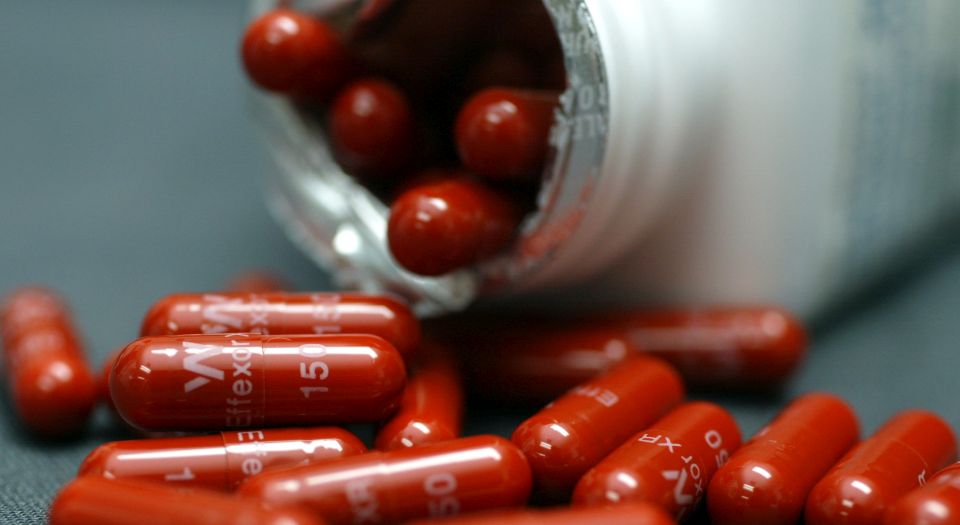 The use of antidepressants is on the rise, and doctors are twice as likely to prescribe them to older people than to those in their twenties. NHS data obtained by The Times show that 11 per cent of those aged 18 to 24 were prescribed an antidepressant last year, compared to 19 per cent of the 40 to 59 age group and 20 per cent of the over-60s. Some care needs to be taken in interpreting these figures. For example, many of those prescriptions will be for amitriptyline, an antidepressant that is also used to treat nerve pain or sleeping problems. Nevertheless, the figures have prompted some to say that doctors are over-prescribing antidepressants.
The use of antidepressants is hotly debated in the world of psychiatry. Some maintain that they can be highly effective, while others question their efficacy, arguing that untreated depression will often clear up after a period of time – although what constitutes 'recovery' is also contested. Antidepressant medication has also been linked to severe side effects, from feelings of emotional detachment to suicidal thoughts.
For psychotherapist James Davies, the antidepressant figures are evidence that Britain is suffering from an 'epidemic of mismanaged distress'. Distress, he argues, is being wrongly medicalised. People's psychological and social needs are being ignored or downplayed due to an overreliance on the 'quick fix' of a prescription, he says.
Carmine Pariante of the Royal College of Psychiatrists encourages other doctors to remind their patients of the importance of close relationships and tells them to spend more time with friends and family. He sees society's obsession with youth and its disparagement of older people as a possible factor in the high rates of loneliness and depression among the elderly. 'Older people used to be seen as the wise ones… now we tend to dismiss them', he says. Of course we could go further. Post-Brexit, the older generation are regularly denigrated as racist and selfish. Perhaps it is no surprise that they find themselves cut adrift from society.
Davies and Pariante are right to point to the importance of wider influences on the onset of mental distress. Depression needs to be seen not as a problem integral to the person but as an interaction of various factors which can be biological, psychological, social and political. Some of these factors therefore demand political rather than medical solutions.
However, a great deal of campaigning around mental health today offers the exact opposite. Mental health has come to encompass an ever-expanding range of ailments. Virtually any unpleasant aspect of human existence can now be said to require professional intervention. As I have argued previously on spiked, this means that many who do not require medication or professional help are being encouraged to seek it out. Often, as the antidepressants figures suggest, they are given medication that they would be better off without. This can exhaust frontline services and divert vital resources from those most in need.
If left unchallenged, this problem is likely to get worse. Ten years ago, Kathryn Ecclestone's and Dennis Hayes' book The Dangerous Rise of Therapeutic Education warned of a younger generation being socialised with an inflated sense of their own vulnerability, for whom everyday problems are experienced as psychologically damaging. This trend has only worsened and spread to more areas of life. It would be unsurprising to see a rise in antidepressant use as this generation ages.
To challenge the overprescription of antidepressants, we first need to take on the cultural zeitgeist that cultivates psychological vulnerability and seeks to medicalise all the material and existential problems of human existence. We also need to identify the political problems that contribute to acute distress. This means challenging reactionary ideas about the elderly. It means standing up for better working and living conditions. If your employer asks what can be done to improve 'mental health' in the workplace, reply that they could employ more people to make the workload more manageable, increase staff pay to make them feel more valued, and stop issuing temporary contracts to alleviate financial insecurity. Most problems won't be solved by a pill, but they might be solved by people pulling together.
Ken McLaughlin is a senior lecturer in social work at Manchester Metropolitan University. His most recent book, Empowerment: A Critique, is published by Routledge. (Buy this book from Amazon (UK).)
To enquire about republishing spiked's content, a right to reply or to request a correction, please contact the managing editor, Viv Regan.