The real reason the cultural elite hates Roseanne
It's her non-conformism, not her gross tweet, that they can't abide.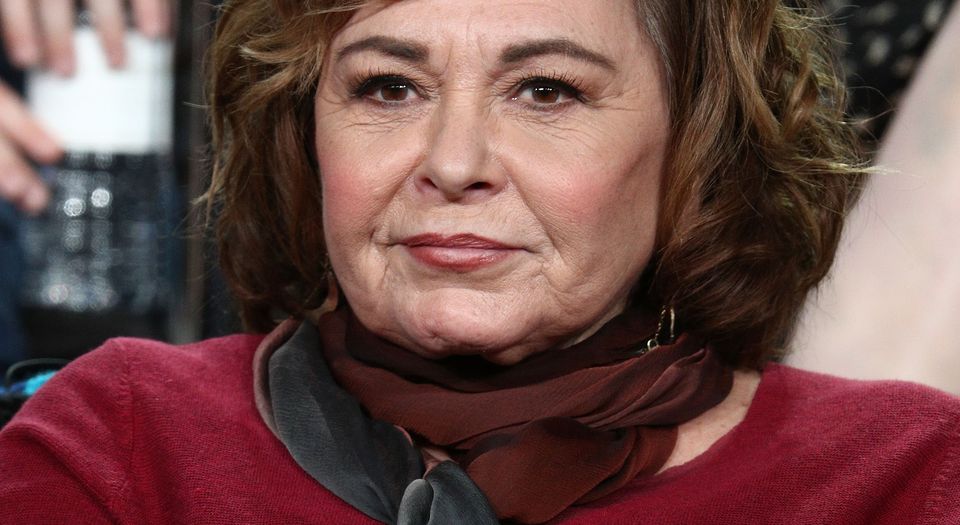 Here are three things about the Roseanne Barr storm that are simultaneously true.
1) Her tweet was racist as hell. It wasn't a joke. It wasn't 'un-PC'. It wasn't a political remark that got a bit too spicy. It was racist. Barr likened Valerie Jarrett, an African-American woman who worked as a political adviser to Obama, to an ape. That is racism. She tweeted: 'muslim brotherhood & planet of the apes had a baby = vj [Valerie Jarrett].' So she was repeating both an alt-right cesspit internet conspiracy theory – that Jarrett, and probably Obama too, were effectively agents of the Muslim Brotherhood charged with Islamifying America – and also comparing a black woman to a creature from Planet of the Apes. Nuts and nasty all in one. What an idiot.
2) ABC is within its rights to cancel shows. This is what has happened to Barr: her recently resurrected sitcom Roseanne has been pulled. The president of ABC Entertainment described Barr's Twitter comments as 'abhorrent, repugnant and inconsistent with our values' and said 'we have decided to cancel her show'. Okay. It might have been better if ABC had given Barr a chance to explain herself or perhaps struck a deal with her about using Twitter less while she is in the employ of ABC. Such an approach would have signalled both that ABC doesn't appreciate its stars saying reputation-damaging things and that it errs on the side of preserving its own cultural products, especially one that employs hundreds of people. That might have been the calmer, less rash, more liberal route. But no matter. If ABC wants to dump a show, it can.
3) The unrestrained glee with which the liberal media and Twitterati have greeted the cancellation of Roseanne is not about Barr's comments on Jarrett. Or more accurately, it isn't only about that. They're delighted primarily because they hate Barr. They loathe that she is an extraordinarily popular comedienne who bristles at and mocks the liberal elite. She hates Hillary. She has said positive things about Trump, the greatest no-no in LA. And her rebooted show plonked in millions of Americans' living rooms a working-class family in which the matriarch – Roseanne – voted for Trump and, worse, likes him because he 'talked about jobs', as she said in the opening episode that got 18million viewers. To the new left, anyone who cares primarily about 'jobs' is suspect because it means they prefer to focus on economic issues over the identitarian, emotionalist and esteem-driven blather that makes up so much of left thinking today. They talk about class rather than race or gender: shudder.
So it was that commentators branded her rebooted show 'problematic pop culture'. 'This fictional family [is] further normalising Trump and his warped, harmful political ideologies', said Roxane Gay in the New York Times, deploying that classic authoritarian tactic of measuring the worth of art and entertainment not by its cultural merits, but by its presumed political persuasion. What the cultural elite really hates about Barr is that she interferes with their narrow, jealously guarded political and moral narrative. Her very existence, or at least the existence of her 'problematic' show, stands as a permanent reminder of their failure fully to colonise the cultural sphere. Her crime is to suggest you can be funny, entertaining and popular while also holding views that run counter to the cultural establishment's views. Such a precedent horrified them.
And that's why they're so happy now. Because she's been sent packing from their world. Order has been restored. These people's eye is not really on defending the likes of Valerie Jarrett but rather on finding a way to expel from cultural circles those who dissent from the lame, samey, PC thinking that passes for 'liberal' thought these days, which Barr does, in an often mad and irrational way. This is where the Barr controversy is censorious. The pulling of her show isn't censorious as such, but the Twitterati celebration of it most certainly is, because it is motored primarily by an urge to punish a bad woman for what she thinks, for her show, for her culture, and not, as they claim, by an innocent urge to protect ABC's reputation.
Brendan O'Neill is editor of spiked. Find him on Instagram: @burntoakboy
Picture by: Getty
To enquire about republishing spiked's content, a right to reply or to request a correction, please contact the managing editor, Viv Regan.