We need to talk about Muslim anti-Semitism
The UK's Chief Rabbi has raised a thorny but important issue.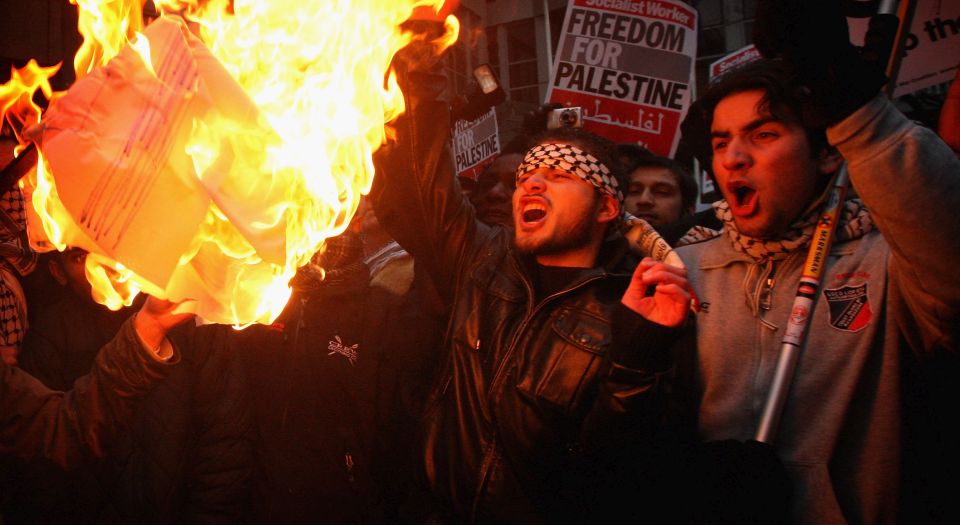 Speaking at a conference on anti-Semitism in Israel last month, the UK's Chief Rabbi, Ephraim Mirvis, said something that would not normally be uttered among liberal interfaith circles in Britain: 'The threat to Judaism and Jews from the world of Islam is one which can only be cured from within the world of Islam. And the leaders of Islam have to take a stand.'
It is very rare for British Jewish leaders or groups to draw attention to anti-Semitism among certain Muslims. But Islamists do seem to have a special antipathy towards all things Jewish – starting with Israel. And this is increasingly becoming a problem among British Muslims more generally.
To their credit, some Jewish organisations have attempted to confront the problem of anti-Semitism among Muslims. The Campaign Against Anti-Semitism's 2016 report, British Muslims and Anti-Semitism, surveyed the attitudes of non-Muslims and Muslims and found that anti-Semitic views among Muslims were 'considerably and dangerously' more prevalent than among the general public. 'On every single count', the report noted, 'British Muslims were more likely by far than the general population to hold deeply anti-Semitic views. It is clear that many British Muslims reserve a special hatred for Jews, rating Jews much less favourably than people of other religions or no religion, yet astonishingly British Muslims do not recognise anti-Semitism as a major problem.'
The report talked of 'pockets of prejudice', indicating that anti-Semitic and terrorist-sympathising views were more likely to emanate from a specific demographic: working Muslim men, aged 35 and over, born overseas and living south of the Midlands (or in Scotland).
One man who fits this demographic portrait is Aweys Shikhey. In February, 38-year-old Shikhey was found guilty of preparing for acts of terrorism. A Somalian-born delivery driver from north London, he led what appeared to be an ordinary life. However, encrypted messages exchanged with fellow extremists indicated he wanted to join ISIS, attack the queen, and kill Jews, especially Jews in the Stamford Hill area of north London. He has been jailed for eight years.
Of course, it would be ridiculous to suggest ISIS sympathisers in the West discriminate when targeting various types of kafirs or 'non-believers'. Their hatred embraces many faiths. In 2016, ISIS-inspired teenagers firebombed a Sikh temple in Germany; and in France, later that same year, ISIS supporters murdered a Catholic priest.
Still, Islamists do seem to loathe Jews in particular. Last year, Amber Rudd, the UK home secretary, confirmed ISIS had specifically identified British Jewry as a 'desirable and legitimate target'. No doubt it was this specific threat that contributed to the government's decision to renew the £13.4million worth of security funding provided to the Community Security Trust for the protection of the Jewish community. Compare this to the £2.4million spent by the Home Office in 2016 on the security of 'places of worship' for all other faiths combined, and you get a sense of the predicament British Jews find themselves in.
It is not just Jews in Britain who find themselves the object of Islamists' hatred. In France, Mireille Knoll, an 85-year-old wheelchair-bound Holocaust survivor, was stabbed 11 times and set alight by a Muslim neighbour and a homeless man. The motive appears anti-Semitic, given one of the two men arrested is reported to have said, 'She is a Jew, she must have money'. And in Germany, earlier this year, the Bundestag voted to appoint an anti-Semitism commissioner – a response to a rise in anti-Semitic incidents.
Of course, the threat of anti-Semitism comes from many quarters, from the far left to the far right, and not just from Islamists. Indeed, the Community Security Trust believes the unprecedented terror threat (from both the far right and Islamists) predicates the level of anti-Jewish threat in Britain.
As Gideon Falter, chairman of the Campaign Against Anti-Semitism, told me, 'the Chief Rabbi's intervention was remarkably candid and important. Anti-Semitism within the Muslim community is a very serious threat to British society and the Chief Rabbi is right to express his frustration that, with heroic exceptions, the problem is poorly addressed by British Muslim leaders.' Falter says the government should make the study of anti-Semitism within Muslim communities a priority.
If any good is to come of this, perhaps the Chief Rabbi's speech will provide the necessary oxygen for a much-needed and wider public debate about Islam and anti-Semitism. The question is which of our elected leaders and faith leaders will be courageous enough to put their heads above the parapet? Perhaps they would all just prefer to keep 'shtum'.
Hardeep Singh is a writer based in London. Follow him on Twitter: @singhtwo2
To enquire about republishing spiked's content, a right to reply or to request a correction, please contact the managing editor, Viv Regan.