Why won't the pay-gap myth die?
The McEnroe-Navratilova 'scandal' is the most ridiculous yet.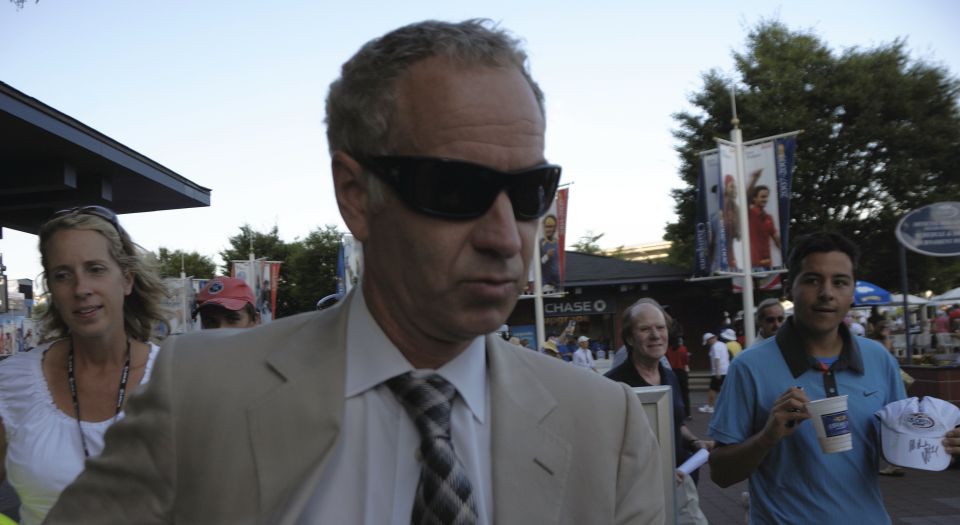 Another week, another battle in the BBC's pay-gap war. This week, BBC Panorama aired an interview with tennis star turned commentator Martina Navratilova, in which she reveals that she has been paid 10 times less than John McEnroe as a commentator for Wimbledon. McEnroe makes £150,000 each year, while Navratilova only makes £15,000. The interview is part of an episode titled 'Britain's Equal Pay Scandal'.
But, as ever, such claims are not all they seem. The BBC itself has told Panorama that 'the two pundits are simply not comparable': 'John McEnroe is contracted to be on call throughout the tournament. His role is of a different scale, scope and time commitment than Martina Navratilova's.' Indeed, it was later revealed that McEnroe appeared three times as much as Navratilova on the BBC's Wimbledon coverage. Add to that his far bigger profile, and the gap between his and Navratilova's pay begins to make perfect sense.
Navratilova's disgruntlement over her wages is understandable – it must sting to realise you're not as big a star as you thought you were. But this is what happens in broadcast media. Wages are often negotiated by agents (some more tenacious than others) and value is based on an individual's experience, fame or notoriety. As the BBC pointed out, 'along with Sue Barker, John is regarded as the face of our Wimbledon coverage'. His work at Wimbledon is simply not comparable to Navratilova's.
The gender pay-gap is the myth that won't die. It lives off wilful misrepresentations of the facts by feminists, often selectively comparing men and women who do different jobs and different hours. The Panorama programme discussed the Ford sewing machinists strike in Dagenham in 1968 as an example of women fighting for equal pay. But those women were arguing for their work to be fairly classed at the right skill level. They weren't demanding the same pay as men for different work and different hours.
The only people the BBC pay-gap row is helping are already well-paid commentators and journalists. They're using it for personal gain. Carrie Gracie, formerly the BBC's China editor, quit at the end of last year in protest at 'unequal' pay. She later got a guest spot presenting the Today programme. These women claim they are speaking up for women who are less fortunate. But in the end they're just whinging about a wage packet that most women, and men, could only dream of. How sick those cleaning the BBC's offices must be of these divas using the language of 'equality' to barter for higher pay.
Paying men and women different wages for the same work and hours has been illegal for 50 years. Almost all of the pay-gap claims we've heard recently can be explained by skill level, hours worked and quality of the work done. PwC, called in to review the BBC's pay regime, found there was 'no gender bias' in wages for on-air personalities. So why are feminists still so keen on pushing the pay-gap myth? In the end, all it does is encourage women to see the workplace as more unequal than it is, and sow dissent between workers, undermining solidarity.
The gender pay-gap myth has become a tool used by feminists to bolster their view of a society riddled with sexism, and used by rich women to their own material ends. Navratilova says she's going to argue for more money for her work at this year's Wimbledon. Good for her – but the rest of us couldn't care less.
To enquire about republishing spiked's content, a right to reply or to request a correction, please contact the managing editor, Viv Regan.