Identity politics: reviving racial thinking
Refusing to cite white thinkers is the latest depressingly divisive trend.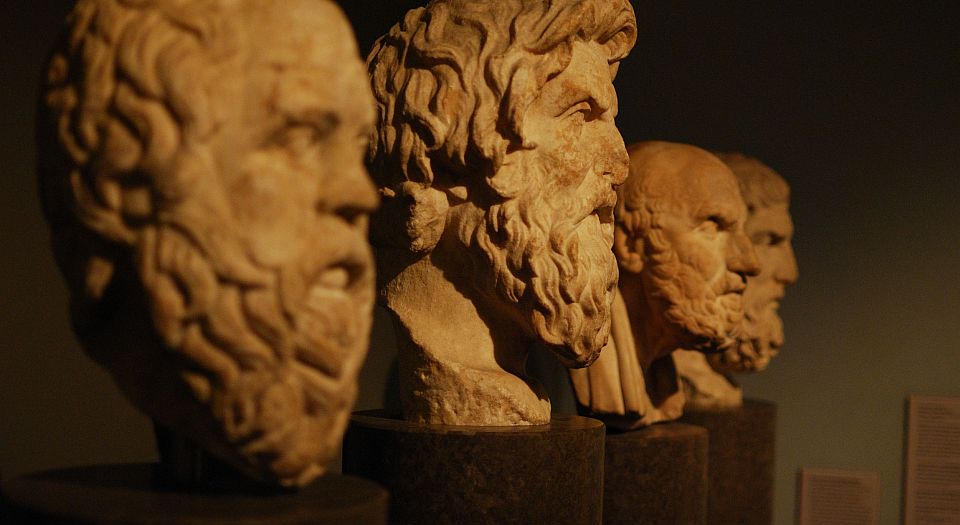 Imagine reading a book or article that you find thought-provoking, insightful and inspiring. It makes you think more deeply about a social, political or philosophical issue, and of ways in which you could use such intellectual insights in your own life and work. If you're a writer or an academic, you may think of sharing it, or writing about the ideas raised. Imagine, then, not going ahead with any of that once you realise the gender and/or colour of the writer.
In her new book, Living a Feminist Life, Sara Ahmed, formerly a professor of race and cultural studies at Goldsmiths, University of London, takes the 'political' decision not to cite any white male authors. Ahmed decided it was time to take a stand against what she sees as the reproduction of racism and sexism due to citational politics that reproduce both whiteness and patriarchy: 'White men cite other white men: it is what they have always done; it is what they will do; what they teach each other to do when they teach each other.' When she reads academic texts, even ones on such subjects as critical-race theory, she sees 'whiteness spilled all over the pages', something that she says is invisible 'to those who inhabit it'.
At one level, such juvenile indulgence can be viewed as harmless. After all, we should be free to write and cite whatever and whoever we want. But this does highlight a more fundamental problem with today's culture wars and the way identity politics cements social divisions and degrades intellectual thought. It also highlights the blatant contradictions inherent in 'intersectional' politics. So, on the one hand, identitarian writers, like Ahmed, are at pains, like all good poststructuralists, to destabilise binaries, to call into question what it means to be male/female, black/white, gay/straight. Yet, on the other hand, when it suits their purposes, they can accept a solidification of identity, in the form of whiteness.
In some respects, citation does matter. In today's universities, academic promotion can be helped or hindered depending on how often other academics cite your work. A citation could be a damning critique but that does not matter; it is the numbers that count. This obsession with metrics and research income, with quantity over quality, is certainly a problem – it undermines the pursuit of knowledge for its own sake. But the citational politics of Ahmed do little to challenge this situation. Rather, she risks further eroding the value of knowledge and entrenching social divisions. Ideas become secondary to identity, devaluing the former while solidifying the latter.
There are many examples of non-white and/or female writers whose work deserves wider dissemination. In fact, Ahmed's own work is a case in point, given much of it is extremely insightful and thought-provoking. There is, and should always be, a debate to be had over whose work gets on to university curricula and gets wider recognition. However, the first consideration should be the quality and relevance of an individual's work, not his or her race or gender.
There may be white philosophers, but there is no 'white philosophy'. There is only philosophy. Likewise, philosophical ideas may be critiqued and alternatives advanced by black philosophers, but this does not give us 'black philosophy'; it gives us more philosophy. The danger in seeing ideas and identity as inherently intertwined is that, in a similar way to the racial thinkers of the past, we see people as belonging to groups with distinct thoughts, values and ways of seeing the world.
Judging a book by the identity of the author would have been alien to many black radicals in the past. CLR James, the Trinidadian Marxist and historian, wrote that while he denounced European colonialism, he 'respected the learning and profound discoveries of Western civilisation'. Frantz Fanon, the Algerian nationalist and prominent anti-racist thinker, accepted that 'all the elements of a solution to the great problems of humanity have, at different times, existed in European thought'. As Kenan Malik points out, for intellectuals and activists such as Fanon and James, the aim 'was not to reject Western ideas but to reclaim them for all of humanity'. Such universalist aspirations are now viewed with suspicion by many contemporary activists.
It is also worth pointing out that this idea of white male power and privilege and black/female victimhood also lacks nuance. Are we really saying that a black and/or female university professor has it tougher than a white working-class man on benefits? And why no room for the citing of white disabled men in Ahmed's book? Is disability of lesser importance than gender or race? There seems to be a hierarchy of identity, even within the intersectional fold.
Here we see the cul-de-sac into which both poststructuralism and the politics of identity lead. In the current climate, the poststructuralist focus on collapsing boundaries leads to a viewpoint in which more and more micro-interactions are viewed as abusive, sexist and racist. Under identity politics, there is no possibility of unity, only the endless etcetera of difference. Today's 'radicals' do little to transcend, but much to entrench, difference.
There used to be slogan on the left – 'black and white, unite and fight'. Unfortunately, today's slogan seems to be 'black and white, fight – don't cite'.
Ken McLaughlin is a senior lecturer in social work at Manchester Metropolitan University. His most recent book, Empowerment: A Critique, is published by Routledge. (Buy this book from Amazon (UK).)
To enquire about republishing spiked's content, a right to reply or to request a correction, please contact the managing editor, Viv Regan.