The year mental illness went mainstream
'Raising awareness' about mental illness can do more harm than good.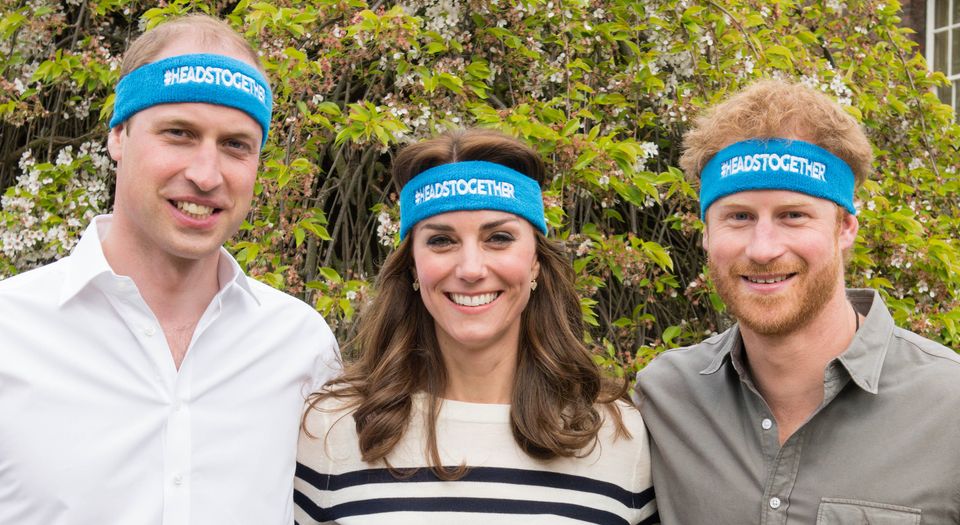 The madness of George III, who was crowned king in 1761, was influential in changing public perceptions of mental illness. At the time, insanity was largely seen as punishment from God for immoral or sinful behaviour. However, as the king was head of the church, it was not possible to view him as being punished by God. In a small but important way, the king's illness allowed secular and medical explanations for madness to take hold.
Fast forward 200 years and the royal family are once again influencing public opinion on mental health. The Duke and Duchess of Cambridge and Prince Harry are working with the Heads Together campaign, which seeks to combat the stigma surrounding mental-health issues. The aim is to encourage people to speak more openly about their difficulties. Prince Harry has gone public about his own emotional distress, and about receiving counselling. This week, he guest edited BBC Radio 4's Today programme and made mental health one of his focuses. Prince William, meanwhile, has drawn attention to male suicide statistics. And their Royal Foundation has invested £2million in a fund to help improve the nation's mental health.
Earlier this year, prime minister Theresa May voiced similar concerns about our mental wellbeing. She argued that the public perception of mental illness was a major barrier to more efficient service provision. 'If we look at the issue of mental health in this country, I think it's more about the stigma that still attaches to mental health', she said. In her view, social efforts to reduce stigma take precedence over providing extra money for services.
There have been numerous mental-health awareness campaigns over the years. However, the evidence base for their success in terms of reducing mental-health-related stigma and discrimination is limited. While some types of interventions produced short-term benefits in terms of attitudinal change, any long-term benefits were less clear. Considering the evidence for anti-stigma campaigns, an editorial in the British Journal of Psychiatry concluded that while some progress has been made, 'the wholesale shift in attitudes that we all want to see has yet to occur'.
What's more, anti-stigma campaigns have been criticised for potentially expanding demand for already stretched NHS services. Simon Wessely, former president of the Royal College of Psychiatrists, admits that 'every time we have a mental-health awareness week, my spirits sink'. Wessely sees psychiatry's role as maintaining 'some form of boundary between sadness and depression, between eccentricity and autism, between shyness and social phobia'. He is acutely aware of the dangers of over-medicalising normal emotional problems.
In other words, there is also the danger that anti-stigma or awareness campaigns exacerbate the problem, conflating the ups and downs of the human condition with severe mental distress, and encouraging us to view our problems in psychological or psychiatric terms. As I have argued previously on spiked, the very ubiquity of awareness-raising campaigns can increase our anxiety by encouraging us to view myriad aspects of daily life as toxic and dangerous. We get a divide between the 'aware', in this case the royal family, prime minister and various campaign groups, and the 'unaware' – the plebs whose lack of awareness is held to be the cause of many of society's problems.
In this respect, a properly resourced and organised mental-health service, with user/survivor perspectives incorporated within it, would be more likely to reduce the stigma attached to mental illness than yet another awareness-raising campaign. The more people are integrated into society, the less likely they are to be seen as someone to be feared and ostracised. Unfortunately, the over-medicalising of the human condition does little for those in severe need.
This was brought home to me earlier this year when I attended the 'Asylum: Action to Reaction' conference, where I met many users/survivors of the mental-health system. While many of the attendees were understandably concerned with reducing the stigma attached to mental-health problems, I'm not so sure that the conflation of everyday anxieties, including the pain of bereavement, with severe distress would be seen as a useful tactic. As the recently deceased activist Robert Dellar noted in Asylum magazine, the oft-quoted statistic that one in four people will develop a mental illness during their lifetime neglects the fact that 'one in 400 are suffering really badly, and their lives are at risk… but they're getting abandoned'.
Ken McLaughlin is a senior lecturer in social work at Manchester Metropolitan University. His most recent book, Empowerment: A Critique, is published by Routledge. (Buy this book from Amazon (UK).)
To enquire about republishing spiked's content, a right to reply or to request a correction, please contact the managing editor, Viv Regan.