Using social mobility to bash Brexit
Milburn's resignation reveals the elite's pity-the-poor condescension.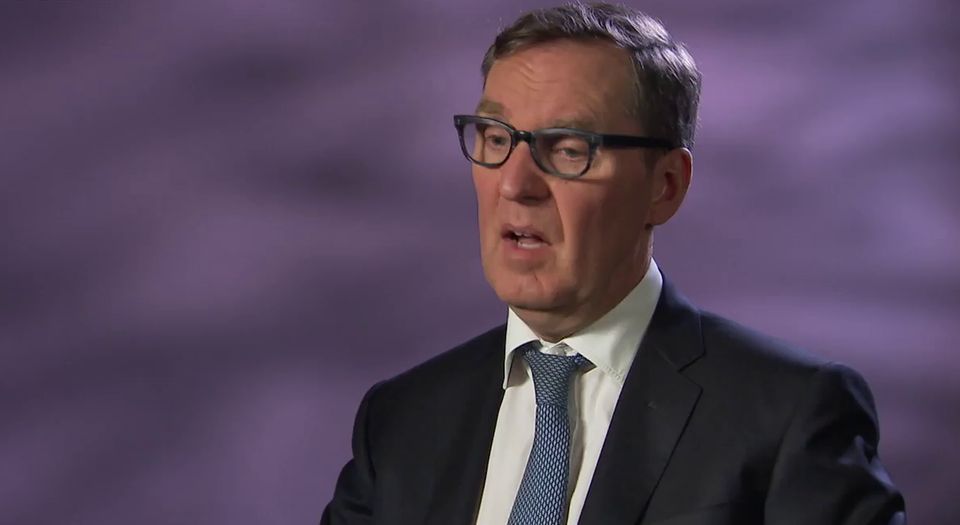 So Alan Milburn, a former minister under New Labour, and, since 2012, the chair of the government's Social Mobility Commission, has announced he is stepping down because the government is too focused on Brexit, and therefore lacks the 'bandwidth' to put resources into tackling the problem of declining social mobility. He has been joined on his sword by his fellow commissioners, the former Tory minister Gillian Shepherd, the economist Paul Gregg, and David Johnston of the Social Mobility Forum, which is possibly the first time many of us have heard of them.
Not that everyone is convinced that this brave act of political self-immolation was motivated by a concern for those stuck at the bottom of the social ladder. The Daily Mail reported that Milburn's courageous resignation, accompanied by an equally courageous public letter in the Observer, was in fact prompted by his learning that he was to be replaced in the new year.
Yet it is largely at face value that Milburn's resignation is actually most revealing. He and his cronies are not simply arguing that declining social mobility is not being addressed; they are also blaming the absence of action on too much concentration on Brexit. Given that the Social Mobility Commission has, by its own measures, been overseeing declining social mobility for nearly six years, this all-purpose blame-it-on-Brexit move doesn't really make sense. Brexit has only been in process since March this year, so quite what Milburn blames the previous five-and-a-bit years of failure on is unclear. HS2?
But then the connection of the issue of social mobility to Brexit is not really driven by some cause-and-effect logic. It is driven by a deeper connection: namely, that those in whose name the Social Mobility Commission was established – the least well-off, the lower-class denizens of non-metropolitan England – are precisely those, in the main, who voted for Brexit. That is the propagandistic point of Milburn's resignation. He, and those interlocuting on his behalf, are saying that those who voted for Brexit are being failed by Brexit. Hence the spokespaper for anti-Brexit sentiment, the Guardian, published an editorial to that effect: 'Brexit is not the answer to social injustice that many of the poorest Leave voters hoped for. On the contrary, Brexit is a deepening part of the worsening problem.'
So what Milburn's resignation captures, and what those championing it, from Labour to the Guardian, express, is a particular view of the working class, of the least well-off, of those who live in Sunderland rather than Southwark. They see these people, these Brexit voters, as people in need of help, people in need of leg-ups, people in need of guidance and more welfare. And they see Brexit as at best some sort of mass distraction, and at worst as something that will compound these poor dupes' misery. What they can't see, what they are incapable of grasping, is what was at the heart of the Brexit vote; an act of collective self-assertion – a move, by people long disenfranchised by Britain's political class, of democratic re-enfranchisement.
And they can't see that precisely because they don't see England's lower classes, those towards the bottom of the social ladder, as agents, as people capable and desirous of a degree of self-determination, democratic or otherwise. After all, the very idea of tackling social mobility suggests that it is something that is done for people, rather than something people do for themselves. And little wonder. Advocates of social mobility always took those in whose name they pontificate – the precariat, the left-behind, the poor, the vulnerable – as an object. It could be an object of pity, or an object of charity, or an object of condescension, but it is always an object, and never a subject.
You can even see this vision of the relatively impoverished and discontented as objects rather than subjects in Milburn's resignation letter. 'While the government seems unable to devote the necessary energy and focus to the social-mobility agenda', he writes, 'I have been heartened that others in civil society – from local councils to major employers – are actively embracing it'. That is, nowhere is social mobility, it seems, being driven by those who are to be its beneficiaries. This version of civil society is energised not by citizens, let alone classes of citizens, but by 'local councils and major employers' — that is, by policymakers and capitalists.
Not that the inability to see Brexit voters as anything but objects of pity and social-mobility policies should be a surprise. It reflects the views of Labour's contemporary social base, which has long ceased to be trade-unionised and working class. In many ways, the use of social mobility to bash Brexit encapsulates the worldview of Labour's middle-class, professional social constituency, a constituency that would like to continue enjoying the privileges of the status quo, while feeling that it is helping out those less fortunate; a constituency that would like to stay in the EU, while mollifying those who would continue to lose out, not just economically, but politically; a constituency that is determined to look after itself, while appearing to look after others.
It's worth remembering that social mobility as a phenomenon, which reached its height after the Second World War, never needed a commission to champion it, or policymakers to engineer it. It was the product of people's own actions and desires, of economic growth and class politics. It was something that people did for themselves, rather than had done to them. Something that today's elite anti-Brexit clique is thoroughly incapable of imagining.
Tim Black is a spiked columnist.
To enquire about republishing spiked's content, a right to reply or to request a correction, please contact the managing editor, Viv Regan.