The Lebanon crisis: who emboldened the Saudis?
The West's anti-Iran posturing is inflaming Middle Eastern tensions.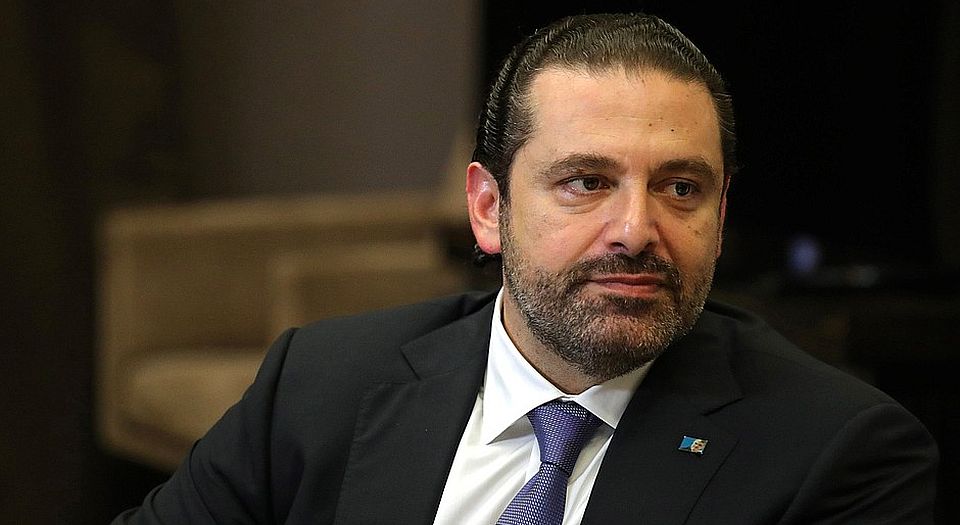 On 3 November, the prime minister of Lebanon, Saad Hariri, was having a meal with French culture minister Françoise Nyssen when he was asked to take a phone call from an aide of Crown Prince Mohammed bin Salman, next in line to the throne and the de facto ruler of Saudi Arabia. He told Hariri he must come to see Salman immediately. Given how much Hariri, a joint Lebanese-Saudi national, owes the kingdom both politically and financially – the Hariri family's now defunct Oger company owed the Sauds $9 billion – Hariri felt he had no choice but to leave Nyssen mid-meal. Within a few hours, his plane had touched down in Riyadh, the Saudi capital. Saudi security forces then boarded the plane and confiscated the mobile phones of Hariri and his entourage, before leading the Lebanese prime minister away. The next time the Lebanese people were to see their elected leader, it was on Saudi television, where he announced his resignation.
Not that anyone took Hariri's resignation statement at face value, or even thought it was Hariri's own statement. Rather, it was seen as a statement ghostwritten by the House of Saud, a clumsy attempt by the Sunni-dominated kingdom to use Lebanon and therefore Hariri to land another blow on the Sauds' great regional foe, Iran. That's because the significant part of Hariri's resignation statement consisted of a call for his ruling coalition partners and Iran's great Lebanese allies, Hezbollah – the Shia political, military and social group, that, thanks to Lebanon's Shia majority, dominates Lebanese politics – to disarm, which given Hezbollah is a greater military force than Lebanon's state army is more a provocation than a realistic demand. And Hariri, or rather the Sauds, didn't stop there – his resignation statement also said that Iran, aggressive and expansionist, was the source of the Middle East's woes.
Observers have been quick to draw attention to the internal Saudi dynamic informing its brazen intervention in Lebanon. They argue that Prince Salman is in the process of trying to shore up his own authority within Saudi Arabia, and secure its regional position without. Hence at the same time as he was using Hariri to attack Iran's Hezbollah power base in Lebanon, he was ordering the house arrest of 11 Saudi princes – including the high-profile billionaire Alwaleed bin Talal – and the freezing of 1,700 bank accounts, in an effort to increase his own and the Saudi state's power, by freeing his soon-to-be-official rule of the drag of Saudi court politics and an overpowerful business elite. This authoritarian trajectory at home and assertiveness abroad is driven in large part, as the Sauds see it, by the threat of Iran, a threat made urgent this month when the Saudi military claimed it had intercepted a ballistic missile over Riyadh airport, fired, the Sauds said, by Houthi rebels in Yemen. And as far as Riyadh is concerned, there is no way the Houthis would have had the capability to launch ballistic missiles at Saudi Arabia without the help of Iran and Hezbollah.
Indeed, such is the almost always proxy nature of conflicts in the Middle East, that in each significant political move, in every major conflagration, it is possible to see the guiding faiths and fists of Sunni-supporting Riyadh and Shia-backing Tehran. In Yemen, the Iran-backed Houthi rebels are battling the Saudi-backed Yemeni state forces of President Hadi, with brutalising, horrific consequences; in Syria, assorted Islamist groups, including ISIS, backed and even funded by Saudi Arabia and its Gulf State allies, have been fighting it out against Iran-backed militias; in Iraq, central state forces would not have had the recent success against ISIS they've had without the assistance of Iran-backed Shia militias; and, in Lebanon, a state which has long provided the stage for the conflicts of others, Salman is now using its politicians against Iran's go-to-guys of Hezbollah. Sanaa, Damascus, Baghdad and now Beirut may be separated by hundreds of miles, but they have been brought together in the war games between Saudi Arabia and Iran. As one commentator put it, all Middle Eastern conflicts 'are all part of the same machinations – a great strategic power play between two regional heavyweights that has suddenly shifted from back rooms to potent realisation'.
And yet while it's true that Iran-Saudi rivalry is inflaming conflict throughout the Middle East, there is also too much focus on the role played by these 'two regional heavyweights'. It's a focus that excludes the role played by the West, especially the US, in the destabilising dynamics now ripping apart the region; a focus that ignores the extent to which the US and its allies are encouraging Saudi Arabia, emboldening it in its conflict with Iran; a focus that leaves unexamined the creation of the conditions in which the long-standing Saudi-Iranian rivalry could develop such an explosive trajectory.
Here it's impossible to underestimate the significance of the Western coalition's invasion of Iraq in 2003, and the destruction of Saddam Hussein's brutal but – crucially – stabilising Iraqi state. Because in the absence of Saddam's regime, it wasn't a new, vibrant democratic state that filled the power vacuum, but factions and militias, increasingly divided along religious and tribal lines, and backed by Iran and Saudi Arabia. In fact, it's possible to see the 2003 invasion as the beginning of the unravelling of the Middle East, an unravelling from which Saudi Arabia and Iran have been trying to wrest influence and order ever since (with Israel looking on watchfully, anxiously). As a Lebanese politician told the Atlantic earlier this month, 'Saddam was the Sunni bulwark. That is only now being understood by the Saudis, who are trying to position themselves in his wake, all these years later.' In other words, Saddam's Iraq, ruled in the interests of a Sunni minority, put a brake on any attempt by Iran to grow its regional influence. Without Hussein, all hell has slowly, explosively, broken loose.
But if the role of the US and its allies in creating the unravelled conditions for an escalating conflict between Iran and Saudi Arabia was largely adventitious, an unexpected result of buffoonish interventionism rather than planned scheming, then the same cannot be said for their active, conscious support for Saudi Arabia.
Of course, Saudi Arabia has long been the West's man in the Middle East, especially after the Iranian Revolution of 1979. Hence, the US backed the Saudis who, in turn, backed Saddam's Iraq in the Iran-Iraq War of the 1980s. And the flow of billions of dollars worth of arms from the US and the UK to Saudi Arabia has barely ebbed since.
But this support has become something else over the past few years. It was clear, for instance, in the West's hypocritical non-condemnation of the Saudis' aerial bombardment of Yemen – a massacring of civilians to rival anything Bashar Assad's forces carried out in Syria – that the US, the UK et al were going to stick by their regional ally come what may. Then, with the election of Donald Trump, this support for the Saudis turned explicitly into an open antagonism towards Iran. Think back earlier this year to the Saudi-led, US-supported punishment of Qatar, in which borders were shut, and Qataris sent home, which Trump celebrated as 'a hard but necessary action… to stop the funding of terrorism', but was really a quarantining of Qatar because of its close relationship (and shared oil and gas field) with Iran. Or think of Trump's recent attempts to terminate the 2015 nuclear non-proliferation treaty Obama agreed with Iran. Trump was reportedly even putting pressure on the US intelligence community to 'find' evidence of Iran's non-compliance despite there being no good reason to suspect anything of the sort.
So, while the America's anti-Iran posturing has not done much for Middle Eastern stability, it has succeeded in emboldening the Saudi leadership. For Salman is not becoming more regionally belligerent of his own accord. He is responding enthusiastically to the US's own belligerence towards the Saudi leadership's main opponent – he is warming to Washington's own anti-Iran theme. With every US move against Iran, every suggestion that it's the terrorist in the Middle East ointment, the Saudi kingdom is pushed on against Iran.
At some level, then, the US and its allies are complicit in the Saudis' jaw-dropping intervention into the domestic affairs of Lebanon. Not because they supported the taking of Hariri, or even knew of it in advance. But because the crown prince's regional moves against Iran mirror those of his Western supporters and allies. No wonder the White House's criticism of Hariri's Saudi sojourn has been so muted – 'the United States cautions against any party, within or outside Lebanon, using Lebanon as a venue for proxy conflicts', said US secretary of state Rex Tillerson. After all, with Iran being re-positioned once more on the axis of evil, the Middle East looks set to be the site for another round of proxy fighting by yet another US president desperate to show a domestic audience just how strong and principled he is.
Tim Black is a columnist at spiked.
To enquire about republishing spiked's content, a right to reply or to request a correction, please contact the managing editor, Viv Regan.