Trumpism: more style than substance
Roy Moore's win reveals a GOP elite that has no idea what it stands for.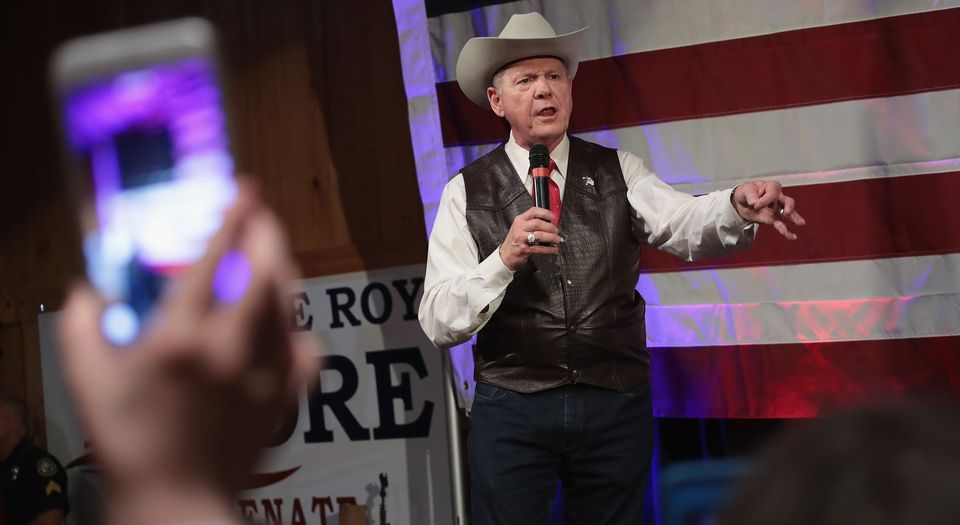 A Republican primary for an Alabama Senate race rarely tells you much about American politics more broadly. But the campaign for one seat, vacated by Jeff Sessions to become attorney general, has become the exception to the rule.
The GOP primary race, which concluded last month, was between two candidates. In one corner was Luther Strange, a junior senator and lawyer backed by the Republican Party establishment. In the other was Roy Moore, an arch-conservative and former member of Alabama's state Supreme Court, best known for his battle with the federal government over a granite plaque of the Ten Commandments he had installed in the court building.
Strange should have won. He had the backing of GOP establishment figures like House leader Paul Ryan and Senate leader Mitch McConnell. He had access to the financial support of a super PAC connected to McConnell. And he also received the backing of President Trump, who gave him the pet name 'Big Luther'.
Despite all this, Moore swept to victory at the end of September. And Strange's association with the GOP establishment seems to have played a role in his loss. Borrowing the language and style of the Trump campaign, Moore's supporters – including Trump's former chief strategist Steve Bannon – denounced Strange as part of the DC swamp.
Moore's victory is supposedly all part of Steve Bannon's grand plan for transforming the GOP and flooding Congress with politicians sympathetic to Trump's agenda. (Moore is expected to beat Democratic rival Doug Jones on 12 December, even though the race seems to be tighter than first thought.)
But Moore's supposedly 'Trumpist' rise raises questions about what exactly is meant by Trumpism. Nearly a year after Trump's victory, is the GOP about to be Trumpified? And what exactly does Trumpism mean, given Moore won against the wishes of Trump himself?
The Atlantic described the race thus: 'Trumpism wins in Alabama, even if Trump doesn't.' The New Republic went so far as to declare that 'Trumpism is becoming a monster beyond Trump's control'. There's some truth to this. Rather than embodying an ideology, a worldview, a coherent set of principles, Trumpism is more praxis than theory, and the similarity between Moore and Trump is more about style than content.
There are some ideological similarities, of course. Moore's campaign website warns of the threats to US sovereignty, as Trump does. He's anti-immigration. He doesn't like trade deals. He's sceptical of international institutions. But Moore's campaign was more about Christianity than nationalism. He seems to worry more about the threat posed by homosexuals serving in the military than the threat posed by trade deals to national sovereignty.
By contrast, the 2016 election was described by some as America's first post-Christian election, in which Trump was either silent or unconvincing on traditional socially conservative issues.
What they truly share is the manner in which they achieved their victories. Both were insurgent outsiders, whose opponents were savaged by the alt-right media as fake conservatives. (Breitbart accused Strange of being in cahoots with Big Pharma and thus complicit in the opioid epidemic that is ravaging white rural America.)
But, most crucially, both came up against a fractured party establishment that no longer knows what it stands for. For eight years the Republican Party was held together by little more than opposition to Obama. And in the eyes of the base, the GOP did nothing to stop same-sex marriage, Obamacare, or deals with Tehran. Now that Obama is gone and his successor routed, what actually unites the Republican Party?
So long as the GOP elite cannot answer that question, the base will continue to return insurgent anti-establishment candidates, even if what those candidates have in common isn't always so clear.
Tom Bailey is a spiked columnist. Follow him on Twitter: @tBaileyBailey
To enquire about republishing spiked's content, a right to reply or to request a correction, please contact the managing editor, Viv Regan.