No, prostitution is not the same as slavery
Criminalising sex work undermines women's freedom.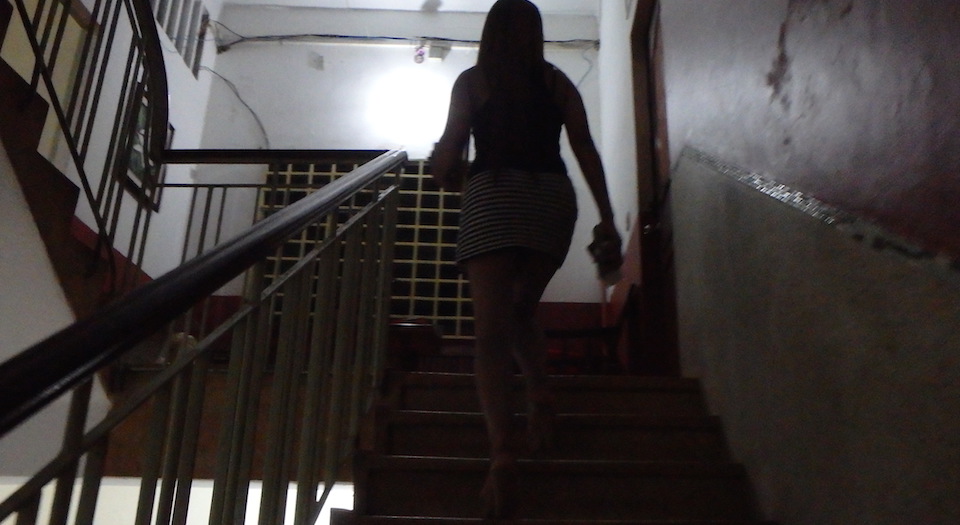 Prostitution is a difficult topic. On one hand, most people would agree that being a prostitute is not a favourable career choice. It is often dangerous and, most of the time, it is exploitative of the women involved. But on the other hand, there are plenty of prostitutes, or 'sex workers', who argue that sleeping with men for money is not that different to other paid manual labour, and therefore should be legal.
There are some extreme reactions to prostitution. There are Bible-bashing puritans who balk at the mere mention of sex, never mind sex for money. And then there are feminists like Julie Bindel, who wrote in last week's Spectator that prostitution is 'modern slavery'.
Bindel argues that, like the slaves of history, women who sell sex aren't free. 'The term "sex worker" is just such a convenient gloss', she says. Prostitution is 'abuse', and 'it happens in every city, town and even village. It's endemic to every culture and region of the world'. Bindel is known for her ardent belief that all men are predilected towards abusive behaviour, and for her, prostitution is sharp proof of this. 'The women who work as prostitutes are in hock and in trouble', she writes. 'They're in need of rescue just as much as any of the more fashionable victims of modern slavery.'
Bindel is trying to mark herself out from the dominant brand of contemporary feminism. She criticises the 'liberal leftists' who support the legalisation of prostitution and who, in her mind, 'bend over backwards to defend this gross trade in human flesh'. But in truth, for all the differences of opinion over whether sex work should be legal, what Bindel is arguing is utterly in keeping with the core outlook of modern media feminism: that women are morally weak and must be saved from themselves.
In framing prostitution as modern slavery, something that holds women captive, Bindel plays on the classic and sexist damsel-in-distress motif. Yes, in other countries women do not enjoy the same rights as we do in the UK. But sticking with the country Bindel is based in and writes about in her piece – Britain – there is simply no epidemic of 'sex slavery' here. Prostitution happens, often in unpleasant circumstances, but these women are not chattel; they can make decisions.
Under the Sexual Offences Act and the Policing and Crime Act, it is technically legal to sell sex in private in Britain. But soliciting for sex in a public place, kerb-crawling, owning or managing a brothel and pimping are all illegal. The argument for decriminalising prostitution, which Bindel pooh-poohs, would help to preserve women's freedom – less against pimps than against the police, against the state. Officialdom should never have the right to tell grown adults when, how, with whom and for what reason they can have sex.
Supporters of decriminalisation include Labour leader Jeremy Corbyn and most of the Green Party. But they only argue for the legalisation of selling sex, usually done by women; criminalisation would remain for those who buy sex. This looks like an attempt to punish buyers rather than prostitutes, but in truth it would make life harder for prostitutes, too. As their customers are forced underground, for fear of criminalisation, so will they be, creating greater risk and uncertainty.
Bindel and a few other feminists who imagine they are going against the grain want prostitution outlawed. We should challenge their misanthropic brand of feminism in which university-educated women must 'rescue' poorer women from their bad, allegedly phoney choices. And the most important reason to decriminalise prostitution is in the name of women's liberation.
Arguing that women's lives should be made more difficult because they have decided to use their body in a certain way sets a dangerous precedent. It erodes women's bodily autonomy. Worse, the feminists who want to ban prostitution are – unwittingly, perhaps – undermining the entire intellectual and moral foundation of women's liberation, which is that women can and ought to be self-governing. The suggestion, made by Bindel and others, that women who have sex for money are not really consenting undermines the hard-fought-for idea that women are morally autonomous and can make their own decisions, even in difficult circumstances. To the prudish end of preventing sex for money, these feminists seem willing to abandon the very ideal that women are equal to and as capable as men. What a terrible trade-off.
This is not to say we should be blasé about prostitution. Bindel makes an important distinction between the 'happy hooker' myth – the 'it's the same as stacking shelves' argument – and the reality of living as a prostitute, which often involves danger and heartache. For many prostitutes, being on the game is a means to feed another problem – perhaps an addiction to drink or drugs – and their lives are very often difficult. This is not a lifestyle many people would condone or actively encourage.
But even worse than living in a society where desperate women sometimes sell sex, would be living in a society where it is casually asserted that some women cannot make rational choices and thus their bodily autonomy must be controlled by the state. The law already controls women's bodies too much, such as by restricting abortion in certain circumstances. This means women's bodies, unlike men's, are not always their own. That is a scandal because it weakens women's individual sovereignty, as would more laws making it harder for women to choose – yes, choose, like adults – to use their bodies to make money.
Bindel is not so different from today's posh media feminists as she likes to think. Like them, she views women as victims, often incapable of choice and consent, and in need of 'rescue'. It is possible to argue for the decriminalisation of prostitution while acknowledging that there are better things for women to do. It's called believing in women's autonomy and trusting that individual women – even poor ones, even desperate ones – are best placed to decide how to take their lives forward.
Ella Whelan is assistant editor at spiked. Her new book, What Women Want: Fun, Freedom and an End to Feminism, will be published in September by Connor Court. Follow her on Twitter: @Ella_M_Whelan
To enquire about republishing spiked's content, a right to reply or to request a correction, please contact the managing editor, Viv Regan.