One year on: let's defend the Brexit spirit
Whatever they do, the elites cannot rewrite history.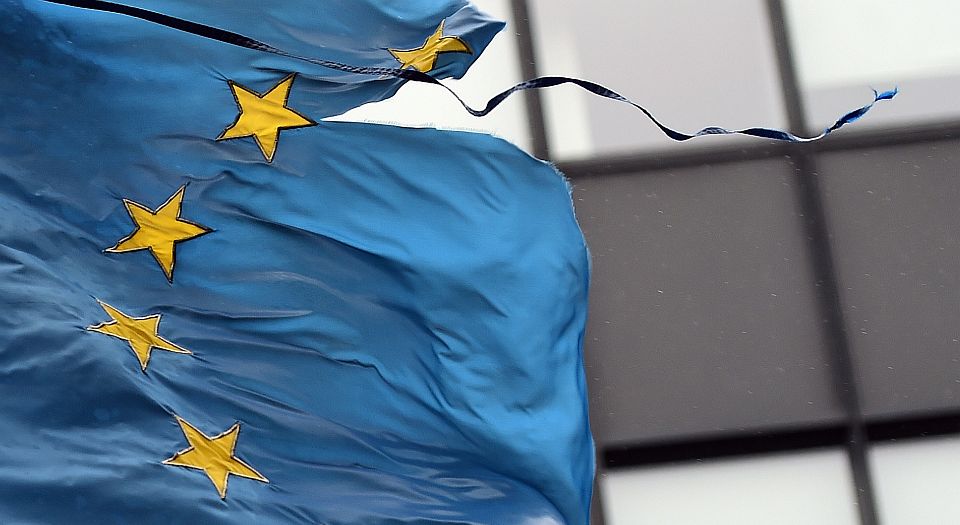 A year ago today, the British public made history. 17.4million people voted to leave the European Union, to break free from the technocratic straitjacket of Brussels. This was a vote that was huge not only in size – the biggest vote for anything in our history, no less – but in its significance. It was a vote against the wishes of the leadership of all the political class, against the doomsday warnings of big business and the international set, and in the face of the screeching condemnation of the cultural elite.
It was a vote of defiance but also of self-confidence; a vote not for a particular policy, but for a principle. This was the principle of democracy, self-rule, self-determination, which was asserted against an order designed to keep politics out of people's hands, which preferred directives over debate, and saw Europe's raucous peoples as a hindrance to sensible governance. It was a rejection of the elites both at home and abroad. For the first time since Britons got the vote, they used it, en masse, to reject the entire establishment and insist on the primacy of popular rule over elite opinion.
The Brexit vote was a demand for democracy, that was clear. And yet all these months later, there are those still trying to rewrite history. The left, shocked and appalled that the ordinary people it claims to speak for dared to defy them, has tried to depoliticise the Brexit vote. They present it as a plebeian howl, a cry for help from an austerity-battered Britain that felt pushed to make a desperate choice. Meanwhile, anti-democrats of all stripes present it, at best, as a grave mistake, based on lies on buses, and at worst an ugly, anti-migrant sentiment stirred up by right-wing demagogues. Recent events, however, have put paid to these distortions.
The General Election saw Brexit voters flock to the so-called party of austerity, with some of the Tories' greatest gains coming in working-class areas that had felt the biggest squeeze on wages and living standards. According to the post-election Ashcroft Poll, Brexit was the No1 reason people voted Tory. Though the election was inconclusive, and fought along myriad lines, the idea that the Brexit vote was a desperate protest against Tory cuts no longer holds. The Tory Party is hardly a tribune of the working class, and Theresa May's patronising campaign only affirmed this, but many voters nevertheless broke from Labour to try to make sure Brexit happened.
What's more, May's offer today of citizenship rights to EU citizens is glaring only for how long it took. Ever since the Brexit vote, polls have found time and again that the vast majority of Britons think the right to remain should be extended to EU citizens. In August 2016, British Future found that 86 per cent felt EU citizens should be allowed to stay – this included 77 per cent of Leave voters. As time has gone on, this position has hardened. An Opinium poll in February found that just five per cent of voters think EU citizens should be asked to leave. This was never about hating migrants. And May's willingness to use EU citizens as bargaining chips is one among many issues on which she is painfully out of touch.
But as positive and clear and confident as the Brexit vote was, one year on it is still under threat. More so than it ever has been. Over the past year, as legal challenges and Lords rebellions against Brexit were willed on by millionaire anti-democrats and MPs, it was easy to see where the fight was. Now the threat is far more insidious, and is being conducted among a squabbling political class entirely separate to the public.
Politicians in all parties are trying to use the inconclusiveness of the election to push for a softer Brexit. Just this week the chancellor gave a speech pushing for membership of the Customs Union, and 50 Labour MPs signed a statement calling for us to stay in the Single Market. They're calling for us to give up control over our laws, borders and trade. They call it a Soft Brexit, but we can't abide this elite sophistry any longer. This isn't softening Brexit, it is betraying Brexit, and capitulating to these demands would mean leaving the sovereignty-smashing EU in name only.
In the months and years ahead, we must remain vigilant. This means reminding our representatives how serious we are, shooting down any schemes to soften up Brexit and demanding transparency in the Brexit negotiations. Last year, when the Article 50 bill passed through parliament, the most tremendous thing happened: a Commons and a Lords that overwhelmingly backed Remain had to vote for Brexit to be implemented. They felt the weight of the democratic will on their backs. We need to remind them that we're still here.
But though there is a big fight ahead, progressives and democrats should take heart. Brexit has always meant more than leaving the European Union. That vote gave voice to a public desire for autonomy, and a refusal to be dictated to by those who claim to be our betters. As we defend Brexit, we defend that Brexit spirit: the spirit that has rejuvenated politics, that has turned Question Time from a dowdy talking shop into a weekly public trial of politicians, that has forced an aloof establishment to take notice, and which has rocked elites not just here but around the world. However hard the elites try, they can't rewrite history. The Brexit revolt happened, and that can never be undone.
Tom Slater is deputy editor at spiked. Follow him on Twitter: @Tom_Slater_
Picture by: Getty
To enquire about republishing spiked's content, a right to reply or to request a correction, please contact the managing editor, Viv Regan.