How Bill O'Reilly lived off outrage
He's gone, but his shallow style lives on.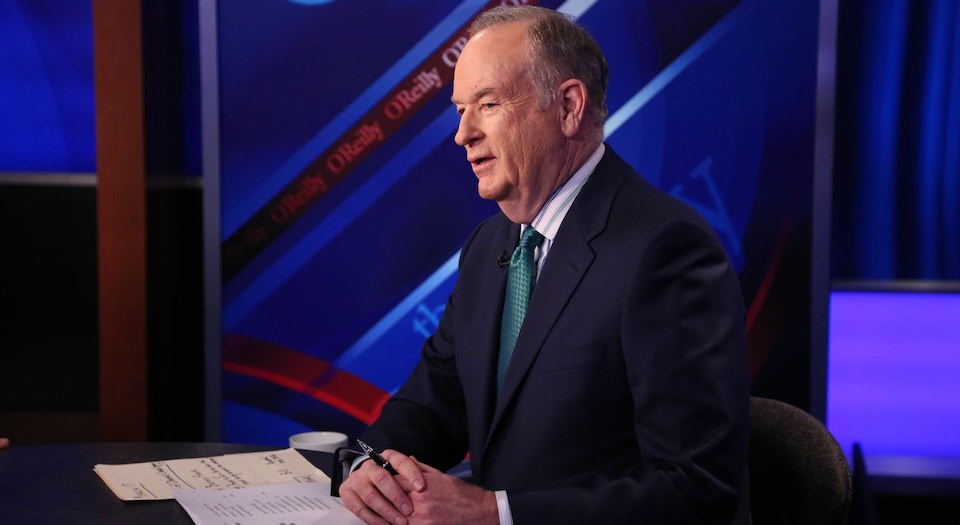 After 20 years with a primetime slot, the right-wing news pundit Bill O'Reilly has been dropped by Fox News. O'Reilly is alleged to have sexually harassed women. After it was revealed that Fox had shelled out $13million over the years to women who had accused him of harassment, campaigns were launched to encourage companies to drop their commercials from his highly watched show, The O'Reilly Factor. More than 70 companies pulled their ads. Mercedes-Benz was first, followed by Hyundai, BMW, Lexus and Mitsubishi. Time was up for O'Reilly.
It's not clear how central the commercial withdrawal was to his sacking. If it was central, then there's a certain irony to it. For years, O'Reilly moralised about other companies' advertising choices, calling on them not to work with people he deemed morally beyond the pale. Long before the recent Kendall Jenner Pepsi ad controversy, it was O'Reilly who was giving Pepsi's advertising department a headache. In 2002, he called for a boycott of Pepsi after they featured rapper Ludacris in a commercial. 'I'm calling for all responsible Americans to fight back and punish Pepsi for using a man who degrades women, who encourages substance abuse, and does all the things that hurt particularly the poor in our society', he said.
Ironies aside, though, O'Reilly's being dumped has unleashed a flurry of persona-eulogies, with commentators trying to work out just what his role was in modern America, and in the conservative movement. According to Jonah Goldberg of the National Review, O'Reilly is cut from the same cloth as Trump. O'Reilly, from a working-class Irish Catholic family in Long Island, and Trump, born in Queens, both embody a distinctly New York style, and a right-wing populism.
O'Reilly, like Trump, is more a 'common-sense' populist than an ideological conservative. Their worldviews are born of a nostalgia for the America of the past, when it was stronger and, in their view, more sensible. This, rather than any serious or intellectual commitment to Friedrich von Hayek or Russell Kirk, informs their conservatism. And it connects with people, clearly: millions watched O'Reilly, and millions voted for Trump.
That is why there was so much celebration over O'Reilly's sacking among the egghead conservatives at National Review and similar outlets, and also why they mourned Trump's victory last year. For the so-called 'movement conservatives', O'Reilly's loudmouth, bullhorn style ran counter to the genteel, aristocratic conservatism of William F Buckley (founder of the National Review) – and, much to their horror, it paved the way for Trump.
The smart conservatives have a point, of course. O'Reilly shaped his entire media persona around kicking against what he, and his viewers, looked upon as the politically correct liberal media. This meant he was often brash. He was a self-styled straight-talker – someone who would stick it to the elites even if he is offensive in the process.
This is what his bizarre 'no-spin zone' slogan was about. O'Reilly would end his programmes by spinning his pen in circles while declaring 'the spin… stops here'. Whatever spin the liberal media were trying to put on the news, O'Reilly would have none of it. He would tell it like is, he'd say. And if the left or liberals got upset – great.
In this sense, O'Reilly provided the blueprint for a new kind of right-wing political punditry that has an entirely symbiotic relationship with the perpetually outraged left. The growth of the internet was a true boon to O'Reilly, because he could count the outraged reactions to his show on left-wing websites or blogs, and later on Twitter and Facebook. And it all added to his credibility among his fans, who loved his persona as a fearless commentator ready to outrage the left with some home truths of Middle America.
Today, that symbiotic relationship between a knowingly offensive right and a waiting-to-be-offended left can be seen everywhere. As Tom Slater noted on spiked last week, lefties on Twitter now effectively act as the PR wing of the Daily Mail, their fury doing more to promote that paper than any billboard could. And it's a model followed by other right-wing pundits, from Tomi Lahren to Vice magazine founder turned right-wing internet pundit Gavin McInnes. These right-wingers exist to whip up the left, and much of the left exists to be whipped up, it seems. It's time both sides grew out of this needy, O'Reilly-style relationship.
Tom Bailey is a spiked columnist. Follow him on Twitter: @tBaileyBailey
Picture by: Getty
To enquire about republishing spiked's content, a right to reply or to request a correction, please contact the managing editor, Viv Regan.