The FGM panic is a danger to women
Crusaders are turning African migrants into objects of suspicion.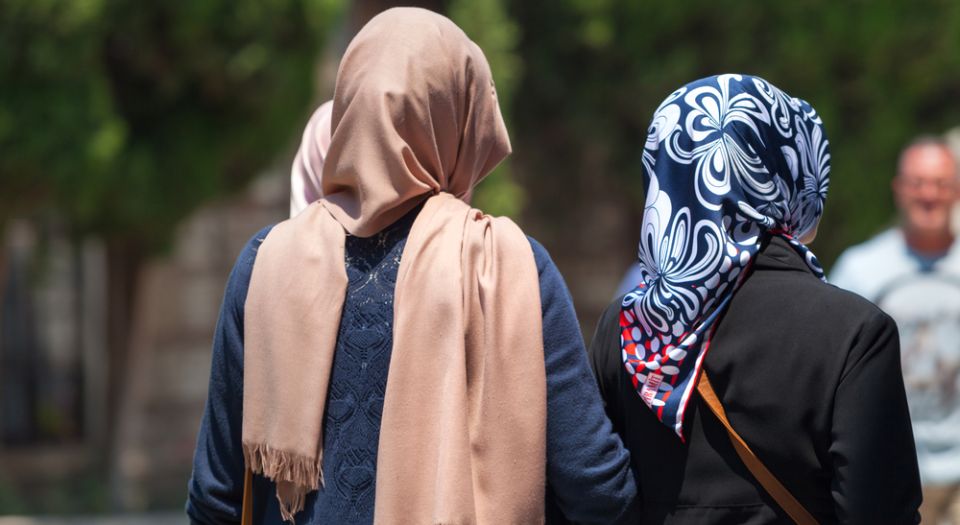 Today is the International Day of Zero Tolerance for Female Genital Mutilation. This UN-sponsored awareness-raising day was set up in 2003 to combat what the UN refers to as the most 'extreme form of discrimination against women and girls'.
This year, the day is marked by the official launch of the Red Triangle campaign, run by Freedom Charity, an organisation that raises awareness about 'forced marriage, dishonour-based violence and female genital mutilation'. Freedom Charity's main focus is on educating young people about these problems. Its logo of an upside-down red triangle has been made into a badge and is being distributed to schools and worn by celebrities.
Sale of the badges are being used to fund a new book aimed at schoolchildren, titled Cut Flowers. It is written by Aneeta Prem, founder of Freedom Charity. In 2011 she published But It's Not Fair, a novel instructing young people on how to report cases of forced marriage to the Foreign Office. Cut Flowers is about FGM. It tells the story of two 11-year-old friends, Katie and Sophia, who work together to prevent Katie from falling victim to FGM. Katie's family is from Africa, Sophia is from England. While Katie travels to Africa over the summer holidays and discovers that her family's village is rife with FGM, Sophia enters an FGM-related competition run by Freedom Charity. The books description says: 'Thus both girls are affected in different ways by FGM.'
The moral of the story seems to be: backward things happen in Africa, and we in the West must educate people about such practices. Cut Flowers says: 'When Katie finally returns from Africa she needs all of Sophia's support and creative flair to shine a spotlight on something that's affecting millions of girls worldwide.' Prem is clearly keen to avoid the rather obvious racist undertones of depicting a white Westerner as the saviour of a black African: she insists that the book 'takes a holistic look at tradition, without being judgemental, understanding that it can enrich and educate while also sheltering atrocities such as FGM'.
Freedom Charity hopes to distribute Cut Flowers in schools, and is keen for it to be incorporated into PSHE lessons. The charity is supported by prime minister Theresa May and former education secretary Nicky Morgan, and Cut Flowers has been endorsed by Russell Hobby, general secretary of the National Association of Head Teachers. With UN support for the cause and celebrities lining up to don the red-triangle badge, it seems the crusade to raise awareness about FGM and other awful practices will gather pace.
This is worrying. Educating schoolchildren about the gruesome details of FGM will likely be frightening for many of them; more importantly, it is completely unnecessary. The UN reports that 'at least 200million girls and women alive today have undergone some form of FGM'. Shocking stats, but also misleading ones. 'FGM comprises all procedures that involve altering or injuring the female genitalia for non-medical reasons', the UN says. As Brid Hehir has pointed out previously on spiked, this can include cosmetic genital surgery. Stats published by the UK government's Health and Social Care Information Centre in 2016, which claimed that seven under-18s had recently undergone FGM in the UK, described one of those cases as 'an unknown type' and the other six as piercings. Seen in this context, it becomes clear that the recent unofficial figures about '137,000 girls and women in Britain' being affected by 'FGM' do not necessarily tell us that all those people have been abused.
The truth is, FGM is not the epidemic organisations like the Freedom Charity make it out to be. So what is driving this campaign? The UN says its 2017 theme is 'Building a solid and interactive bridge between Africa and the world to accelerate ending FGM by 2030'. In the UK, campaigning against FGM has included calls for mandatory genital medical examinations of girls believed to be at risk, the seizing of passports from families suspected of travelling to African countries to perform FGM on their daughters, and forcing reportedly at-risk girls to live at named addresses so they can be easily monitored by the authorities.
If this kind of campaigning isn't racist, it's hard to know what is. It singles out a section of the population, of the migrant population, for screening and authoritarian measures. What's more, Cut Flowers and similar campaigning materials tell young people to watch their friends, to see if they are behaving strangely and might be suffering from the effects of FGM. This asks young people to judge others along racial lines, to wonder what their African friend might be getting up to. It fosters a racialised fear and suspicion.
FGM is a terrible form of abuse, but it is thankfully declining in the Third World and is incredibly rare in the West. If a woman or a child is found to have been forcibly abused, then this should be dealt with swiftly and strongly by the law. But to inflate stats and use fearmongering to make people obsessed with FGM does nothing to help women and girls; in fact, it makes their lives more difficult by subjecting them to suspicion and illiberal measures that would cause outrage if they were applied to middle-class white girls. The crusade against FGM is bad for the very women it is claiming to help.
Ella Whelan is assistant editor at spiked. Follow her on Twitter: @Ella_M_Whelan
To enquire about republishing spiked's content, a right to reply or to request a correction, please contact the managing editor, Viv Regan.