Turning neighbour against neighbour
Anti-social-behaviour policies are breaking down community bonds.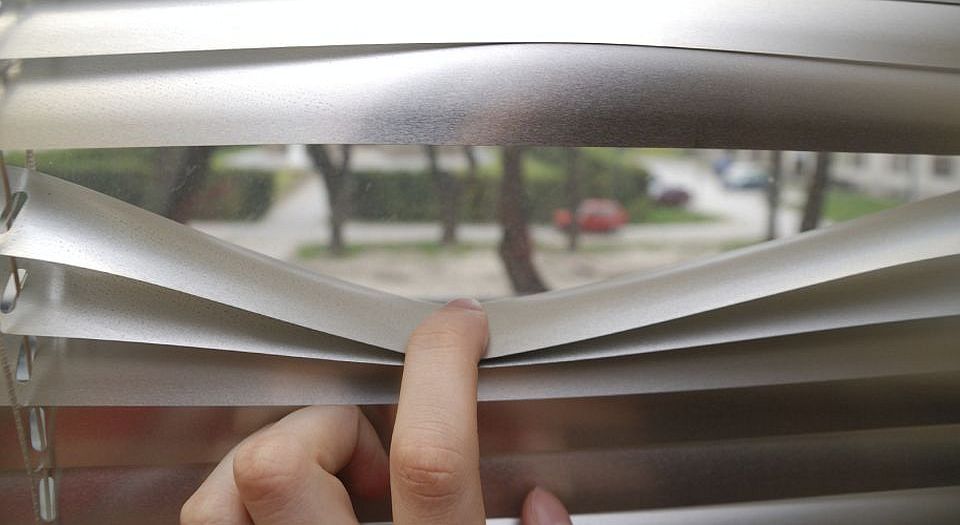 A 61-year-old lady in Lewisham is under threat of eviction after receiving her eighth 'anti-social-behaviour notice' in seven years.
These notices – issued by Lewisham Homes – included complaints about her feeding the foxes, having too many cats and interfering with bins (apparently she stacked a neighbour's recycling box). One notice complained about her under-use of a disabled parking place, another said that she had spread gossip. The latest missive related to pro-Brexit and pro-Tory posters she had displayed in her window, which Lewisham Homes judged 'inflammatory'.
Twenty years ago, the category of anti-social behaviour didn't exist. There were crimes (assault, theft, damage, statutory nuisance), which were matters for the state. Then there were complaints that were matters for civil society (rudeness, indiscretion, insensitivity), which were dealt with through disapproval or informal discipline. Finally, there were matters of disagreement or differing taste – should one feed foxes or not? – which entailed discussion or tolerance among neighbours.
The predatory expansion of the category of 'anti-social behaviour' over the past two decades seems to have swallowed up the categories of crime and morality, as well as entirely anodyne conduct. 'Anti-social behaviour' defines a growing part of the work of councils, the police and housing bodies. There are hundreds of people whose job it is to write letters first highlighting some 'anti-social' conduct, then issue 'community protection orders' or 'public spaces protection orders' against the offenders.
Sometimes, when councils or police talk about 'anti-social behaviour' they mean crimes. Crimes including class-A drug use, criminal damage, even under-age grooming, have been described as anti-social-behaviour and tackled with anti-social behaviour powers.
Sometimes, anti-social behaviour means rudeness. Several councils now prohibit swearing, shouting or spitting – criminalising things that would once have warranted a few sharp words but are now dealt with by a warden handing out fining slips.
Sometimes, anti-social behaviour just means something entirely normal that someone else happens not to like, such as feeding the foxes or stacking your bins in a particular way. Councils have issued community-protection notices ordering people to cut their grass or clean their windows. People have been issued with orders for crying in their own homes or having a front door that slams too loudly.
The fact is that anti-social behaviour no longer means anything at all. There is absolutely no logic to the category of actions that is given this tag. All it means is that the action has become subject to a formal injunction from some state or pseudo-state body. It means that someone with an official title has written you a letter telling you to stop it. Something is 'anti-social' because they say it is.
This is how individuals who are actually quite sensitive and community-spirited can find themselves subject to an 'anti-social-behaviour notice' from a 'community neighbourhoods team'. 'Anti-social' in these terms doesn't mean against society, any more than community-protection notices are about protecting the community. The true content of the social, community and public in the title of these orders is really the official.
The expansion of the category of anti-social behaviour is really about the growth of arbitrary powers held by particular officials to tell you to stop doing particular things. To say your front door is too loud, your grass is too long. In the growth of this nebulous new category we can see the occlusion and collapse of the distinctions of state and society, crime and morality. There is no longer a domain for neighbours to resolve matters among themselves: the pettiest of issues become discussed through formal letters, notices and orders. It is officials now that decide how many cats you should have and whether you should stack the bins like this or like that.
The anti-social-behaviour infrastructure is free game for those with vendettas against their neighbours. Particularly in social housing, these powers are often used by someone with a gripe, or who wants a particular person out of the block. Perhaps the complainant neighbours don't like someone. Perhaps they want their flat for family members. But once the matter escalates it becomes a competition, with neighbours videoing each other and sending submissions to the council detailing each other's anti-social behaviour and harrassment. The council and police take sides, or sometimes issue injunctions on both parties.
Civil society has lost some of the capacity of self-regulation that it previously possessed. The state is in part moving into policing morality and disagreements because this terrain is being abandoned. And yet the move of bureaucratic procedures into informal life has also become itself a cause of social breakdown. Anti-social-behaviour notices mean that people are less able to resolve disputes and live alongside each other. They call the hotline rather than pop upstairs for a chat. Neighbourhood relations can become completely poisoned and fouled because they start to be mediated through bureaucratic mechanisms. Once someone calls the council or has CCTV installed then all is lost: these people will never live happily alongside one another again.
In the last instance, then, anti-social-behaviour policies have become an active agent in the breakdown of society.
Josie Appleton is convenor of the Manifesto Club and author of Officious: Rise of the Busybody State, published last month by Zero Books. (Order this book from Amazon(UK)).
To enquire about republishing spiked's content, a right to reply or to request a correction, please contact the managing editor, Viv Regan.