The creepy obsession with teenagers' sex lives
Students don't need more sex ed. They need to be left alone.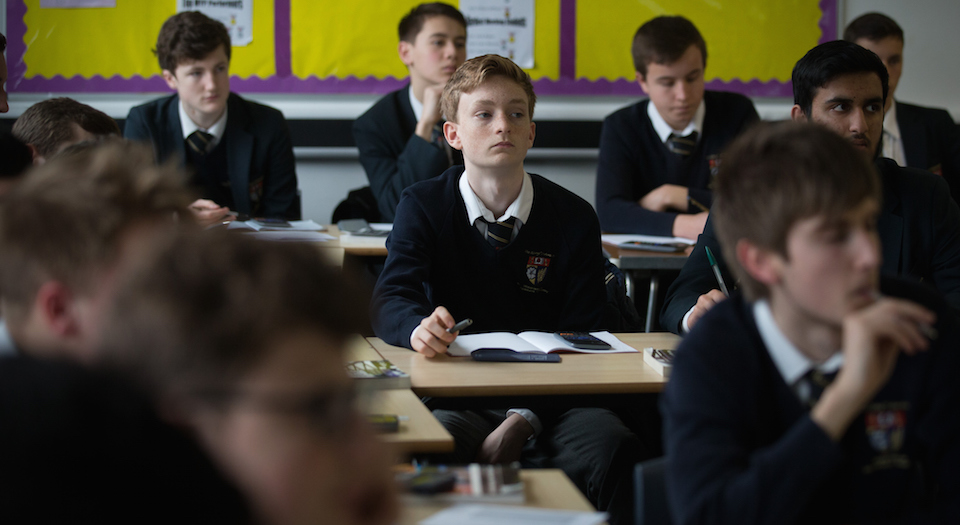 Following a report on sexual harassment in schools, five MPs have penned a letter to education secretary Justine Greening, calling on the government to make personal, social and health education (PHSE) and sex and relationships education (SRE) compulsory.
The initial report, produced by the Commons Women and Equalities Committee (WEC), claimed that 29 per cent of 16- 18-year-old girls had 'experienced unwanted sexual touching at school', and 71 per cent of pupils 'regularly heard girls referred to as "slag" or "slut"'. The committee demanded that the government 'take action to prevent and respond effectively to sexual harassment and sexual violence'.
Most schools already provide some form of sex education. But the WEC wants this to be made compulsory by law, and for SRE lessons to be extended to cover pornography, sexting, consent and domestic violence. The Department for Education said it is 'looking into' the proposal. 'High-quality education on sex and relationships is a vital part of preparing young people for success in adult life', it said in a statement, 'helping them make informed choices, stay safe and learn to respect themselves and others'.
This is just the latest development in the current panic about young people's sex lives, and the WEC's claims should be taken with a pinch of salt. In reality, there is very little evidence to suggest that teenagers today are prone to problematic sexual behaviour. The 'unwanted sexual touching' reported by the WEC could cover anything from a first awkward fumble in a teenage relationship to genuine assault. First-time sexual encounters, which usually happen between the ages of 16 and 18, don't tend to be perfect. Experiencing and dealing with unwanted attention is part of growing up.
The WEC seems to think that the 21st century has brought new threats to young peoples' social development. But what it fails to recognise is that though the ways in which young people express sexual interest may have changed, their attitudes to sex really haven't. Sexting is a case in point. For all the fearmongering, it's just the 21st century equivalent of flashing someone behind the bikesheds. But MPs seem to think that the rise of sexting is proof that British youngsters are all potential abusers, in need of socialising by the state.
What's more, the panic about porn is just an expression of a mistrust of parents and their ability to manage their kids' behaviour. Yes, there is more sexually explicit content available to young people today than there was 20 years ago, but this is nothing parents can't handle. The job of schools is to educate students and provide them with knowledge about maths, science, history, art and literature, not to play parent.
But what's most troubling about these proposals is the extension of sex education further into the realm of relationships. The idea that schools should instruct students on how to conduct their private lives is creepy and authoritarian. Taking their cue from hysterical rape-culture obsessed feminists on campus, some schools are now holding lessons about consent, effectively treating young people like pre-criminals.
What teenagers really need is a little more trust, and a little more freedom. We need to let young people fumble around and figure sex out for themselves. The majority of mistakes young people make in early relationships are completely harmless, and a necessary part of growing up. What's more, while putting condoms on bananas in a biology lesson teaches young people about the practicalities of safe sex, anything beyond will just make them cringe.
Teenagers should feel free to ask the adults in their life about sex, including their parents and their teachers. But, ultimately, sex is something you learn on the job. In fact, lessons on the complications of relationships are more likely to scare sexually inexperienced young people than help them. The adults panicking about the sex lives of young people need to get a grip. They're the ones who a have a problem.
Ella Whelan is assistant editor at spiked. Follow her on Twitter: @Ella_M_Whelan
Picture by Getty Images.
To enquire about republishing spiked's content, a right to reply or to request a correction, please contact the managing editor, Viv Regan.