The taming of Bridget Jones
The fun, drunk smoker has been straightened out. How depressing.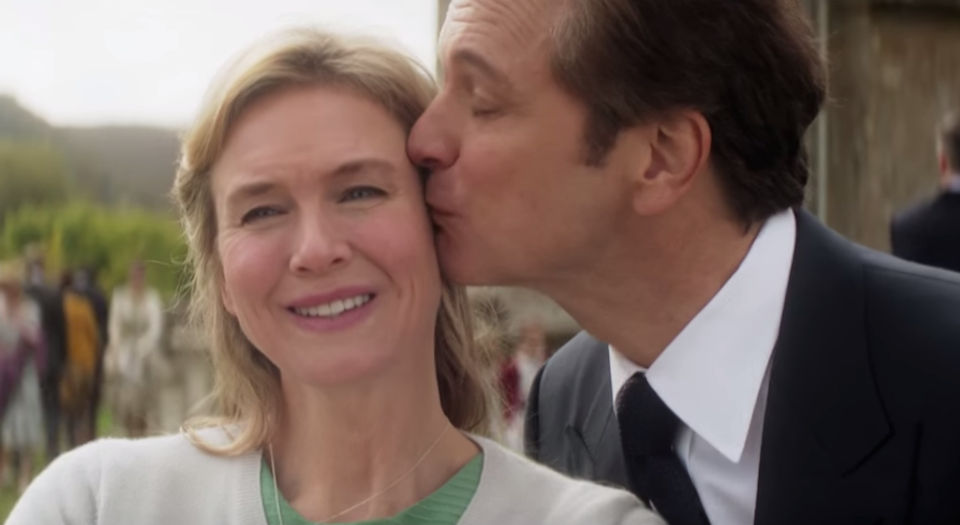 Take Bridget Jones's Diary, remove the sex, cigarettes, alcohol, swearing, and fun, and what do you get? Bridget's latest film: Bridget Jones's Baby.
Bridget Jones's Diary, the first film adaptation of Helen Fielding's series of novels, was just what a romantic comedy should be: funny, rude and full of sex. Bridget was relatable: she smoked like a chimney, drank cheap wine, had a pot belly, and couldn't keep a boyfriend. But, best of all, she was likeable. We've all been Bridget at some point. We've all started the day with a meticulous schedule of healthy eating and exercise, and by 9pm found ourselves halfway through a bottle of wine and a family-size bar of chocolate. She was a cliché, but perfect. I was a big fan.
So it upsets me to say that Bridget Jones's Baby, the third film adaptation, following Bridget Jones: The Edge of Reason (which wasn't too bad), is one of the worst films I've ever seen.
Set more than 10 years after Bridget's second attempt at a relationship with the stiff Mark Darcy (Colin Firth), the film starts with Bridget on her 43rd birthday. But instead of penning a list of men she wants to shag or developing a complex about which underwear is most flattering, Bridget is largely content: she's skinny (immediately lowering her in my estimations) and has a job as a top news producer. To cut a long and rubbish story short: after a fling with an American billionaire (Patrick Dempsey) and a drunken reunion with Mark Darcy, Bridget discovers she's pregnant. The rest of the film is spent with Bridget, the two potential fathers and a very unconvincing baby bump. Bridget Jones has grown up, is happy, and thus is extremely boring.
We've always cringed at Bridget. But in the first two films, we were cringing with her. Here, my friendly embarrassment turned unbearably uncomfortable, as the film tried, and failed, to make Bridget contemporary. In the scene before her and Mark awkwardly fumble around on a four-poster bed, Bridget asks him to dance to 'Gangnam Style' by PSY – a horrendous, faddish pop song from 2012. In its attempt to modernise Bridget, the film dates itself. She goes to Glastonbury, Soul Cycle, drinks green juice and builds IKEA furniture – it's all too much.
Everything fun about Bridget's life is missing from this movie. It's as if she finally read all those life-guidance books from the first two films. She's quit smoking; she doesn't eat (not even one tub of Ben & Jerry's); she wears sensible clothes; we never see her knickers. She even uses eco-friendly condoms. Who is this woman? And what has she done with the miserable, bumbling, cigarette-smoke-engulfed Bridget we loved?
You can't help but feel that this new Bridget has been touched by the political climate outside of the cinema. The self-conscious portrayal of a 43-year-old woman as empowered and capable, rather than the sad sack Bridget's character should be, feels as forced as Renée Zellweger's British accent. The film adaptation is completely different to Fielding's third novel, Bridget Jones: Mad About the Boy, in which Bridget was widowed, 51 and still obsessed with her weight. Now that's a film I'd like to see. Perhaps if screenwriters had allowed Bridget to keep her character traits, and not be so concerned about portraying women nicely, the film might not have stunk.
The acting is terrible, the script dire, the sex scenes dreadful. As much as I dislike Hugh Grant, I have to admit the film suffers without Daniel Cleaver. There is no one to play the bad boy; everyone is too nice. Bridget's choice of man is between the sensible and rich Mark Darcy or Dempsey's sensible and rich Jack Quant. For a film so self-conscious about showing that older women have still got it, there are very few raunchy scenes. Every romantic moment is simpering and painfully English.
In the absence of romance, I hoped the film might at least be funny. But the only time I laughed during Bridget Jones's Baby was when Emma Thompson was on screen. And I don't even like Emma Thompson. Renée Zellweger's Bridget is flat and unconvincing this time. Yes, we don't expect her to be the young, silly overgrown girl we met in 1996, but it's almost as if the 2016 Bridget is a different character entirely. It seems Zellweger is self-conscious about her age showing on camera, so she wears a full face of make-up and fake eyelashes even in scenes where Bridget is meant to be hungover and half-asleep.
This shoddy adaptation has forgotten everything that made Bridget the golden girl of chick-lit. Instead, it tries to produce a kindly representation of life as a middle-aged woman. Who wants to see that? I prefer to remember Bridget as the 30-year-old overemotional, podgy, loveable idiot – not the stick-thin, emotionless bore she's become.
Ella Whelan is assistant editor at spiked. Follow her on Twitter: @Ella_M_Whelan
Watch the trailer for Bridget Jones's Baby:
To enquire about republishing spiked's content, a right to reply or to request a correction, please contact the managing editor, Viv Regan.