The underrated genius of Gene Wilder
He was the missing link between Sergeant Bilko and Seinfeld.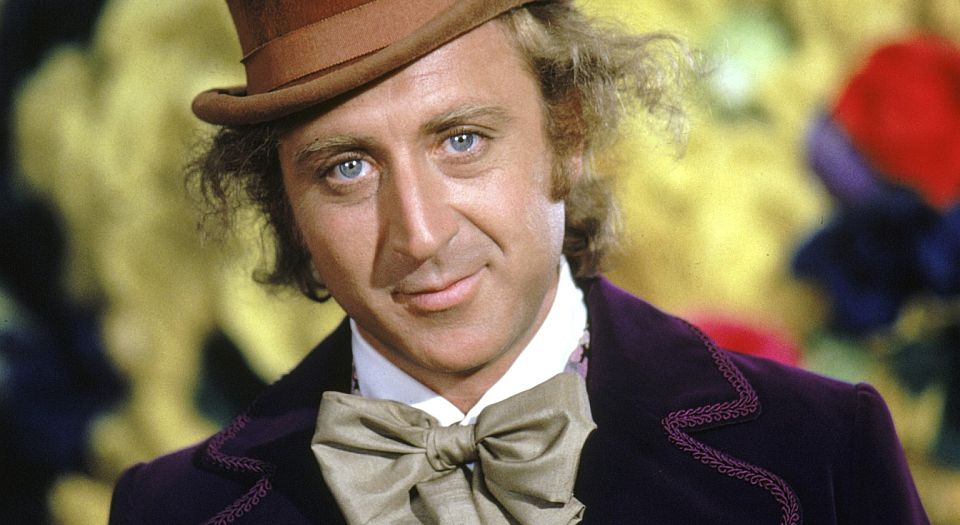 Gene Wilder, who has died at the age of 83, was an underrated comedy genius. He was an actor of extraordinary energy and range, as well as being a screenwriter and film producer. He may not be as iconic as some of his contemporaries, but his film roles remain incredibly memorable. Unlike the more neurotic Woody Allen, Wilder belonged to a tradition of manic American Jewish comics: he was a bridge between Phil Silvers' Sergeant Bilko in the 1950s and Jason Alexander's George Costanza in the 1990s.
Wilder, born Jerome Silberman, made his name in the late Sixties and early Seventies with the help of another giant of American Jewish comedy: Mel Brooks. With Brooks, he made three major hits: The Producers (1967), Blazing Saddles (1974) and Young Frankenstein (1974). The Producers first announced Wilder's talent to the world. In the role of Leo Bloom, the nerdy accountant working for grasping Broadway producer Max Bialystock, he was boundlessly energetic, neurotic, nervy and edgy, but without ever becoming the irritating clown.
Though Wilder's Bloom was a masterclass in physical comedy, utilising his striking features to magnetic effect, there was a subtle intelligence to his performance that was to become his hallmark. It was manic and angst-ridden, yes, but with the controlled aggression of a boxer. Wilder's landmark performance helped make The Producers a staple of Broadway and an American pop culture classic. The fourth season of Larry David's Curb Your Enthusiasm paid tribute to The Producers, with David cast in a new Broadway production. The postmodern twist is that Mel Brooks has chosen David because he is bound to be so awful that the production will flop and The Producers can finally be put to bed.
Wilder's talent for physical comedy was perhaps best utilised in Young Frankenstein, for which Wilder co-wrote the screenplay with Brooks. With blazing blue eyes and electric-shock hair, he lent the part a fizzing intensity. His raving mad act was completely convincing. But there was always more to Wilder than his volcanic energy. His performance in Woody Allen's Everything You Always Wanted to Know About Sex* (*But Were Afraid to Ask) (1972), where he plays the sheep-shagging Dr Ross, was a brilliant work of buttoned-up restraint and repression. And in an Allen film full of repressed characters, this was no mean feat.
Later in his career, Wilder made a series of less successful films. But he could always rely on his long-running partnership with Richard Pryor for box-office hits. However, in films like Silver Streak (1976) and Stir Crazy (1980), their natural comedic chemistry wasn't served well by the material, and the films have aged badly. Wilder could also turn in broad mainstream hits when he wanted to, like The Woman in Red (1984). But, again, these films didn't play to the best of his talents, and they remain minor footnotes to his career.
Of course, it is the role of Willy Wonka, in the big-screen adaptation of Charlie and the Chocolate Factory, that secured Wilder's legend. Roald Dahl's children's stories often had a vicious streak, and Charlie is a case in point. This is the story where children suffer humiliating fates for watching too much TV, chewing gum or eating too much food. Wilder gets the measure of Wonka perfectly, playing him as a seemingly benign man with an unpredictable edge and flashes of menace. He turned Wonka into a Peter Pan figure who'll take you on a bad trip, a young-at-heart jester barely masking a bitter cynicism. It took an intelligent actor to convey such hidden depths, and Wilder dominates that movie.
It doesn't matter that Wilder effectively disappeared from the screen later in life. His top-end performances remain benchmarks of comedy genius. By rights, he should be remembered as the missing link in a grand tradition of madcap Jewish comic actors.
Neil Davenport is a writer based in London.
To enquire about republishing spiked's content, a right to reply or to request a correction, please contact the managing editor, Viv Regan.