Suspended for sins against feminism
The new gender intolerance has claimed another scalp.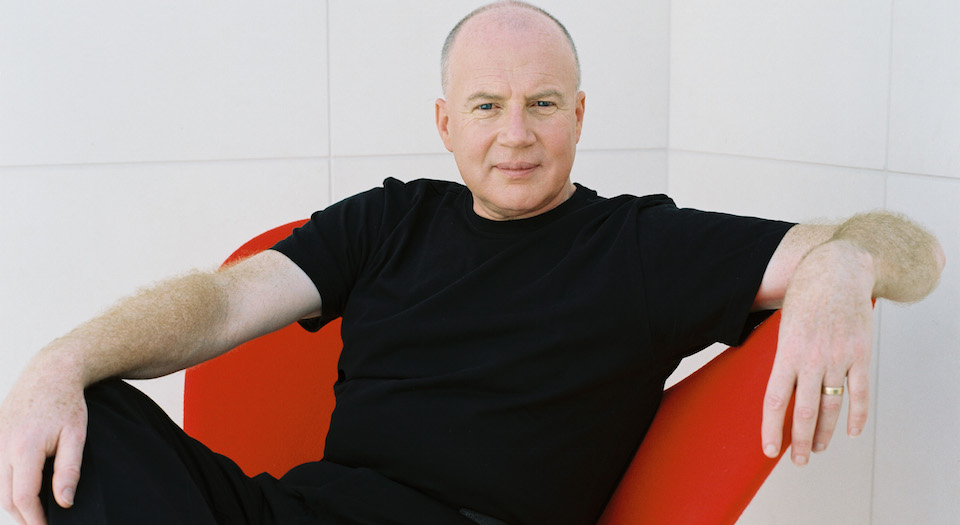 It seems that illiberal liberals have discovered a new type of microaggression: gender-equality denial. Kevin Roberts, former chairman of the advertising agency Saatchi & Saatchi, has been forced to take a leave of absence following his comments on gender equality in the workplace.
You could be forgiven for thinking that Roberts had gone on a rant about women having smaller brains and making sandwiches. But, if you forgive his cursing, Roberts' comments were actually quite boring. In an interview with Business Insider, he said shocking things like, 'I don't think [the lack of women in leadership roles] is a problem' and 'the fucking debate is all over'. He defended his own company, (Saatchi & Saatchi has a 50/50 gender quota scheme) and asserted that the reason more women aren't in top jobs is that they want to be happy rather than rich – hardly scandalous.
But even Roberts' nonchalant lack of interest in gender equality is unacceptable, it seems. Feminists barely had time to hit the keyboards before Roberts had been put on leave with the promise that his position at Saatchi & Saatchi would be reviewed – in other words, he was sacked. Not only that, but Publicis Groupe, the parent company of Saatchi & Saatchi, released a statement damning Roberts' comments and warning its employees that 'diversity and inclusion are business imperatives on which Publicis Groupe will not negotiate'. Yes, that's right, Publicis values diversity and inclusion so much that it will not tolerate diversity or inclusion of political opinion in the workplace.
One of Roberts' harshest critics is Cindy Gallop, an advertising consultant and vocal advocate for gender equality in the workplace. 'White guys can't get away with this any more', she tweeted after Roberts' interview was published. 'Sexism and gender inequality is often unconscious and innate in both men and women', Gallop told The Shriver Report, and this is why we need gender quotas in business. But whose opinion of women's oppression should we believe – the male millionaire's or the female millionaire's?
In fact, both Roberts and Gallop have got it wrong. Roberts may be sick of calls for phantom gender inequalities to be addressed – an issue championed by any public figure looking for Brownie points – but his assertion that women don't want top jobs because they 'simply want to be happy and do great work' is a little naive. Many women will understand that taking a top position will involve a great deal of sacrifice. For instance, many women still have to choose between raising kids and holding down a career, a problem that could be easily fixed with better maternity leave, childcare provision and flexible working hours.
Moreover, Business Insider reported that in the advertising industry, only 11.5 per cent of women are creative directors, which means that there is something stopping women from taking big roles in that sector. It could be because of pressures outside the workplace, or it could be because lots of people don't want a career that consumes all their time. But one thing is for sure – given the current appetite for shaming old white men, it is highly unlikely that women are being stopped from achieving by sexist bosses.
The crazy thing about this whole debacle is that Roberts' comments don't actually harm women. He's obviously a stranger to the factors that shape many women's decisions – he's clearly not had to come home to a kitchen that needs mopping after a long day's work. But all he's really guilty of is not being interested in having a discussion about gender. That's fair enough. Gallop and her feminist supporters however, are undermining women's freedom. In their assertion that women need a leg-up in the workplace, they paint women as incapable of being independent agents in the world. Gallop and other proponents of gender equality believe that women are incapable of forging their own destinies.
We need to remind ourselves that discrimination in the workplace is illegal and that, as Joanna Williams has pointed out on spiked, 'the gender pay gap is dead'. So, in a sense, Roberts is right to wonder why this zombie debate on gender equality is still being rehearsed? It really is all over.
Roberts doesn't want a debate about gender equality, but neither do his critics. Gender equality, it seems, is not up for discussion. Anyone who has criticised the political inadequacies of contemporary feminism knows this. If we want to have a real debate about women's freedom (a discussion on reproductive rights would be a good start), we should have one. But let's stop this pretence of a debate about gender and get serious about defending women's agency and capabilities. That means allowing men like Roberts to have an opinion and to voice it freely without being silenced or sacked.
To enquire about republishing spiked's content, a right to reply or to request a correction, please contact the managing editor, Viv Regan.