On abortion, We Trust Women
Abortion is still a crime in the UK – it's time to change that.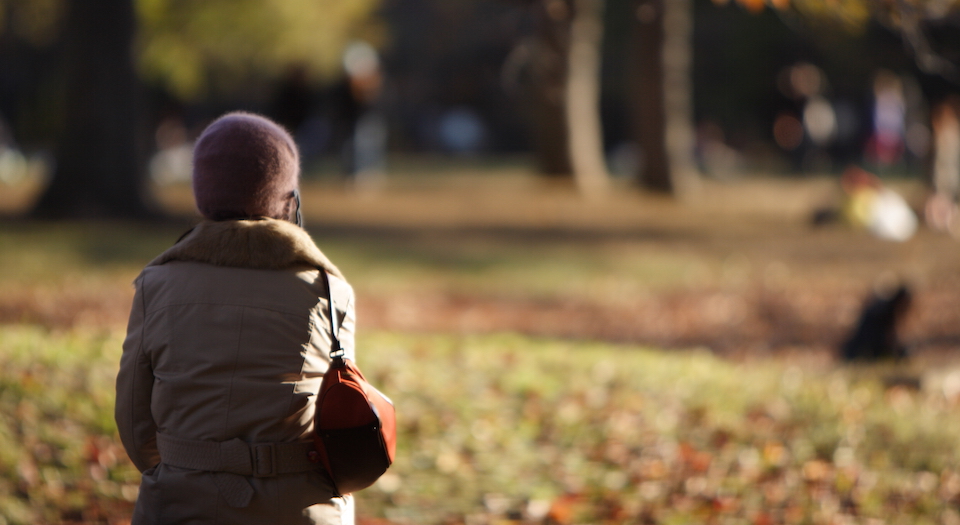 The Daily Mail's attempt to talk up a storm over the Royal College of Midwives' decision to support the British Pregnancy Advisory Service's (bpas) We Trust Women campaign, which aims to decriminalise abortion and scrap the 24-week limit for terminations, backfired somewhat. The Mail wanted to unseat Cathy Warwick, the RCM chief executive, who also serves voluntarily as chair of the bpas board. But instead it prompted one of the richest media discussions about the abortion law that we have seen for some time.
The RCM used the opportunity the Mail-led furore created to explain that midwives support women, not only through the birth of wanted babies, but also when women decide to have abortions. Indeed, more than 50 midwives work in abortion services run by bpas. The RCM's position on abortion, which it re-asserted this week in response to the Mail-sponsored fuss, is a model of pro-choice principle. It set an example to other medical colleges, demonstrating how to behave under the media spotlight – stand firm and argue for what you believe.
In turn, bpas used the opportunity to flesh out the bones of the We Trust Women campaign, which was launched in February. The aim of the campaign is to take abortion out of the criminal law, rendering it subject to the same vast body of regulation that governs all other medical procedures.
Until recently, who knew that abortion was still illegal in Britain? It's prohibited by the 1861 Offences Against the Person Act, which stipulates that any woman who induces her own miscarriage can be sentenced to life in prison. This applies from the moment a fertilised egg implants in her womb to the moment she gives birth. The 1967 Abortion Act, often described as the law that 'legalised abortion', did nothing of the sort. Rather, it created exemptions to prosecution – but only when the procedure was carried out by a doctor (not a nurse or midwife), in a specially licensed clinic or hospital, and then only if two doctors certified that the woman's reasons met certain conditions, and (except in exceptional circumstances) the pregnancy was under 24 weeks gestation.
Any abortions that take place without this authorisation are illegal. So a woman who buys pills online and induces her own abortion can be prosecuted and imprisoned, whether she is three or 33 weeks pregnant. The news of the prosecution in March of a woman in Northern Ireland for inducing her own abortion drew attention to the absence of even limited access to abortion in the one part of the UK. (In Northern Ireland, the exemptions of the 1967 act do not apply.) Another woman in Northern Ireland is awaiting trial – and it is likely that more will follow as women find it easier and cheaper to get abortion pills online than travel to England.
Less attention had been paid to the cases of two English women, both in quite advanced stages of pregnancy, who have been jailed for using abortion pills. It beggars belief that these prosecutions could be judged to be in the public interest. Even Poland, a country which places severe restrictions on abortion, does not send women to prison for deliberately causing their own miscarriages.
In Canada, Sweden and Australia, abortion has been taken out of the criminal law. Robust professional guidance – rather than the criminal code – covers all abortions, including those after 24 weeks. Abortion is treated as a healthcare issue, and regulated accordingly, with professional sanctions against those deemed to have acted outside recognised ethical practice.
There is no reason to believe the same would not happen in the UK if abortion was decriminalised. The vast majority of abortions in the UK – 91 per cent – are carried out at under 12 weeks. Just two per cent are carried out after 20 weeks. Women do not want later abortions, and doctors do not perform them except in exceptional circumstances.
Removing abortion from the criminal law would not change this. No woman turns up at 30 weeks pregnant requesting an abortion because she's a bit weary of it all; and no doctor would perform an abortion on that basis. To suggest otherwise is absurd and offensive to both women and those who care for them. It is worth recognising that before 1990 Scotland did not have an upper time limit, yet this made no difference to the negligible number of later abortions.
So why is decriminalisation necessary and important? The answer is simple. Women should be able to decide for themselves if, when and with whom they have children. Abortion is mainly used as a safe, back-up method of birth control, when contraception fails or when we fail to use it. This is implicitly recognised by policymakers and politicians, and it is time for the hypocrisy of the law to end.
Abortion regulated by professional, medical guidance (just like other procedures) would mean abortion could be provided in the most female-centred, clinically effective way possible. There is absolutely no clinical need for women to have to obtain the permission of two doctors before undergoing an abortion, and this has the potential to build in needless delays for those who are sure of their decision. Furthermore, it is insulting and demeaning for women to have to justify their personal reproductive choices.
Most early terminations are now medical abortions, which involve taking two sets of drugs. Yet, while in other countries (including the US, France and Sweden) women are able to take the medication at home once it has been prescribed, women in the UK are forced by our laws to attend multiple appointments. They are legally obliged to put the pills in their vaginas in a licensed clinic, before rushing home to pass the pregnancy. They cannot time their treatment around work or childcare commitments. Our current laws also inhibit the full development of nurse- and midwife-led services that we see in other areas of healthcare. And the threat of prosecution, which is unique to abortion procedures, puts much-needed doctors off training in this field. This, too, is not good for women.
Decriminalising abortion would mean no woman could go to prison for ending a pregnancy. Taking abortion out of criminal law would also make a principled statement about how we see women today – as individuals capable of making their own decisions and trusted to do so.
To enquire about republishing spiked's content, a right to reply or to request a correction, please contact the managing editor, Viv Regan.