HB2: politics goes down the toilet
The debate over transgender bathrooms reveals the madness of identity politics.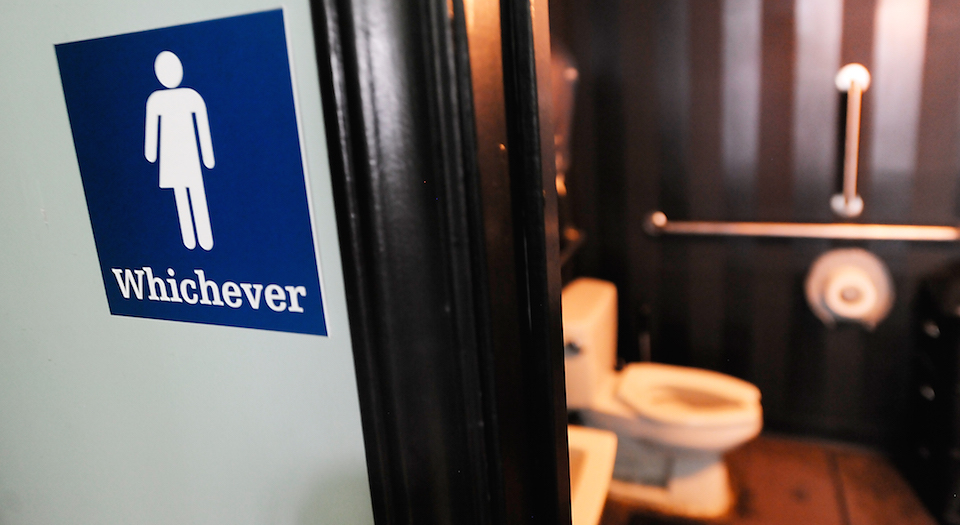 On 23 March, the general assembly of Charlotte, North Carolina, passed the House Bill Two (HB2), reversing a previous ordinance that allowed transgender people to use the bathroom they felt corresponded with their gender identity.
Since then, HB2 has sparked national outcry – with Paypal, Pepsi and the NBA publicly calling for it to be scrapped. Last Monday, US attorney general Loretta Lynch, who was born in North Carolina, expressed her support for the trans protesters: 'No matter how isolated or scared you may feel today, the Department of Justice and the entire Obama administration wants you to know that we see you; we stand with you; and we will do everything we can to protect you going forward. Please know that history is on your side.'
HB2 has been defended by its supporters as a means of protecting women and children from people who would abuse the right to enter female bathrooms. This reactionary view mirrors the way that gay men were often labelled perverts, child abusers and moral degenerates not so long ago. It also assumes that women are incapable of dealing with a genuinely pervy intruder themselves.
It's completely ridiculous for the state to stipulate where people may use the bathroom. Proponents of HB2 are blind to the fact that many women use the men's on a busy night out, or that many small restaurants and clubs will often have one set of unisex toilets, which people already share quite happily. It is bizarre that North Carolina now has a law about toilets levelled against a tiny minority group.
Many have publicly denounced the situation in Charlotte. HB2 has provided an opportunity for companies and public figures to display just how okay they are with transgenderism. Some argue that trans people are being denied a basic human right (even though they can still use a toilet, just not one with their preferred symbol), and apparently, as a result, suicide hotline calls have doubled. But the fact that this has become an international news story is still bizarre. Why are we suddenly so worried about where people go for a piss?
Here it's worth remembering that it was transgender politics that first politicised this most mundane area of daily life. After all, it was the original Charlotte ordinance, passed earlier this year, that first turned bathrooms into a political issue by telling businesses in Charlotte to allow transgender people to use a bathroom of their choosing.
This is why those criticising HB2 are highly hypocritical. Listen, for instance, to Loretta Lynch's criticism of HB2: 'None of us can stand by when a state enters the business of legislating identity and insists that a person pretend to be something they are not.' Surely it was the Charlotte ordinance that first started 'legislating identity' in terms of bathrooms.
Trans people remain a tiny minority in the population at large, and, while they should be free to live their lives in the way that they choose, they cannot expect to be given special treatment. A transgender person should not face legal repercussions for entering the 'wrong' bathroom. But, equally, there should not be a law that enshrines a transgender person's right to do so without question.
What we're seeing in North Carolina is just another battle in the Culture Wars, with each side using the law to further their respective social agendas. One side is treating transgender people like potential perverts, and the other, the trans community and its supporters, is treating the rest of us like potential bigots. Surely we can all agree that where people choose to piss is none of the state's business.
Ella Whelan is assistant editor at spiked. Follow her on Twitter: @Ella_M_Whelan
To enquire about republishing spiked's content, a right to reply or to request a correction, please contact the managing editor, Viv Regan.