We need real public health
Public health was once about saving us from illness, not from ourselves.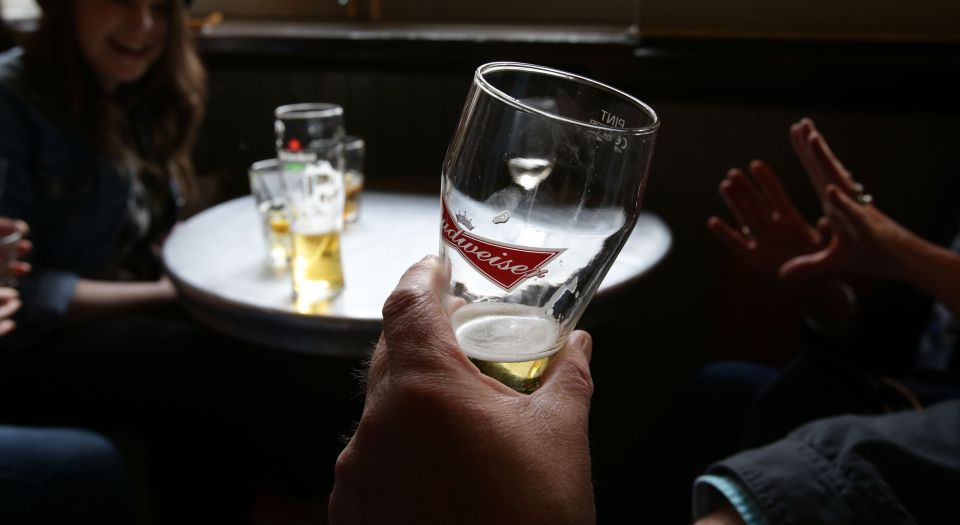 From pronouncements from the UK's chief medical officers last week on how many units of alcohol it is safe to drink (none apparently) to the ongoing panic-mongering about the non-existent dangers of vaping – which, I'd argue, is potentially the biggest contributor to improving the public's health in a generation – public-health busybodies have been making a bit of a show of themselves recently. They seem hell-bent on banning anything that even looks like a threat to public health – even when it plainly isn't.
But what is public health anyway? Is it really about guilt-tripping us over our festive indulgences this Dry January? Or about banning two-for-one food promotions and calling for a sugar tax to tackle obesity? Or about supporting mothers to breastfeed their babies in public? Well, public health used to be about scientific breakthroughs, sanitation and slum-clearance. It was about building massive infrastructure like the sewers that carried away the stench and disease that blighted 19th-century London. It was about mass vaccination against once-killer diseases. In other words, it was about big, far-reaching changes that helped us to live longer, happier, healthier lives.
Today's campaigners, by contrast, are obsessed with intervening in the minutiae of our once-private, everyday lives. Even the genuinely big threats to our health, like diabetes, which is thought to affect more than four million people in Britain, are framed as a problem of lifestyle, and become another opportunity to lecture the obese masses. Diabetes is not, according to today's public-health campaigners, a challenge to be met by medical science – not to mention a side effect of living in an ageing and well-fed society, made possible in no small part by historic public-health interventions. Instead, they argue, on very dubious grounds, that our unhealthy diets, lifestyles and childrearing choices will lead to disease, death and disadvantage. That is, unless the fear and anxiety generated by public-health campaigns (otherwise known as 'awareness-raising') persuade us to take the official advice and change our ways.
Indeed, what really drives the officially endorsed breast-is-best campaign is not support for women's right to breastfeed – it is contempt for women's right to bottle-feed – the allegedly less-healthy alternative. There is no campaign to destigmatise those mothers who would rather not go through the discomfort and exhaustion of 'natural' feeding, and who opt for the convenience of bottle-feeding their babies with formula milk instead.
Not only is this sort of hectoring objectionable in itself, but this petty, paternalistic turn, in which public health has become synonymous with intrusive meddling in people's lives, is also, to my mind, not a good use of public money. It was announced in the last Comprehensive Spending Review that the NHS budget is to rise over the next few years – not least to get cash to the increasing numbers of hospital trusts which are in serious financial trouble. However, the £15 billion of the Department of Health's annual £116 billion budget which is spent on particular departments and quangos, including Health Education England and Public Health England, is to be cut by a quarter.
It is not clear how this will impact on public-health activities. Public health is more than the projects backed by the Department of Health, with other government departments and the charity sector also being keen advocates of protecting us from ourselves. But the threat of cuts to student nurses' bursaries, which brought them on to the streets at the weekend, can only make the existing nurse shortage that much worse. Add to that the junior doctors' strike over seven-day working, planned for tomorrow, and you get a sense of the real crisis facing the public's health.
While blaming people's unhealthy lifestyles for the crisis in the NHS is commonplace, there is a growing recognition that practical initiatives designed to prevent ill-health can also have a real impact on the wider health economy. By, for instance, reducing the incidence of falls and infections among the older population, or improving the management of long-term conditions, which too often end in a deterioration that can easily rob people of their independence, we can avoid the expense of hospital admissions and residential care down the line.
Public health as it stands today rides roughshod over people's liberty. And this is all despite the fact that it is our longevity, rather than our lifestyles, which poses the biggest challenge to provision today. It is the side-effects of getting older, brought about by the past gains of public health, and the costs that come with treating serious conditions that people used to die from, that are responsible for bankrupting the system.
Beyond the billions supposedly spent on it, the biggest cost of public health today is the continual undermining of personal autonomy and our capacity to make our own choices. The sooner public health stops patronising people, leaves us alone to run our own lives and gets back to focusing on those interventions that really make a difference, the better.
To enquire about republishing spiked's content, a right to reply or to request a correction, please contact the managing editor, Viv Regan.