Who cares how many women are in the Corbyn cabinet?
The idea that biology trumps brains is the real scandal here.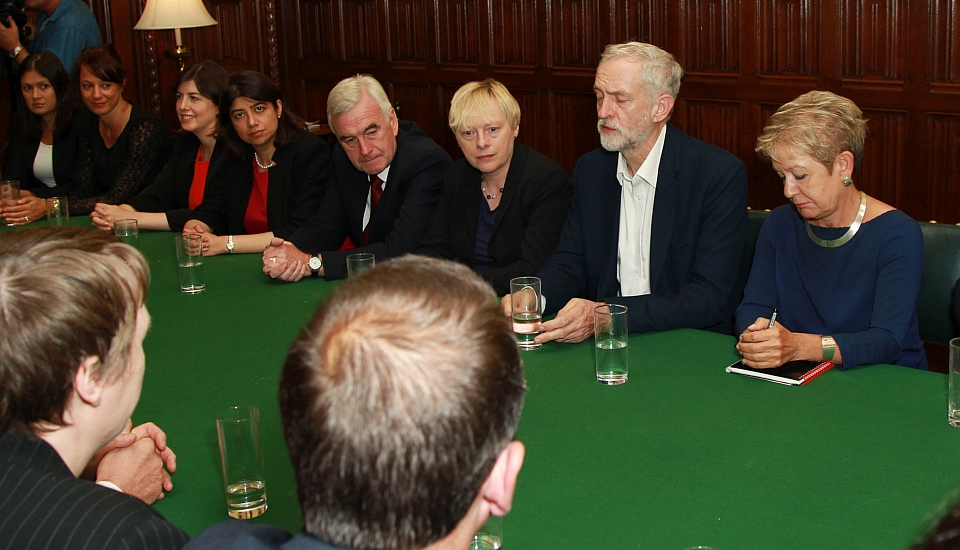 A political event is never complete without some handwringing over diversity, equality and representation. However, you would never have guessed that new Labour leader Jeremy Corbyn would be on the receiving end of such criticism. After making a big fuss on the campaign trail about having half of his shadow cabinet made up of women, some of his supporters were left stunned yesterday when it was revealed that he'd given the top five jobs to men.
To say that feminists were disappointed with Corbyn's selection is an understatement. In fact, Corbyn's lack of women has dominated the news since he was elected. Suzanne Moore dubbed it 'brocialism', while the leader of the Women's Equality Party, Sophie Walker, advised women to give up on Labour and join her and Sandi Toksvig's feminist-lite outfit. In barely 24 hours, Corbyn has been stripped of his feminist credentials, and derided on Twitter under the hashtag #notforgirls.
Putting aside the fact that Corbyn made good with his promise for a half-female shadow cabinet, complete with twin sisters, the furore is extremely telling. His critics seem to think that the mere presence of women in politics is favourable. They either believe that women make politics friendlier and more accessible – as epitomised by that hug between Natalie Bennett, Nicola Sturgeon and Leanne Wood during the General Election – or that women have a political insight, particularly on women's issues, that men lack: a sentiment summed up by Harriet Harman's pink buses, which were sent out during the General Election campaign to engage women in political discussions.
Arguing that women improve politics purely because they are female is reactionary. It comes from the same determinist logic that insisted women were not fit for political life in the first place. Imagining female politicians as motherly figures who will smooth over political differences, calm down the braying boys of Westminster and soothe the general public with warm interviews and friendly handshakes is like something straight out of the 1950s.
Similarly, the idea that only women are able to fight for women's causes is bizarre. However, it is a popular idea within the modern politics of privilege, in which feminists and various other so-called liberation groups claim that your background and your biology determine both your political beliefs and your ability to operate in public life. Women, in particular, are seen as needing a leg-up in order to assert themselves in male-dominated fields. As a result, political tokenism is demanded by feminists, despite the insulting suggestion that women can't make themselves heard in a room full of men without artificial support. Women are continuously painted as weak and feeble, not by men in a man's world, but by feminists obsessed with gender quotas. This is an idea that Corbyn has been too willing to indulge.
What all of this misses is that even if Corbyn had given more top jobs to women, this wouldn't have automatically made his politics pro-women. As I've written before on spiked, Corbyn's proposed policies would invite greater intervention into women's lives and further controls on our social interactions, while undermining our ability to hold our own as autonomous individuals.
Women should balk at the suggestion that their biology matters more than their brains. The idea that pink-washing politics will reinvigorate Westminster is deeply insulting. If one of Corbyn's appointees decided to put forward some genuinely progressive policies, if just one of them called for the decriminalisation of abortion or an end to the policing of pregnant women, perhaps I'd be more interested in who sits in what seat on Corbyn's frontbench. If that day ever comes, I wouldn't care if they were wearing skirts or trousers.
Ella Whelan is staff writer at spiked.
Ella is chairing the discussion 'Campus Wars: safe or sanitised?' at the Battle of Ideas festival in London on Saturday 17 October. Get your tickets here.
Picture by: PA Images
To enquire about republishing spiked's content, a right to reply or to request a correction, please contact the managing editor, Viv Regan.