How English libel laws dent free speech across the globe
A Russian case heard in London exposed the unjustness of our laws.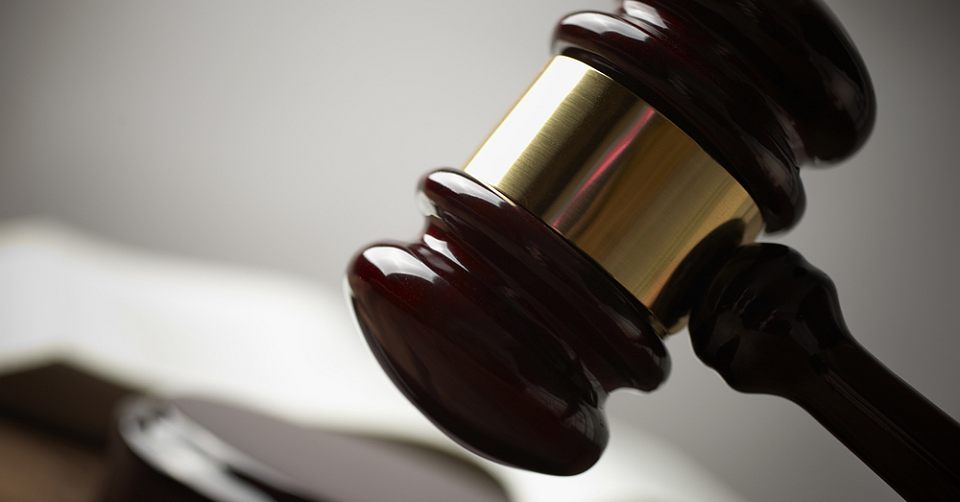 On 16 July, Justice Warby awarded a wealthy businessman £110,000 in libel damages at the High Court in London. The judgement was greeted by the victorious legal team as 'one of the highest awards seen for [UK] libel cases in recent times'. What was also notable about this case was that the libel in question involved two Russian nationals, was only reported on in Russian by Russian news stations, and had already been rejected by the prosecutor-general of Russia.
Libel tourism, whereby foreign claimants use England's strict interpretation of libel laws to increase the chance of a favourable outcome, was supposed to have been stopped by the UK Defamation Act 2013. But this libel ruling in favour of Vladimir Sloutsker, a former Russian senator now resident in Israel, against Olga Romanova, a Russian journalist for Novaya Gazeta, who, according to her lawyer, can hardly speak English, suggests that English libel courts remain attractive to the world's rich and powerful.
The background to the Sloutsker case centres on Romanova's husband, Alexei Kozlov, a former business associate of Sloutsker. The pair had a disagreement over the ownership of one of their shared businesses, and Kozlov was later convicted of fraud.
The High Court ruled that, during her husband's imprisonment, Romanova libelled Sloutsker on four separate occasions by claiming Sloutsker had hired a Federal Security Service (FSB) hitman to kill Kozlov while he was being transferred to court, and that he had bribed the local district court in Russia to overturn an appeal against Kozlov's conviction. Romanova made the claims in a blog post published on the website of the Moscow-based radio station Echo of Moscow, two articles that appeared on the website Gazeta.ru, and a programme broadcast on Radio Liberty.
Rogue elements of the FSB are always the Big Bad Wolf in the Russian court cases heard in the UK, and Romanova's claims certainly warrant scepticism. She has never produced any evidence to back up her accusations against Sloutsker, or supplied any witnesses in court to support her story. Sloutsker's legal team was also able to find evidence that Romanova had previously claimed it was the FSB, acting on President Vladimir Putin's orders, that had ordered the attempted hit on Kozlov.
Any fair reading of the court judgements shows that justice was done by ruling in favour of Sloutsker. However, whether justice was 'seen to be done' is another matter. Romanova was unable to defend her claims or provide witnesses, owing to the proceedings against her taking place in London rather than Moscow.
'This ruling is a classic example of a judge only hearing one side of the story', Peter Noorlander of the Media Legal Defence Initiative told spiked. 'The judge only heard from Sloutsker's lawyers while Romanova had neither the means nor the opportunity to support her case.' Noorlander knows about this case better than most. He was part of the pro-bono legal team desperately trying to cobble together a defence for Romanova in the UK court proceedings. It failed, and, in what must be the mother of all walkovers, Romanova 'did not appear [in court] and was not represented'.
According to Noorlander, Romanova was not represented in the UK as it was an entirely foreign jurisdiction for her and for any witnesses she might have been able to draw on. Noorlander also might have added that the UK was a decidedly odd jurisdiction in which to hear the claims, given that on two of the four counts of libel, only 0.6 to 0.7 per cent of the audience for the claims could conceivably have come from the UK. Sloutsker's links to the UK consisted of him visiting the country 16 times in the past five years and having a vague 'intention in the future to move his family to London'.
But it was this decision to conduct the trial in the UK courts that effectively denied Romanova an opportunity to make her case. '[Sloutsker's legal team] blithely stated that it only costs £250 for a return flight from Moscow, but how is she supposed to get a visa?', continued Noorlander. 'Is she going to ask an immigration official for a visa to defend her claims that the FSB tried to kill her husband. The immigration authorities would laugh in her face.'
Romanova's situation with the Russian authorities was not helped by her husband's imprisonment. During his incarceration, Kozlov had been on hunger strike and has been moved to 11 different prisons. At one point, he even shared a cell with Sergei Magnitsky, the Russian accountant whose death in custody in 2009 generated international media attention and prompted the US to issue sanctions against Russian officials. Romanova has claimed she had to pay bribes to prevent her husband suffering the same fate as Magnitsky.
As a result of being unable to attend court, a lot of the trial focused on why Romanova was not participating in proceedings. Justice Warby noted that Romanova was previously a correspondent for the US magazine Euromoney and could presumably speak English. It was also pointed out that Romanova and her husband lived in an expensive district of Moscow and should therefore have been able to afford legal support.
But, as Noorlander explained, Romanova was a Russian source for Euromoney and had only ever written in Russian. And, as for money, her family had lost most of its income following her husband's imprisonment, plus Kozlov and Romanova separated some time ago. These points would presumably have made more of an impact if Noorlander had been able to make them in court.
What is even more troubling about the fact this case was heard in an English court is that Sloutsker had originally filed a criminal suit against Romanova in Russia, where presumably the majority of the remaining 99.3 per cent of readers of her articles were based. The Russian prosecutor-general turned the case down.
This judgement, issued in an English court, is now likely to chill press freedom in Russia still further. For example, Romanova's newspaper, Novaya Gazeta, made famous by the anti-Putin campaigning journalism of the murdered Anna Politkovskaya, is openly wondering how to continue. After all, it now has not only to put up with internal pressure from the Russian state, but also with the prospect of libel actions in the UK.
Sloutsker himself is hardly an advocate of robust reporting. His lawyers sought further damages from Romanova on the basis that Russian newspapers had reported on the libel proceedings in the UK, and as a senator he had sought to introduce a Leveson-style state registry of all websites with over 1,000 hits as part of an attempt to subject Russia's blogosphere to closer scrutiny.
The Sloutsker ruling shows the immense threat English libel law poses to any sense of observable justice. It has demonstrably prevented a defendant from providing any form of coherent defence; it has stifled reporting in Russia, a nation where reporters genuinely face a threat to their safety; and it has contributed to the perception that true justice is hard to come by in the UK courts. As parliament's culture, media and sport select committee lamented when the US was forced to pass legislation to protect its citizens from similar rulings: '[It is an] embarrassment… that legislators in the United States should feel the need to take retaliatory steps to protect freedom of speech from what they view as unreasonable attack by judgements in the UK courts.'
Henry Williams is a writer based in London.
To enquire about republishing spiked's content, a right to reply or to request a correction, please contact the managing editor, Viv Regan.