Joy Division: transmissions from an edgier era
The nostalgia for Eighties alt culture reflects how pale public life is today.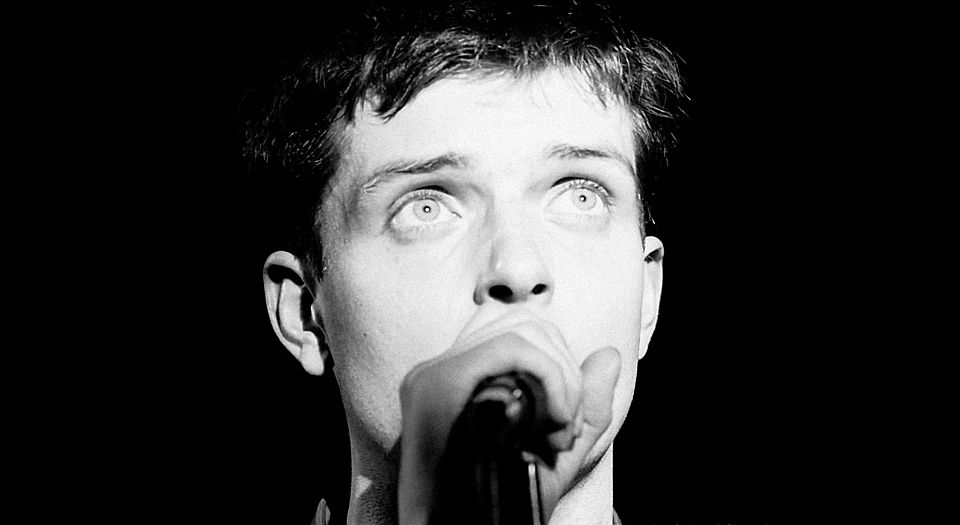 In an era of ubiquitous alt-music anniversaries, it's hard to be moved by yet another commemoration. But this month does stand out. May marks the thirty-fifth anniversary of the suicide of Ian Curtis, the frontman of post-punk heroes Joy Division, whose second and last album, Closer, was released only a few months after his death. This anniversary has coincided with the news that Curtis's marital home in Macclesfield is to be turned into a museum. What's more, in order to mark the anniversary, Peter Hook, the Joy Division bassist and estranged New Order member, played Joy Division's entire back catalogue at a special show in Macclesfield this month, with his band the Light.
Joy Division nostalgia has been riding high in recent years. There's been not one but three Joy Division-related films over the past decade. As time marches on, the adulation of the band seems to grow exponentially.
It's easy to understand why Joy Division's slim back catalogue has stood the test of time. The band's 1979 debut album, Unknown Pleasures, sounded like nothing that came before it. Its striking originality sprung from its ability to sound austere, yet beautiful; spacious, yet claustrophobic. It was neither rooted in the analogue production values of the Seventies, nor was it a harbinger of the Eighties bombast to come. In singer Ian Curtis, Joy Division were blessed with a supremely charismatic frontman who possessed a stentorian voice that was closer to Elvis Presley than John Lydon.
At this stage, it is mandatory to mention the sound-sculpting genius of producer Martin Hannett, whose unorthodox production housed Joy Division's music in a precise but spooky setting. But the often prickly Peter Hook is known to get irritated when Hannett's engineering skills are elevated over Joy Division's talent, and he has a point. Joy Division's songs had an unsettling power and force all of their own that emerged when the band performed them live.
Releasing a thunderbolt like Unknown Pleasures would have been enough of an achievement for most bands. But following that up with the even more intense and beautiful Closer sealed Joy Division's status as a once-in-a-lifetime ensemble. Ian Curtis's death a few weeks before Closer's release, combined with the posthumous release of the band's only hit and certified classic, 'Love Will Tear Us Apart', meant Joy Division's brief existence was always destined to be endlessly pored over and celebrated.
It's worth pointing out that Joy Division's hallowed status was assigned to them almost immediately after their demise. U2's debut album, Boy, the Jam's Sound Affects and Echo & the Bunnymen's Heaven Up Here all took their cue from Unknown Pleasures. In the wake of Joy Division's break-up, enjoyably earnest and iconoclastic music journalists, such as the NME's Paul Morley and Sounds's Dave McCullough, served up 'Ian Curtis died for you' melodrama on the printed page.
Alternative rock music has always had an ephemeral, here-today-gone-tomorrow nature. Thus, Joy Division's continued impact 35 years on is a testament to the unparalleled brilliance of their two albums. These albums demonstrate how 'classic' status is assigned – not by music critics or TV producers, but by us, through a democratic public discussion about what we think should be deemed excellent. In the overcrowded pantheon of noisy guitar bands, the ability to stand out for so long takes on an even greater significance. It is worth remembering, too, that Joy Division didn't even reach the same level of commercial success as, say, the Smiths. Joy Division continue to have an impact solely because new generations continue to have their ears poleaxed every time 'Transmission' receives an airing on 6music.
Nevertheless, it is peculiar that one of the most daring and future-sounding groups of its time should end up being a posterboy for the current era of pop revivals and reissues. Throughout much of the Eighties, New Order, the band that emerged after Joy Division's demise, refused to play on the legacy of Joy Division and, as was typical of the time, would only play their current or new material. Nostalgia was rightly considered to be the kiss of death; New Order thought that playing old Joy Division songs would be an insult to Curtis's creative memory. When New Order eventually started to drop 'Atmosphere' and 'Love Will Tear Us Apart' into their set, and Peter Hook began touring entire Joy Division albums, it signalled an extraordinary sea change. Now, nearly every band from the post-punk period has reformed, reissued classic albums and released new material, to varying degrees of success.
It would be easy, lazy and wrong to declare that the ongoing fixation with bands like Joy Division is – yawn – because there's little new music worth listening to today. Journalists on Pitchfork would certainly disagree; the sound-bending adventures to be found in twisted R&B, grime, dubstep or chillwave demonstrate that aural innovation isn't in short supply today. But the nostalgia for Joy Division is, in part, a nostalgia for a more dramatic and exciting era. The edgier nature of Eighties public life stands in stark contrast to the sanitised, cautious and overregulated public life of the present day. This is why there have been so many Joy Division films, not to mention dozens of BBC 4 documentaries on subcultures from the Eighties. They allow viewers to bask in a more confident, arty, dramatic and unpredictable era.
When listening to bands like Joy Division, older generations experience a sense of loss at the chain-smoking, rough-hewn charms of Old Britain, while, for younger generations, filled with spirit and a lust for adventure, the era from which Joy Division sprang seems potent, exotic and full of possibilities. The nostalgia for post-punk reflects a forlorn realisation that the substance in British politics, art and culture has gone the same way as the mining industry. Alternative pop music no longer has the same impact on public life, and creative subcultures don't exist in the way they did 30 or 40 years ago. The turbulent, post-imperial era of the Seventies and Eighties is as thrillingly alien to modern listeners as is Joy Division's electrifying music itself.
Neil Davenport is a writer and education consultant based in London.
To enquire about republishing spiked's content, a right to reply or to request a correction, please contact the managing editor, Viv Regan.