Kick the cops out of the election campaign
The investigation of Jim Wells is the behaviour of a police state.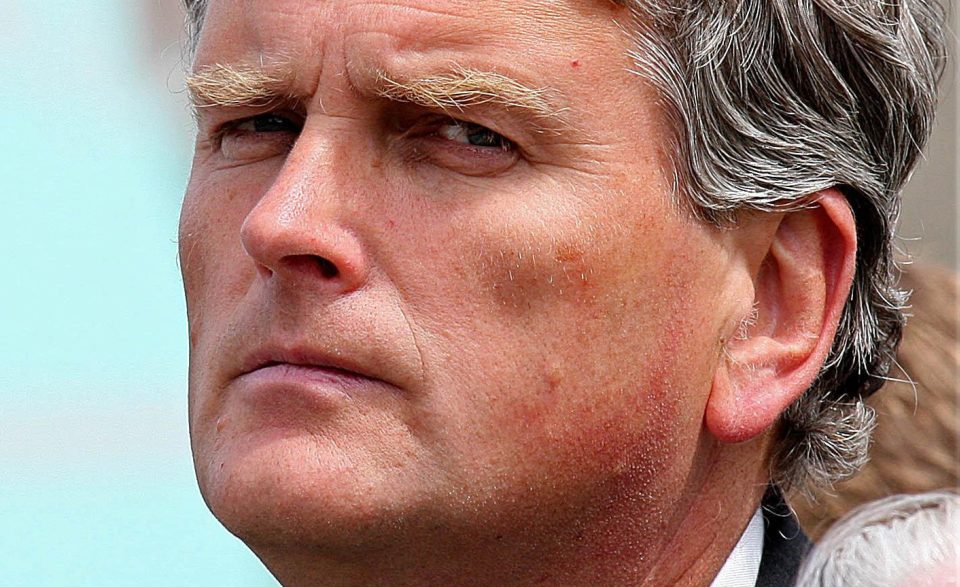 When we hear stories about the police in faraway states poking their noses – or truncheons – into election campaigns, we balk. The cops, we believe, have no business using either pressure or threats against candidates standing for election. For the police to monitor what candidates say, to keep a check on the political positions they put forward and tell them off if their positions are 'wrong', is an intolerable intervention by the armed wing of the state into what ought to be a free and open debate between aspiring political representatives and the public.
Well, it's no longer only tinpot nations overseas where the police barge into the electoral arena. It has now happened on Britain. This week. Ahead of the General Election on 7 May. The police have announced that they are investigating one of the people campaigning for a seat, not for anything he did, not for any crime against a person or property, but for something he said, for a political position he put forward during an election debate.
The man in question is Jim Wells, health minister for Northern Ireland and a leading member of the right-wing, socially conservative Democratic Unionist Party. Wells is the DUP candidate for South Down on 7 May. At the end of last week, at a hustings event at which he sought to drum up support, Wells offered his views on gay marriage and gay parenting. He said: 'You don't bring a child up in a homosexual relationship. That child is far more likely to be abused and neglected.' Outrage ensued, and Wells quickly backtracked. He said he wasn't talking about all homosexual relationships but about 'unstable relationships'. That wasn't enough and eventually he publicly apologised, as is the fashion today, for the 'offence and deep concern' his comments caused. But it gets worse. The police in Northern Ireland have now announced that they are investigating his comments.
After receiving complaints from members of the public about 'hate speech', the police say they are 'investigating comments made by Mr Wells'. They have even visited the venue where the hustings debate was held – St Patrick's Centre in Downpatrick – to gather evidence and speak to concerned citizens.
This is an outrage. It is the behaviour of a police state. For the police to treat the expression of a moral viewpoint during a hustings as a criminal matter calls into question the independence of the political realm in Britain and the right of voters, rather than coppers, to determine which views are acceptable and supportable and which are not. The treatment of a hustings debate as a crime scene, and the words spoken there as requiring investigation, represents an unacceptable intervention into the pre-election free flow of ideas. Anyone who values democracy should view this action by the police as way more offensive than what Wells actually said, whether you agree with him or not, for it brings to mind the behaviour of state forces in Zimbabwe or Syria or other nations in which state heavies criminalise and punish the expression of certain political views.
Some will say, 'Ah, but in those nations it is radical or democratic views that tend to be policed, especially during election campaigns, whereas here the police are investigating an aspiring MP's homophobic comments'. But this makes no difference, none at all. The principle that has been violated is the same in both cases: the political sphere, the world of arguments and positions and policies that only we the people should get to rule on, has been thrown open to the police, with ideas treated as potential crimes, and the acceptability of an idea left to the police to judge.
Yet what has been the reaction to this police-state behaviour, this Mugabe-style intolerance in Downpatrick? Everyone from Nick Clegg to Martin McGuinness is arguing that Wells should go, that he is no longer fit for public office. So let the police boot him out; let cops expel him from the public sphere. This reveals two very worrying things. Firstly, that gay rights have become one of the key justifications for authoritarianism in the 21st century, where anyone who criticises any aspect of gay lifestyles can expect to find himself treated in a way that gays once were: as a pariah, possibly even as mentally ill, as a potential criminal who must be handed over to the police. How sad that the once liberatory politics of gay rights should now lend itself so pliantly to the enforcement of a new moral conformism and to the punishment of anyone who refuses to celebrate all aspects of gayness and the modern ideology of diversity. And the second thing revealed by the Wells police scandal – for it is a scandal – is how unseriously so many politicos and media people treat democracy today. They call for Wells to be punished, when they should be asking what the hell the police are doing in the political realm of hustings, discussion and voting. Don't dismiss Wells – dismiss the cops, from every zone, every area, every nook of this election campaign.
Brendan O'Neill is editor of spiked.
Picture by: PA Images.
To enquire about republishing spiked's content, a right to reply or to request a correction, please contact the managing editor, Viv Regan.