No More Page 3 is no victory for women
I find the censorious campaign against Page 3 far more offensive than a pair of tits.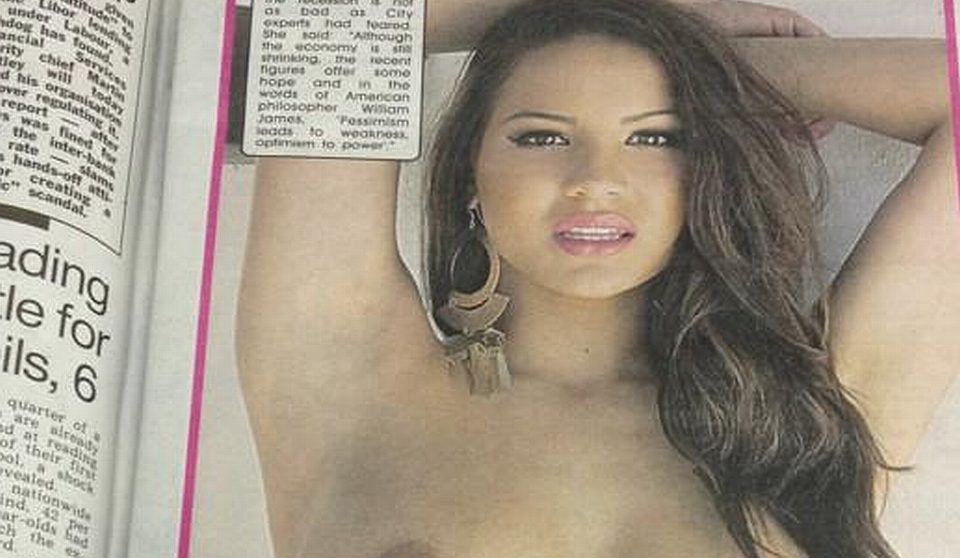 This week, the Sun newspaper went to print without its infamous pair on Page 3.
Celebrities in lingerie and bikinis take the place of topless models in the print version, while the boobs are still available online. Cue victory cries and tears of joy from the No More Page 3 campaign, which gushed on Twitter: 'The wall of love coming our way is really powerful this morning! Thank you all. Best Tuesday ever!'
However, not all women are behind this 'wall of love'. Describing the campaigners as 'comfy shoe-wearing, no bra-wearing, man-haters', several Page 3 models spoke out against the Sun's decision to drop Page 3, and denied feminist tweeters' claims that Page 3 models were victims.
I see three more reasons, beyond the No More Page 3 campaign being hugely patronising, why the removal of tits from the Sun's print version is nothing to celebrate. Firstly, in terms of the argument that Page 3 objectifies women, there surely isn't much difference between a scantily clad woman and a scantily half-clad woman. The Sun is now covering breasts with a few triangles of lycra, and surely that means, according to campaigners' own logic, that viewers are still objectifying women – unless the secret to women's liberation lies in concealed nipples.
Secondly, the campaigners behind No More Page 3 are hailing this not only as a victory over the Sun, but also as a victory over Sun readers. This willingness to play the victim while stamping pedicured feet on supposedly grubby tabloid readers is far more disgusting than a morning ogle. The miserable idea that working-class men need to be shielded from bare breasts to save them from a lifetime of misogyny is not only bizarre; it also indicates the deep-seated snobbery of these campaigners.
Lastly, I find myself nodding along to the campaign slogan of the whinge brigade, 'boobs aren't news'. This is not because I support No More Page 3; it's because I am utterly bored by the croc-wearing feminists now clogging up the week's news bulletins talking about tits.
How many women actually give a toss about topless women in a newspaper? The removal of Page 3 is not progress for womankind. Rather, it treats women like mousey damsels in distress, doomed to be blu-tacked to the garage door or passed around the mini-cab office. The No More Page 3 campaign is an insult to both sexes and, most of all, it shows up feminists today to be little more than nagging, censorious whiners.
Ella Whelan is a writer based in London.
To enquire about republishing spiked's content, a right to reply or to request a correction, please contact the managing editor, Viv Regan.