Female students are not damsels in distress
It's a weird feminism that encourages women to think of themselves as weak.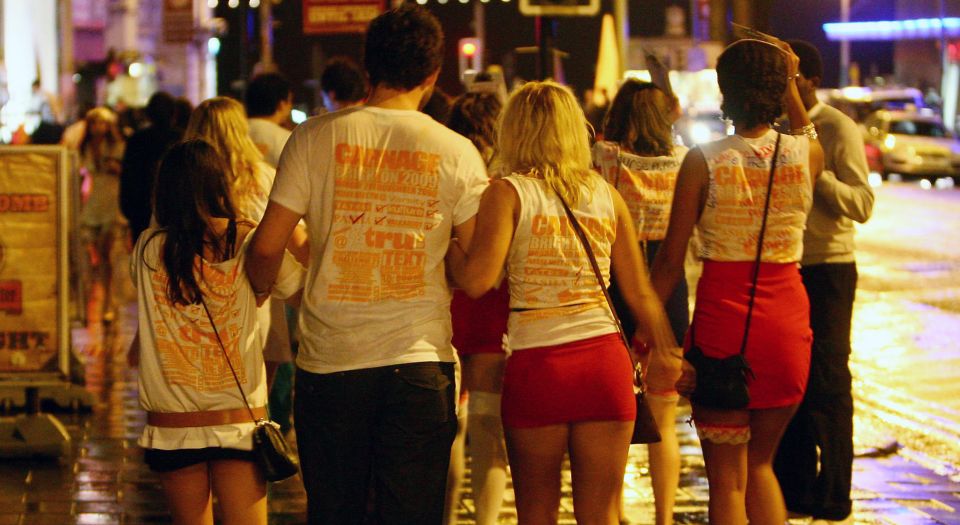 Sex has never been such a hot topic of discussion – but not in a good way. On Twitter, the #EverydaySexism project has prompted scores of anecdotal and heartfelt testimonies from tweeters, sharing personal stories about everything from rape and sexual harassment to catcalling and just plain flirting. Much of the debate about sexism online centres on female students' experiences at university. Last week, with freshers' week looming, the National Union of Students (NUS) launched a 'Lad Culture National Strategy Team', which is to be headed up by #EverydaySexism founder, Laura Bates. Prior to that, online student magazine the Tab published an article requesting the cooperation of men in the fight against the 'gauntlet of potential assaults' against women that they claimed would be accompanying freshers' week.
Though it may seem positive that this new generation is seemingly more comfortable speaking openly about these issues, the discussions currently raging about sexism are extremely reductive and anathema to anything resembling feminism. There are three distinct problems with the idea that university is rife with sexism.
The first is the way these campaigns conflate simple 'cat-calling' with genuine sexual assault. It is fundamentally wrong to claim that being called 'babe' or even made to feel uncomfortable by a catcall is sexual assault. Rape and sexual assault are violent crimes which are committed by people who mean harm to the victim. There is a difference between a man who shouts 'nice tits' across the street and one who rips your top off. Any claim to the contrary undermines the severity of sexual assault and blurs the lines between ignorance and intent.
The second problem is in the positioning of women as vulnerable and men as predatory. We seem to have a generation of women comfortable with thinking of themselves as damsels in distress and men as the enemy – leaving the position of the hero to be filled by either a students' union or an online campaign. This degrades young women's resilience while simultaneously undermining free speech. All women should be encouraged to confront and deal with forms of speech they disagree with. Sure, a lonely road at 3am isn't the best place for a woman to take on a man double her size in a debate about what does and doesn't make her uncomfortable, but in the public domain of the university women should stand up for themselves rather than reverting to bans and clampdowns on speech they don't like. Long before the NUS launched its laughably named anti-lad taskforce, students' unions had been banning everything from 'lads' mags' to leery pop songs in the name of tackling sexism. All they're doing is reinforcing the idea that women are vulnerable.
Lastly, the problem of sexism runs far deeper than the whingers of #EverydaySexism make out. Sexism is built into the fundamental structures of our society, which promote the idea that women's natural role is in the home and that the mother plays the most important role in a child's life. But the likes of #EverydaySexism and the NUS don't seem to be interested in these issues; instead they are expending all of their energy telling young people how to speak, drink and shag in the most PC way.
The uproar about 'twerking', 'Blurred Lines', 'lad culture' and a 'corrupted generation' stifles any wider debate on real, structural inequality. By clamping down on speech, by telling students that certain language is 'sexist' and therefore unacceptable, modern feminists are stopping discussion, not fostering it. And in the process, they are degrading men and women. The implication often made that all men are predisposed to be pigs is pathetic and untrue. Sexism is not about simply being 'nasty' to women, and feminism is not about being sympathetic to women. The way to deal with the broader problems, which go far beyond petty squabbles over language, is to debate and discuss them freely. If there are really people out there who today believe that the coarse comments of a few drunk lads are the real problem, then things are far worse than we thought.
Ellamay Russell is a writer and student based in Brighton. She will be speaking at the debate Cotton-wool campus? at the Battle of Ideas festival, held at the Barbican in London on 18-19 October. Get tickets here.
To enquire about republishing spiked's content, a right to reply or to request a correction, please contact the managing editor, Viv Regan.