Exhibit B: artists must have the right to shock
It was a sad day for freedom when Brett Bailey's work was shut down by a mob.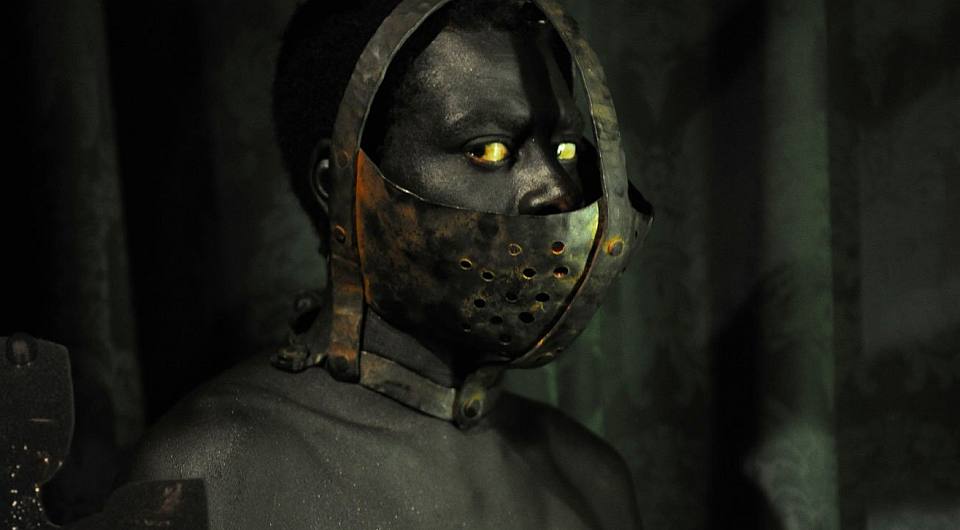 London is the most exciting city in the world for art and culture. It's a cosmopolitan urban sprawl, vibrantly multiracial, tolerant and with space for all kinds of art and ideas, coming from all corners of the world. This amazing city cherishes artistic freedom and free expression as key rights.
Or so I, and others, thought. Sadly, however, our vision of London was somewhat shattered this week, when it was reported that a performance art installation conceived and directed by the South African artist Brett Bailey was cancelled in response to loud protests by 200 people outside the venue in which it was being hosted.
Programmed by the Barbican Centre but due to be displayed in the atmospheric, dark spaces of the Waterloo Vaults, the soldout event Exhibit B was scheduled to run for five nights for a very limited audience. Only 750 people would have got the opportunity to see this promenade-style performance. An exploration of racial tensions, and specifically of the nineteenth-century phenomenon of 'human zoos' in which people of African descent would be put on display for European viewers, the installation featured black actors in chains and in cages.
Tiffany Jenkins' review of the installation for spiked, from when it was hosted at the Edinburgh International Festival in August, captures very well what the work is like. I had a ticket for the 6:30pm slot at the Vaults this coming Saturday. But I have been denied my right to see the work, and I am angry about that. Fighting for freedom of speech, freedom of association and freedom of movement is a tough battle, usually involving coming into conflict with the authorities. But to find yourself fighting your fellow citizens, fellow Londoners, particularly sections of London's African-Caribbean population, whose protesting at the Vaults successfully halted Exhibit B on the grounds that it is offensive — well, that is an even more difficult battle, which induces frustration and dismay.
How could sections of our city's black citizens, and non-black citizens too, be whipped into a such frenzy of emotion over an artwork? Nearly 23,000 online petitioners, with the support of major trade unions, the National Union of Students' Black Students' Campaign and other black-interest groups, condemned Exhibit B. I was so appalled to see Unite the Union supporting the boycott of the installation that I have now cancelled my paid membership.
It's a sad day for freedom of expression when art is censored, whether it's by the state or by groups of outraged citizens. Some of the campaigners against Exhibit B have actually accused the Barbican of censorship. They use Orwellian doublespeak to argue that the real problem here is that black people have been censored from the Barbican's decision-making processes in relation to programming and curating, whereas if they had been involved they could have raised concerns about Exhibit B much earlier. For these shutters-down of Exhibit B to accuse others of censorship is surreal. Let me spell out what censorship is: the removal or destruction of things – books, movies, artworks, performances – that have been judged to be offensive or immoral. It isn't the Barbican that has indulged in censorship; it is its shrill critics, the protesters, the petitioners who very questionably presented their censorious campaign as a progressive 'anti-racist' initiative.
Exhibit B was removed because of an act of violation by the protesters. They prevented the paying audience from entering the Vaults. According to the Barbican's director of arts, Louise Jeffreys, they 'pushed forward, the barriers came over, they moved towards the doors, we tried to close the doors and we had to exert considerable pressure on the doors in order to get those doors closed… We had to chain the doors in order to make sure they wouldn't be breached.' The right to protest is very important, but this crosses a line: to attempt to enter private property and disrupt a performance on the basis that it is immoral is not protesting — it is censorship by a mob.
How could a performance about racism, performed by black British actors who have maintained a dignified defence of the artwork, be deemed racist by predominantly black protesters and anti-racist activists? Listening to the protesters, one could be forgiven for thinking Bailey had created a piece of racist propaganda dressed up as art, designed to recruit new members to a white supremacist group. Bizarrely, the protesters claim the Barbican is infused with 'white supremacist ideals'. I had no idea that neo-Nazis and KKK members were running the Barbican! Of course, they aren't; and of course, Bailey's work is far from racist. It is about shining an uncomfortable light on slavery and empire. To brand such art 'racist' is once again an act of Orwellian doublespeak.
It is a great disappointment that the Barbican pulled the performance. I sympathise with those who run the Barbican, who effectively found themselves under siege, but I wish they had put up a tougher fight. Because now that a major arts institution has given in to the demands of an unrepresentative group, we will likely find that freedom of expression is under even greater threat, as others try to shut down things that offend them. Throughout modern history, art has often tackled uncomfortable subjects, feelings and ideas. Exhibit B is no different and we should not have been denied our right to see and judge this work.
For me, one of the most disappointing things about this act of 'radical' censorship is that it has been led by an anti-racist movement that I was once very actively engaged with. In the 1980s and 90s, I spent many an evening with comrades demonstrating outside council meetings, police consultation meetings and magistrates' courts, protesting against police brutality and racial attacks. For these activists now to describe an anti-racist artwork as 'racist' is baffling, and it is an insult to the real victims of racism, such as the immigrants incarcerated in detention centres across the UK.
These campaigners should heed the words of the great nineteenth-century American anti-slavery campaigner — and former slave — Frederick Douglass. In his pamphlet, A Plea for Free Speech, he said: 'To suppress free speech is a double wrong. It violates the rights of the hearer as well as those of the speaker. It is just as criminal to rob a man of his right to speak and hear as it would be to rob him of his money.'
We are being robbed of this right today. In the wake of the Exhibit B fiasco, it is particularly important for people of colour to uphold Douglass's enlightened principle that 'liberty is meaningless where the right to utter one's thoughts and opinions has ceased to exist. That, of all rights, is the dread of tyrants.'
Manick Govinda is convenor of the Manifesto Club's Visiting Artists and Academics Campaign (in a voluntary unpaid capacity).
To enquire about republishing spiked's content, a right to reply or to request a correction, please contact the managing editor, Viv Regan.