Marital bickering is none of the state's business
Politicians should butt out of the emotional lives of husbands and wives.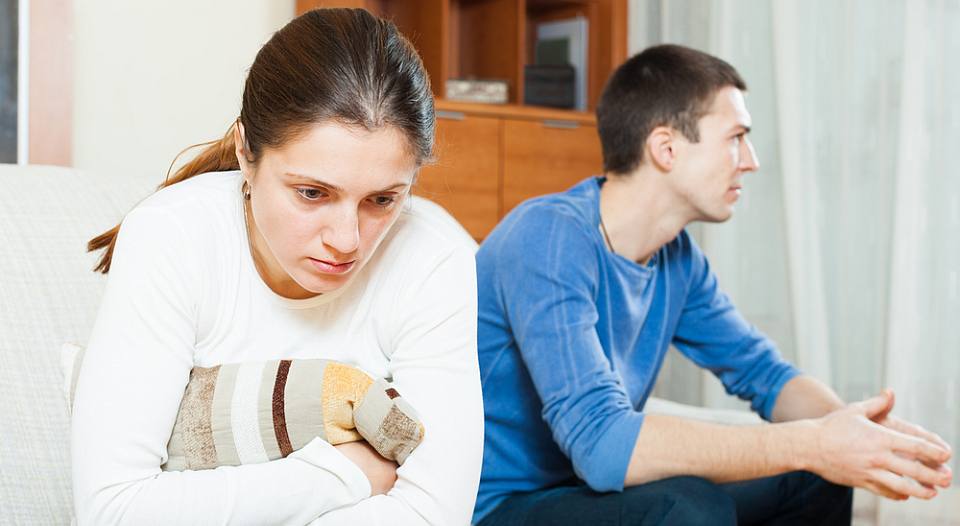 There was a time when a criticism directed by a man towards his wife was just that, a criticism. But today, a critical remark delivered in a sarcastic tone is regarded by sections of the political class as a marker for domestic abuse. Recently, Seema Malhotra, Labour's new shadow anti-domestic violence minister, asserted that husbands who tell their spouse that she is fat may well be guilty of domestic abuse. According to Malhotra, such criticism may well be 'part of a pattern of controlling behaviour' which 'leaves people feeling fearful and terrorised in their own homes'.
Of course, criticising someone's size may well cause upset. Partners often make hurtful comments to one another, which, in some instances, can make people feel humiliated and even devastated. But when did the emotional interaction between husband and wife become the business of politicians and the state?
Even at the best of times, human relationships are fraught with tension and conflict. In such encounters, disputes and criticism are common and those involved will often try to have their way by seeking to dominate or master the situation. Malhotra uses the term 'controlling behaviour' to pathologise this attempt to influence a spouse. However, whatever one thinks of the all-too-human passion to dominate and control one's partner, playing mind games and emotional manipulation is a basic part of everyday life. Such behaviour may well be unpleasant, and it may well be unworthy of someone who aspires to be in a sensitive and supportive relationship. But a crime? A matter for government?
The idea that public institutions should assess and decide which criticisms are okay and which should be punished reeks of soft totalitarianism. Once the state has the power to take sides in arguments between partners there will be little left of the private sphere. Once the emotional tension between partners becomes a matter for public adjudication and regulation, our intimacies will be compromised and, ultimately, corrupted.
The casual manner with which Malhotra recast a partner's critical remarks as abuse is symptomatic of a growing tendency to represent abuse as the defining feature of personal relationships and of domestic life. In recent decades, the inflation of the term abuse has acquired grotesque proportions. From Malhotra's perspective, emotional tension, conflict, criticism or controlling behaviour will sooner or later crystallise into violence and physical abuse. In the language of Philip K Dick's The Minority Report, criticism constitutes a 'precrime' – the first act in the drama of domestic abuse.
The main accomplishment of the criminalisation of hurtful domestic criticism is the trivialisation of real acts of domestic violence. It will also have a corrosive impact on how we conduct personal relationships. Subjecting controlling behaviour to the judgement of the criminal-justice system would turn the emotional landscape of domestic life into a dangerous battlefield. It would undermine free and spontaneous acts of communication within the family, and significantly diminish the possibility of conducting intimate and private relationships. The really dangerous form of controlling behaviour is the attempt by people like Malhotra to assume control over domestic life.
Intolerance towards private life
It is tempting to dismiss Malhotra's remarks as simply those of a junior politician seeking media attention. However, her call to criminalise controlling behaviour is fully in line with the growing tendency towards politicising the domain of individual behaviour. Since the turn of the twenty-first century, there has been a perceptible shift towards the promotion of policies that focus on behaviour-management. This loss of restraint towards intervention in people's private affairs has been one of the most significant developments in the sphere of public policy over the past two decades.
The increasing role of policymakers in our private lives is born of the difficulty government has in endowing public affairs with meaning. Morally uncertain and purposeless, the government has refocused its energies on the management of individual behaviour and the regulation of informal relationships. Governments have increasingly embraced the role of protecting people from themselves and from other members of the public. It was in this vein that New Labour politician Tessa Jowell asserted in 2004 that managing 'the new politics of behaviour' is 'one of the most fascinating challenges facing the government'.
Governments have always tried to influence the public in order to win support for their policy objectives; but the official pursuit of the politics of behaviour is less about winning hearts and minds than it is about managing personal behaviour and changing lifestyles. Once the management of people's behaviour becomes an important objective of policymaking, the most intimate dimension of people's experiences becomes a potential object of public policy. The attempt to transform hurtful criticism and controlling behaviour into crimes of abuse is only the latest example of this predatory instinct for colonising the private sphere.
Frank Furedi is a sociologist and commentator. His latest book, First World War: Still No End in Sight, is published by Bloomsbury. (Order this book from Amazon (UK).)
To enquire about republishing spiked's content, a right to reply or to request a correction, please contact the managing editor, Viv Regan.