Bobby Womack: the last soul man
The tributes to Womack have breezed over the many achievements of his unique career.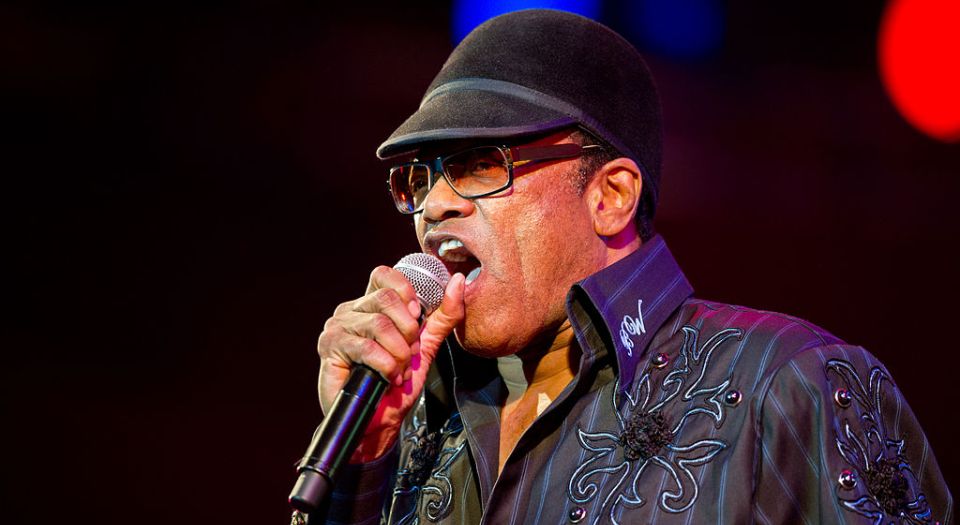 From the Daily Telegraph in London to the New Yorker in, er, New York, there have been many glowing tributes to American singer-songwriter Bobby Womack, who died at the weekend aged 70. Time magazine described him as 'the legendary singer of "Across 110th Street"', while Ronnie Wood of the Rolling Stones – a band whose first UK hit was a cover of 'It's All Over Now' by The Valentinos, a band Womack formed with his brothers in the Sixties – said 'the man who could make you cry when he sang has brought tears to my eyes with his passing'.
However, it was noticeable to anyone vaguely aware of Bobby Womack's long career that many of the articles and obituaries paying tribute to his music displayed a real lack of familiarity with it. As veteran British soul DJ Terry Jones observed, 'anybody would think he hadn't made a record between The Valentinos and the Damon Albarn-produced album'. This is perhaps not surprising, given that before Womack's collaboration with Albarn in 2012, his music was ignored or dismissed by the mainstream media. If, in the Seventies and Eighties, you wanted to hear Bobby Womack's music, you had to look to the specialist soul clubs and the illegal black music 'pirate stations'.
Leaving aside his work with Janis Joplin and Aretha Franklin, his colourful lifestyle and his famous friends and admirers, the main reason to remember Womack is his huge body of work. From the Sixties to the mid-Eighties, he recorded dozens of great songs that, despite their lack of commercial success, arguably stand up to any other pop music 'classics'.
Womack may have come to mainstream attention with 'Across 110th Street', which was written for the soundtrack of a 1972 film of the same name and was later featured in Quentin Taratino's 1997 film Jackie Brown, but for many years the song he was most closely associated with was the 1972 single 'Harry Hippie', written for Womack by Jim Ford as a jokey tribute to Womack's care-free, layabout brother Harry. Two years after its release, the song took on a far more poignant meaning when Harry was stabbed to death by his girlfriend.
Womack was so devastated by his brother's death that he faked blindness in order to get out of a scheduled tour, only to receive a call from Stevie Wonder who wished to console him and offer his support. Womack was as good a raconteur as he was a singer, and was adept at telling (tall) stories that he often contradicted in later interviews.
There were many other memorable songs over Womack's first 20 years making music, from 'Woman's Gotta Have It' to the inimitable 'Across 110th Street' – but it was his collaborations that really broke new ground. The anthemic 'Inherit the Wind', his 1978 collaboration with jazz saxophonist Wilton Felder of The Crusaders, was a dancefloor hit in UK soul and funk clubs. Like much of his later output, it's a song that doesn't fit with the current narrow depiction of Womack as an 'authentic', 'folksy' soul singer.
In the early Eighties, Womack pulled out two of the best albums of his career, The Poet and The Poet II. If you never listen to anything else by Womack, check out 'If You Think You're Lonely Now' from The Poet, a deliciously cruel song about a breakup with a demanding girlfriend. The Poet II features three heart-stopping duets with Patti Labelle (on scintillating form), and the melancholy 'American Dream'.
Back in the late Eighties, when his music was deeply unfashionable with the mainstream music press, the now defunct Melody Maker ridiculed Womack's claim that he was 'The Last Soul Man' (the title of his 1987 album) because he didn't possess a sweet, polished voice like that of Marvin Gaye. After his passing, not-so-in-the-know music hacks are happily calling him a legend. But, believe me, it wasn't just hype and hagiography – Womack was, indeed, the last true great of his generation.
Niall Crowley is a writer based in London.
To enquire about republishing spiked's content, a right to reply or to request a correction, please contact the managing editor, Viv Regan.