Why are doctors so afraid of letting patients see their records?
Opening up access to our online medical records will be good for our health.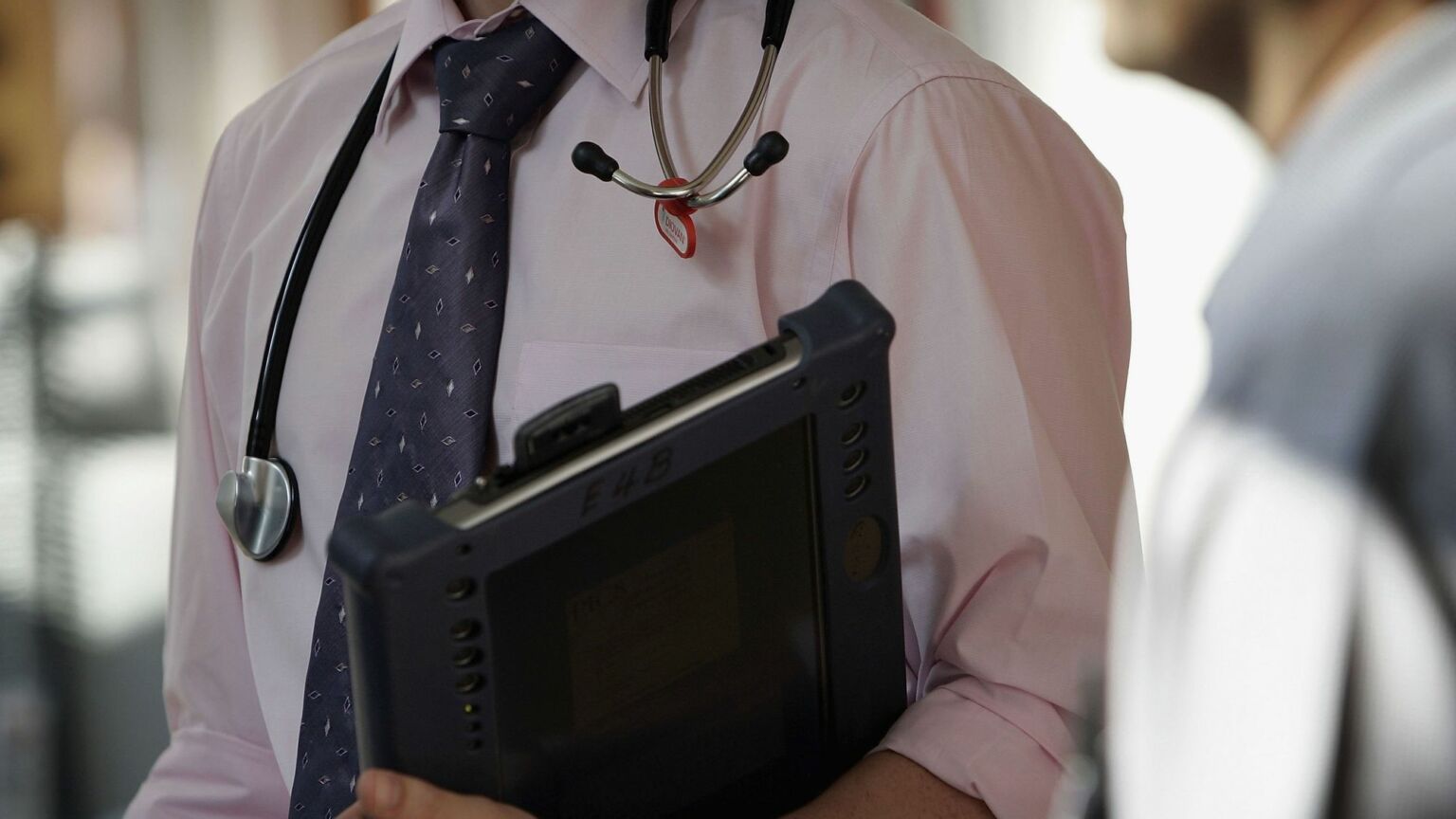 Halloween is here, but for doctors 31 October 2023 is spooky for an entirely different reason. Today marks the point from which patients across England, aged 16 and older, will be offered full access to their online medical records.
You're unlikely to have read about this change in many mainstream media outlets. But make no mistake, physicians are freaking out. So daunted are doctors, in fact, that the British Medical Association threatened legal action against the UK government earlier this year in an effort to block it.
Why all the fuss? Patients have, after all, long held a legal right to request copies of their records. But there was, at least for doctors, a reassuring sluggishness to the process, and a grey area regarding how much information doctors are allowed to redact before letting their patients have a peek. Certainly, requests for hard copies of records were a cumbersome, socially awkward task for patients. Most would not dare to be seen questioning their doctor.
Online access fundamentally changes this dynamic. Patients accessing their primary-care records through NHS England (Scotland, Wales and Northern Ireland have not made the change) will now be able to read exactly what their GP writes about them via a secure, online portal.
This shift is dragging doctors into the digital age. And while this represents a positive step for patients, the UK still lags far behind many other parts of the world. Indeed, in Norway and the US, online access to medical records has been largely mandatory for years. In some areas, patients have been reading their own web-based charts for more than a decade.
Exactly what is it about these changes that doctors dread so much? I and other researchers asked this question in the largest study of its kind ever conducted in England, exploring the views of 400 registered GPs on patient access. This revealed that more than nine in 10 GPs believed patients would worry more after reading their records. Similar numbers feared they would end up spending more time addressing patients' questions. And nearly two in three GPs told us they were concerned that online record access would increase the risks of litigation. Shockingly, 60 per cent of GPs in England believed that 'a majority of patients' would find 'significant errors' in their records.
But these GPs also predicted benefits for patients, too. Seventy per cent said that patients would better remember their care if they could easily access their records. And 60 per cent were confident that patients would feel more in control of their health.
This picture is similar the world over. In survey after survey – be it in Scandinavia or North America – paternalistic medics worry that the unenlightened masses lack the smarts and emotional rectitude to cope with reading their medical records. Yet, as with English GPs, they simultaneously concede that patients will profit from greater transparency.
Fortunately, the growing body of evidence we have now makes one thing clear: patients are not hapless dopes incapable of coping with the details of their health. Indeed, surveys show that, after gaining online access, patients reap many of the predicted benefits. They better understand and remember, for example, what was communicated during appointments. And they are much better at following up on recommendations, test results and referrals.
It appears that empowered patients even empower their doctors, too. To err, after all, is human. And as medics suspected, patients can and do spot errors in their records. In the US, for example, around one in five patients finds mistakes. In the more serious cases, patients have discovered mixed-up medications and incorrect details in their medical history – or even that their record belongs to someone else entirely. In extreme cases, records being slightly off have even led to the wrong limbs being amputated. As someone with a twin sister, I have inadvertently discovered over the years that my own record in Northern Ireland is likely entangled with hers. But since neither of us can access them, we still don't know the extent of the muddling.
Not only do people trust their doctors more when their records are transparent, but by identifying errors they could also help doctors avoid malpractice suits caused by serious harm. After all, nobody is more invested in the accuracy of clinical notes than the patient for whom rectifying mistakes can be a matter of life and death.
Naturally, no innovation worth implementing is without challenges. Teething problems are inevitable. And while doctors shouldn't be actively hiding information, patients might need guidance on how to interpret medical acronyms or advice on what to do if they're worried about test results.
It is also fair to say that, understaffed and overworked, Britain's GPs may be right to fear further burdens. So far, there is no concrete evidence showing that patients will deluge their doctors after being given open access to their medical history. In the US, for example, the findings are mixed. Some studies report no uptick in email traffic or patient contact, while others report a clear rise in patient-driven messages following access to hospital test results.
However, in the UK, with its creaking, sorely underfunded health system, patients are acutely mindful of medical rationing and encroaching on doctors' time. Many patients fear being viewed as a 'nuisance' or a 'time-waster' by doctors. So, physicians in England might have nothing to fear but fear itself.
Perhaps the real reason GPs find 31 October so spine-chilling is that online access to medical records marks the beginning of healthcare's much-needed heliocentric revolution. Patients, with the touch of a button, will now be on a more equal footing with physicians. And doctors will no longer be the divine movers in medicine.
Charlotte Blease is a research affiliate in digital psychiatry at Harvard Medical School and Uppsala University, Sweden. Follow her on Twitter: @crblease
To enquire about republishing spiked's content, a right to reply or to request a correction, please contact the managing editor, Viv Regan.